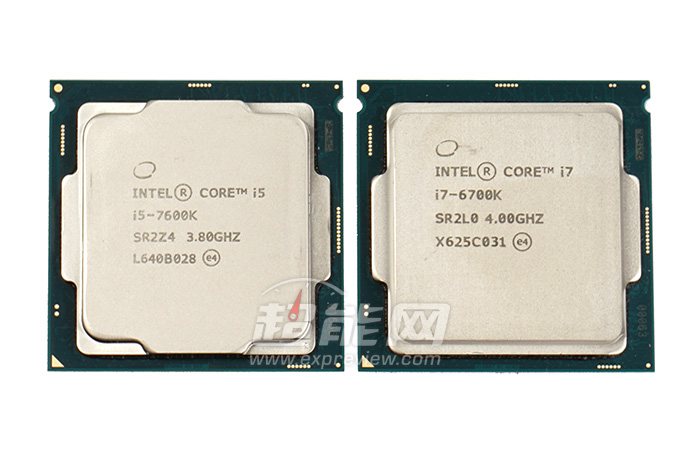 A couple days ago, we reported that several Chinese tech sites got hold of early units of Intel 7th Generation Kaby Lake based Intel Core i5-7600K. At the time only specs and overclocks were leaked, but performance benchmarks were not available. However, EXPreview recently released an extensive set of benchmarks on the yet to be released chips which reveals some decent performance improvements.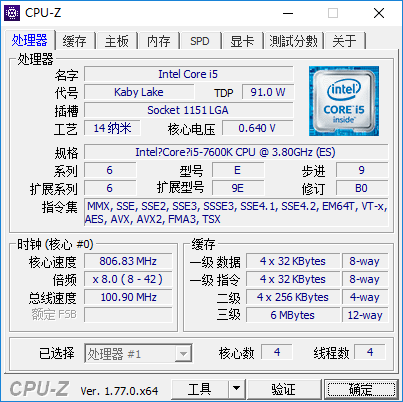 As a refresher or if you've missed the previous leaks, here's some of the specs on the upcoming Intel Core i5-7600K.
Intel Core i5-7600K vs Intel Core i5-6600K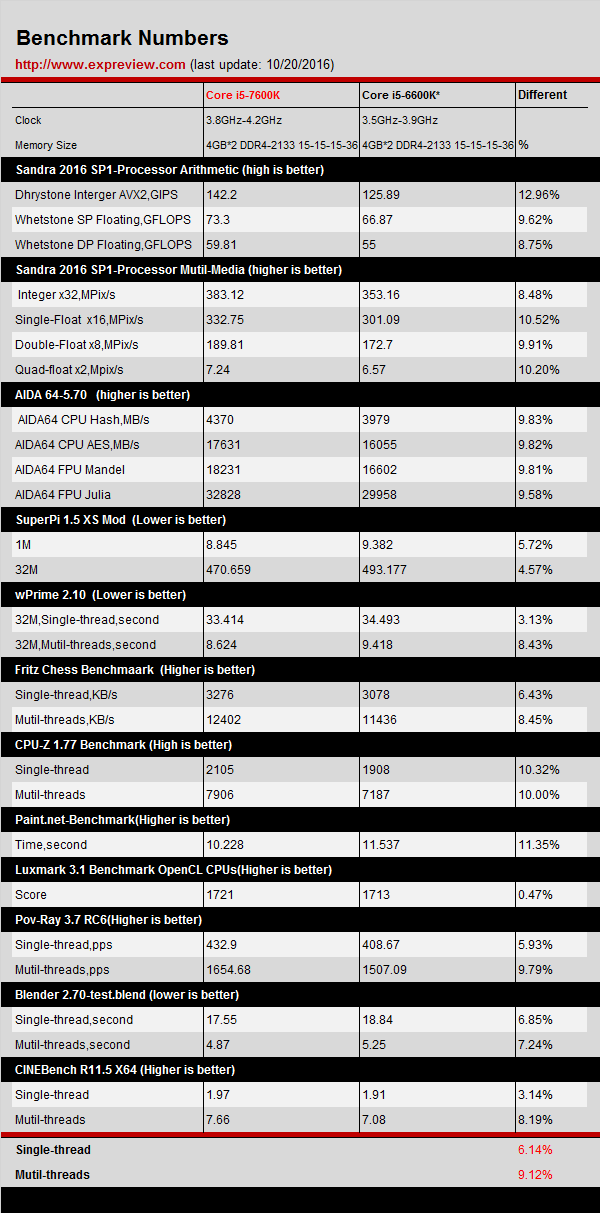 Starting off with a comparison between the Intel Core i7-7600K vs Intel Core i7-6600K, we can see that there's a healthy increase of 6.14% increase in single threaded performance and 9.12% increase in multi-threaded performance. Not too bad. However, it's important to keep in mind that the Intel Core i7-7600K is clocked higher than the Intel Core i7-6600K out of the box so some of the performance improvement is attributed to higher clock speeds.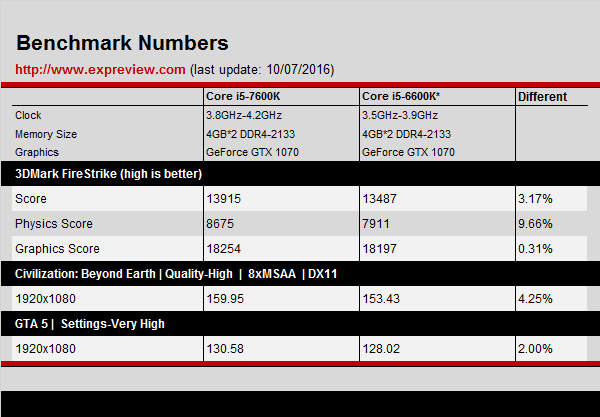 In gaming performance, the Intel Core i5-7600K scores slightly better against the Intel Core i5-6600K as well. As EXPreview used identical graphics cards, most performance here come from improvements in CPU bound tasks such as physics.
Intel Core i5-7600K vs Intel Core i7-6700K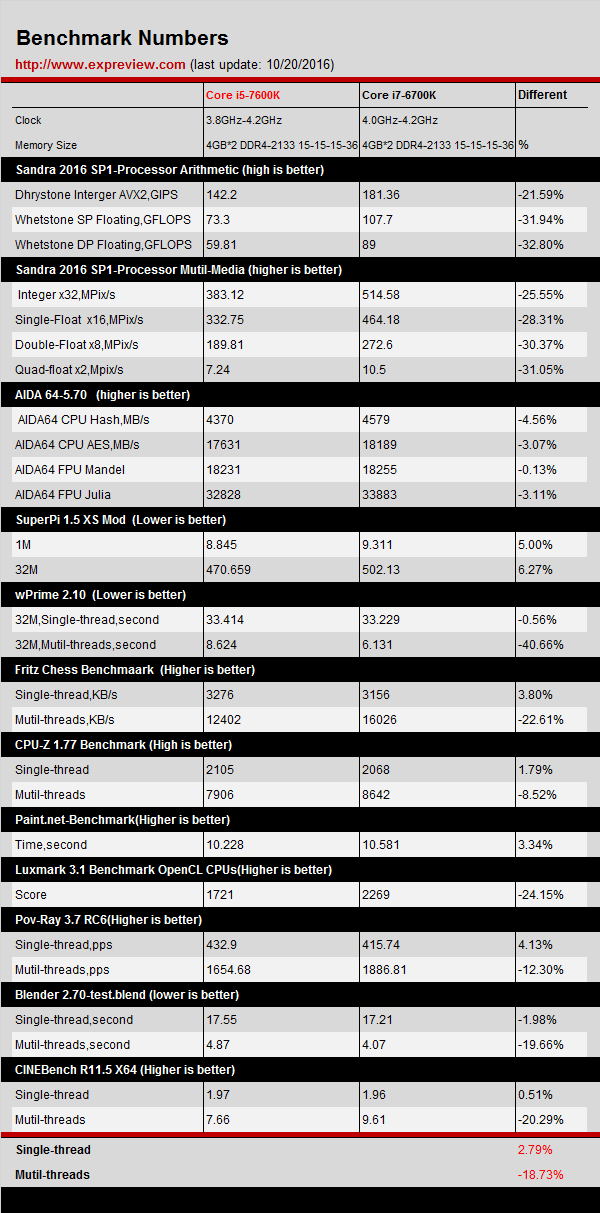 Although comparing the Intel Core i5-7600K against the Hyper-Threaded Intel Core i7-6700K isn't much of a fair fight in multi-threaded applications, the fact that these two chips are clocked the same when it comes to single threaded applications gives us an idea of what kind of IPC improvements we can expect from Skylake to Kaby Lake. Unfortunately with a single threaded performance improvement at around 2.79%, that's pretty dismal. But hey, it's something.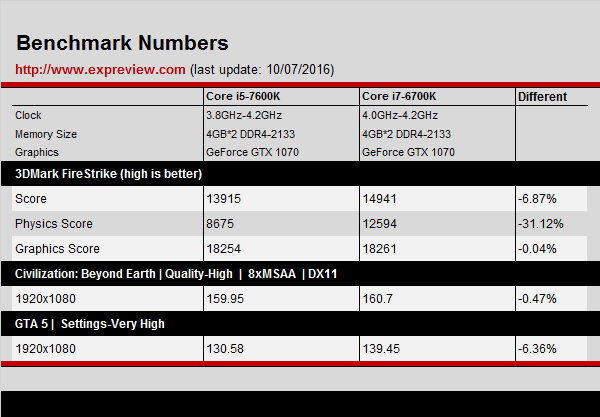 Gaming benchmarks were also run, but given that the Intel Core i7-6700K is multi-threaded, it posted significantly better performance.
Source: EXPreview