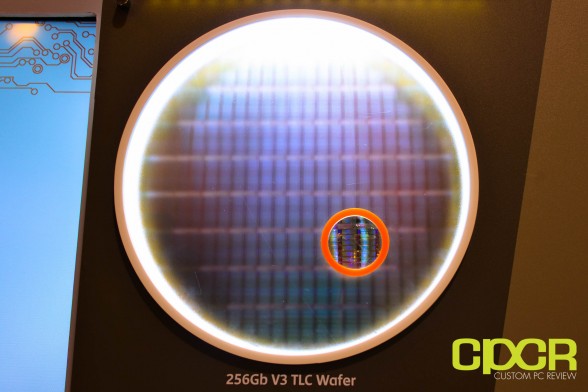 Samsung and Toshiba/SanDisk weren't the only ones at FMS announcing their latest and greatest 256Gb 3-bit MLC 3D NAND. South Korean memory maker SK Hynix seems to have also figured it out by announcing that they'll be producing their own 3rd generation 256Gb 3-bit MLC 3D NAND.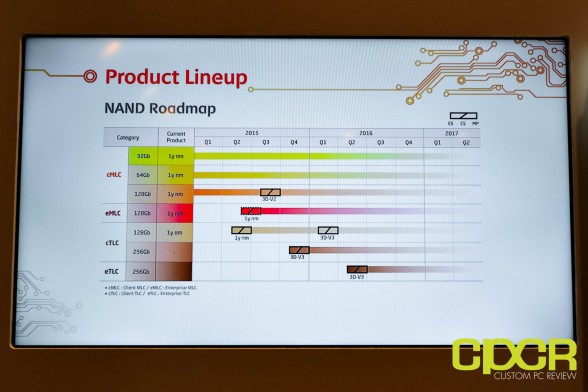 According to SK Hynix's product roadmap, they're already producing 2nd generation 128Gb 2-bit MLC 3D NAND and will transition to 3rd generation 256Gb 3-bit MLC 3D NAND by Q4. SK Hynix also has 3rd generation 128Gb 3-bit MLC 3D NAND as well as 3rd generation 256Gb 3-bit eMLC 3D NAND planned for 1Q2016 and 2Q2016 respectively.
Similar to what we've seen from Samsung and Toshiba/SanDisk, 3D NAND is expected to bring some huge gains in capacity, performance, and endurance. Over the long run, it'll also expected to become very cost effective as well. No surprises there.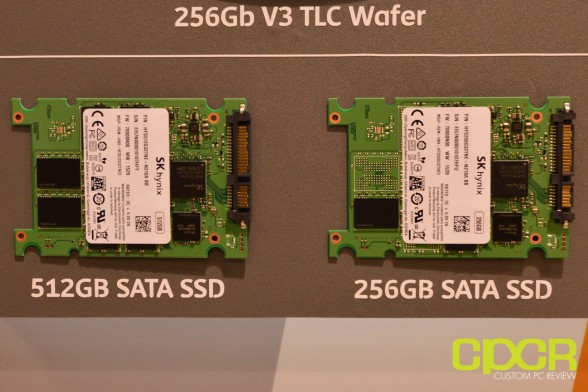 At their booth, SK Hynix also showed off a couple reference SATA SSDs utilizing 3D NAND. These are likely designed for OEM applications as SK Hynix traditionally doesn't do much on their consumer side.
That being said, it would be nice to see SK Hynix jump into the consumer market. SK Hynix does still own some decent LAMD controller technology and, coupled with their NAND, SK Hynix could be a strong competitor in the market.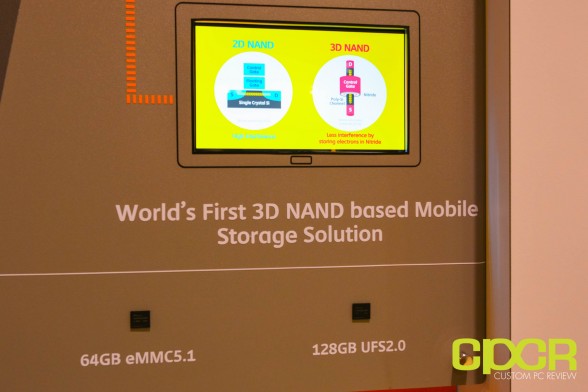 SK Hynix was also very proud of the fact that they're the first to produce 3D NAND based mobile storage. SK Hynix is already a huge supplier of mobile storage memory, so this isn't much of a surprise. On display, SK Hynix had both a 64GB eMMC5.1 chip along with a 128GB UFS 2.0 chip.