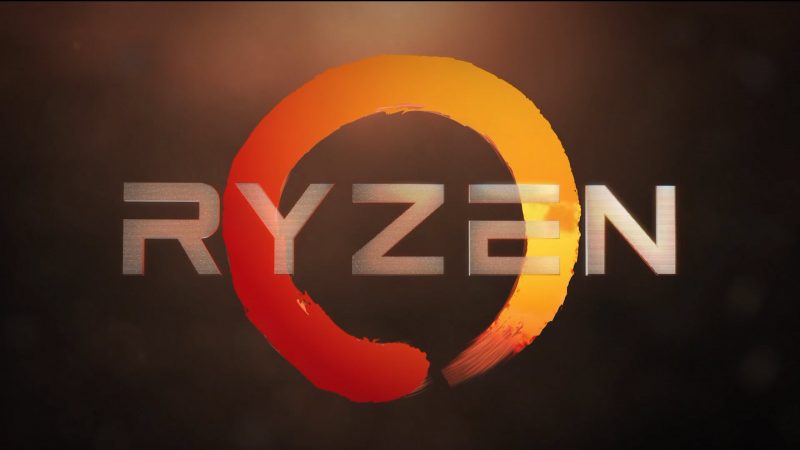 Several weeks ago, AMD made waves with their  announcement and subsequent demonstration of Ryzen, the official name of AMD's highly anticipated Zen architecture based processor. During the demonstration, Ryzen was shown to either match or beat the Core i7-6900K which is a high end $1,100 processor from AMD's primary competitor, Intel. However, at the time only a few benchmarks were demonstrated and given that it's AMD doing the demonstrating, there was a good chance the benchmarks were cherrypicked in favor of AMD's upcoming chip.
While AMD isn't expected to release Ryzen until early next year, French based print magazine, CanardPC, was able to acquire an early ES (Engineering Sample) of the CPU which they tested and reviewed.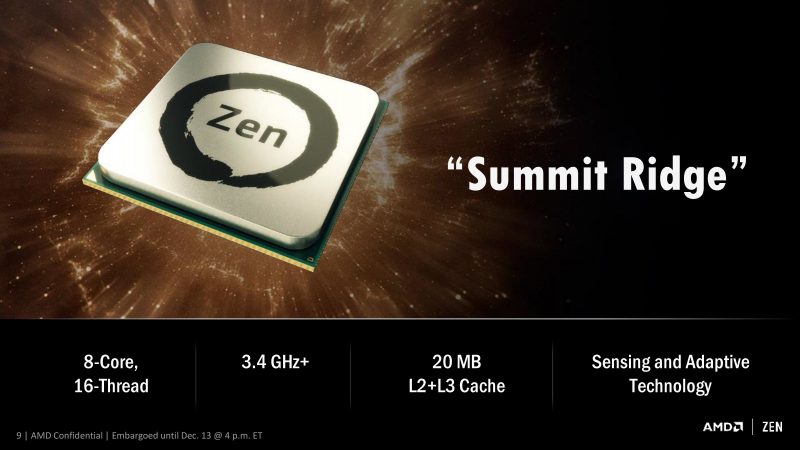 According to the magazine, the Ryzen ES CPU sample that was tested had a product code of 2D3151A2M88E4, which is an 8-core model with a baseclock of 3.15GHz. During testing, they noted that the frequency was limited to 3.3GHz which is lower than the final expected base frequency of 3.4GHz with turbo frequencies going even higher.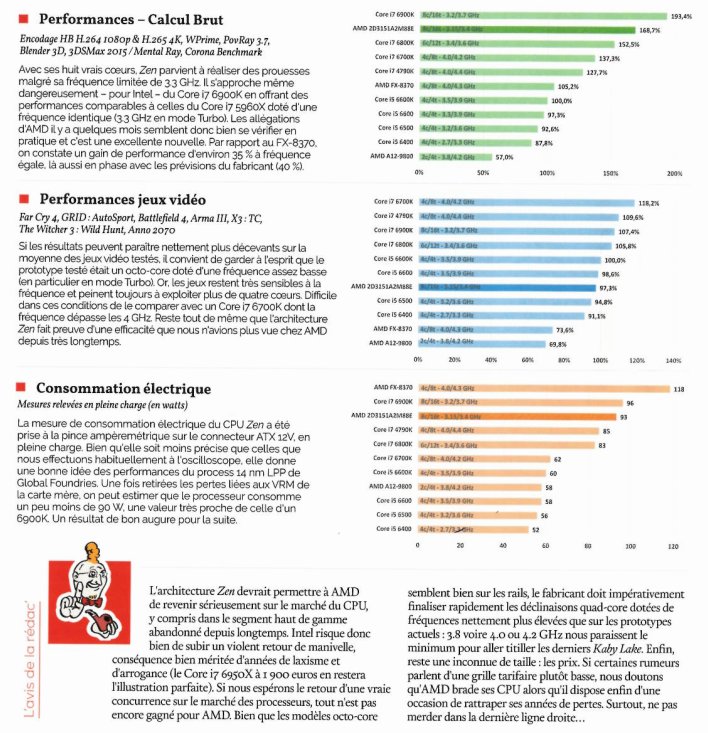 According to the benchmarks, CPU performance is somewhere between the Intel Core i7-6800K and Intel Core i7-6900K. Of course, the chip is expected to perform better once the final retail version with higher frequencies are launched. It's also noted that IPC gains are around 35% compared to the outgoing AMD FX-8370 which is in line with AMD's projections of 40% IPC gains.
Gaming performance is a bit lower than expected due to the lower frequencies of the ES chip compared to Intel based offerings. However, Zen once again demonstrates significant IPC gains against its predecessors.
Power efficiency has improved significantly with the AMD Ryzen ES CPU requiring just 93W at load, drawing a similar amount of power as the Intel Core i7-6900K. Most importantly, this is significantly lower than the power consumption of the AMD FX-8370 which required 118w at load. Of course once again the frequencies are slightly lower than what's expected from the final retail product so power consumption may change. However, the new processor is clearly more efficient than its predecessors thanks to the new Zen architecture as well as the Global Foundries 14nm LPP process.
Overall the performance of the upcoming Ryzen CPU is good and the reviewer believes that the Zen architecture could help AMD return to the CPU market in all segments including the high end where they have not been competitive for a long time. Looking at these benchmarks, I'd have to agree as well. Of course, this all depends on final pricing. If AMD is able to undercut Intel and be profitable in a way Intel wouldn't want to match, this could put AMD in a very good position to significantly retake the x86 CPU market.
Source: Reddit