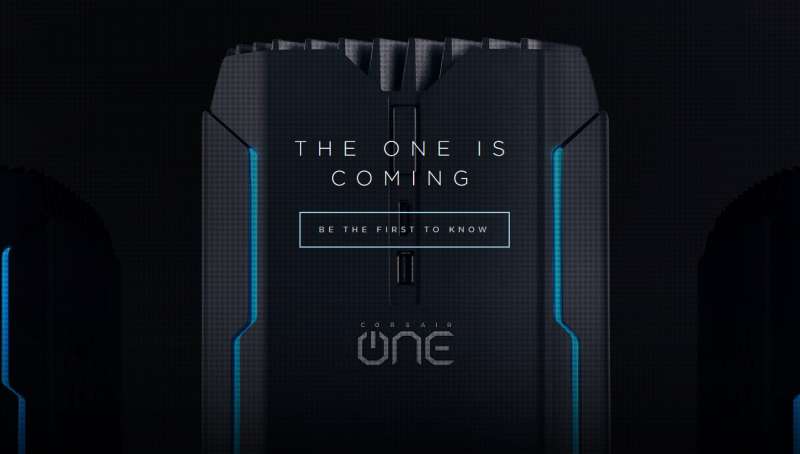 Corsair recently put up a teaser for its latest project known as the Corsair ONE.
The leading peripherals and PC component manufacturer is looking to dip its toes into the pre-built PC market after previously inching towards the pre-built realm with their Bulldog PC which was launched last year in a barebones or DIY kit configuration. The Corsair ONE however, changes the game as it's not only pre-built, but it's also the first Corsair system designed for the desktop.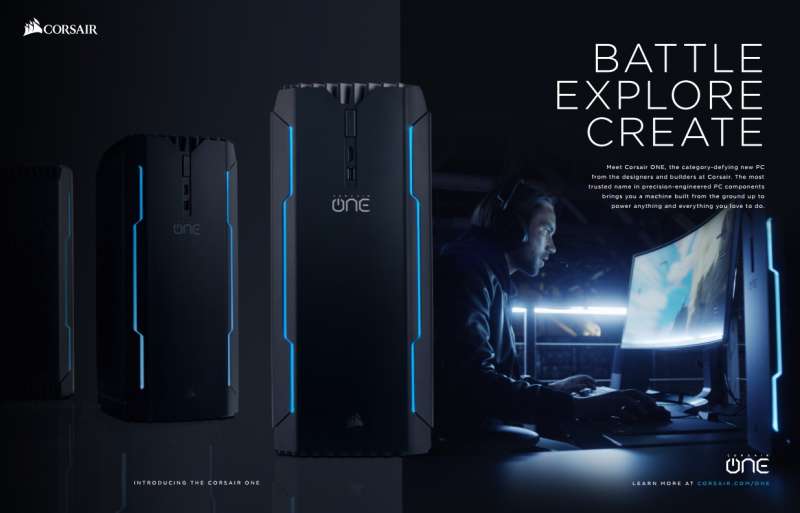 From the limited images they've shown so far, the ONE has a design that's very typical of Corsair's traditional design language sporting a futuristic yet not over the top, filled with flashy lights everywhere type of design. Aside from the overall look of the case, the only thing we can gather is that it has some serious cooling potential with tons of breathing holes meshed on the entire side panel. Cooling vents may also be installed on top, as evidently shown by the fins sticking out. The front is populated with two USB ports, a power switch, and two fairly subtle LED strips reminiscent of Tron. Using the scale of the USB ports as a reference, we can roughly guess that the ONE is going to be a small, narrow mid tower.
This takes us to the internal components, which is currently unavailable at this time. While Corsair has decided to keep the specs sheet hidden for the time being, it's incredibly unlikely that the ONE would skimp on performance especially when their marketing materials show a guy playing games on his ONE, but we'll see as details start trickling ou.
No pricing or availability information has been released. You can sign up to be the first to be notified of the new system when it comes out here.