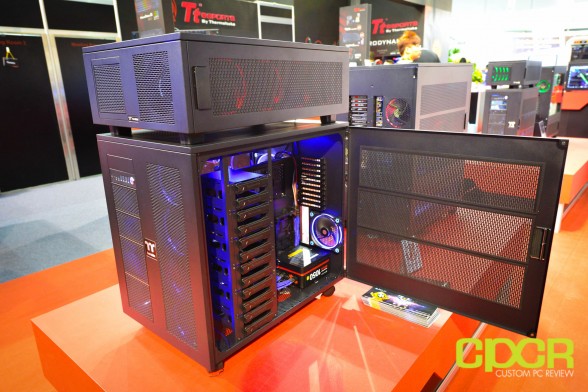 In a world where everyone seems to be trying to build smaller and smaller cases, ThermalTake decided to go the complete opposite direction this Computex to build some of the largest cases we've ever seen.
Above we have the ThermalTake W200, which is the new flagship case in ThermalTake's premium lineup. The case literally has enough room for two complete systems (or one system with an insane watercooling setup) and can run pretty much anything you want period.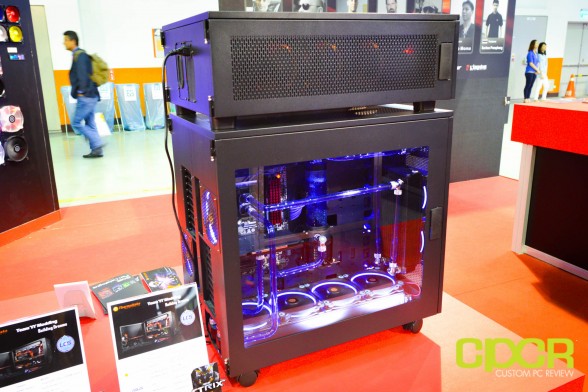 If that's not enough space for you or you just want your W200 to sit relatively empty, that's OK because ThermalTake is also offering a (not so little) add-on in the form of the P200 which can sit right on top of the W200. Designed for additional power supplies, additional water cooling items, or additional whatever you want, the P200 has plenty of additional space for the task.
The ThermalTake W200 and P200 are expected to be available in August. Pricing is TBD at this time.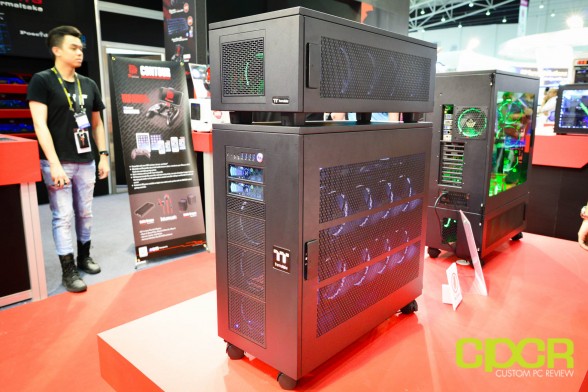 If the ThermalTake W200 is a bit too big for your tastes (and I can see why), ThermalTake is also offering the W100, which is the same case as the W200 except half the width. Rather than having enough space for two systems, you only get enough space for one. That being said, you'll still have no problems doing some pretty hardcore stuff such as throwing in multiple graphics cards, watercooling radiators, pumps, reservoirs, tubing and all that great stuff. If that's not quite enough room, you can even throw in a second power supply with the purchase of a P100, which like the P200, will sit right on top of the W100 for additional space should it be needed.
The ThermalTake W100 and P100 are expected to be available in August as well. Pricing is TBD at this time.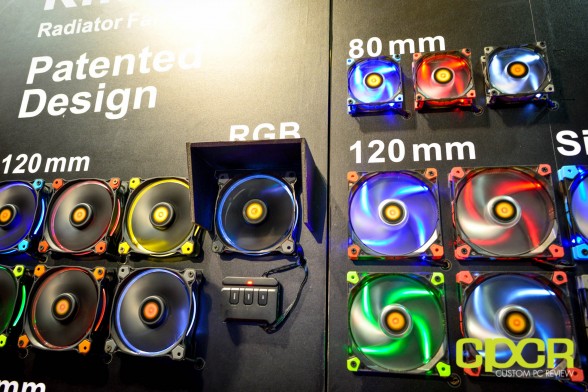 In addition to the new flagship cases, another fairly cool product on display is ThermalTake's new high static pressure RGB Riing fans which brings LED lighting to ThermalTake's Riing fans. The way they work is fairly simple. There's a control module which you can plug up to three Riing RGB fans into which allow you to either rotate colors or keep the fan at a certain color.
The only Riing RGB fan on display was a 120mm, but I'm sure additional sizes will be available in due time. The ThermalTake RGB Riing fans are expected to be available in July.