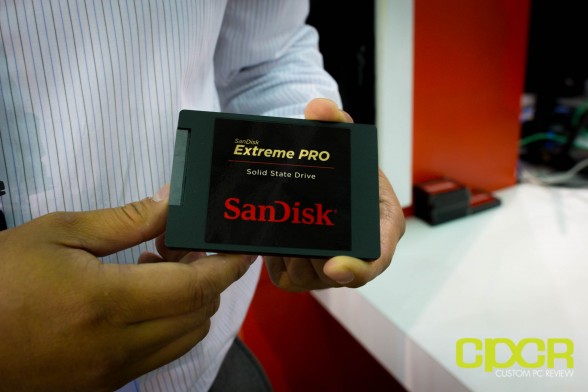 Recently announced during Computex, SanDisk showed off the Extreme PRO SSD, the newest flagship client SSD in SanDisk's lineup designed for gamers, PC enthusiasts and media professionals.
Whereas most SSD announcements revolve around new controllers or new flash to achieve better performance or lower pricepoints, the SanDisk's Extreme PRO will use the exact same hardware from the previous generation Extreme II SSD (Marvell 9187/19nm eX2 MLC Toggle NAND), but will come with improvements in both performance and reliability via refinements in firmware design.
Not only is SanDisk now touting a SATA 6Gb/s saturating 550/520 MB/s sequential read/write performance, but also significantly improved performance consistency as well in order to prevent degradation of performance once the drive leaves its fresh out of box state. Additionally for the real kicker, SanDisk now giving their Extreme PRO SSD an unprecedented 10 year use based warranty which is the first for any client SSD on the market.
We should be getting our hands on a sample in the days following Computex, so stay tuned!