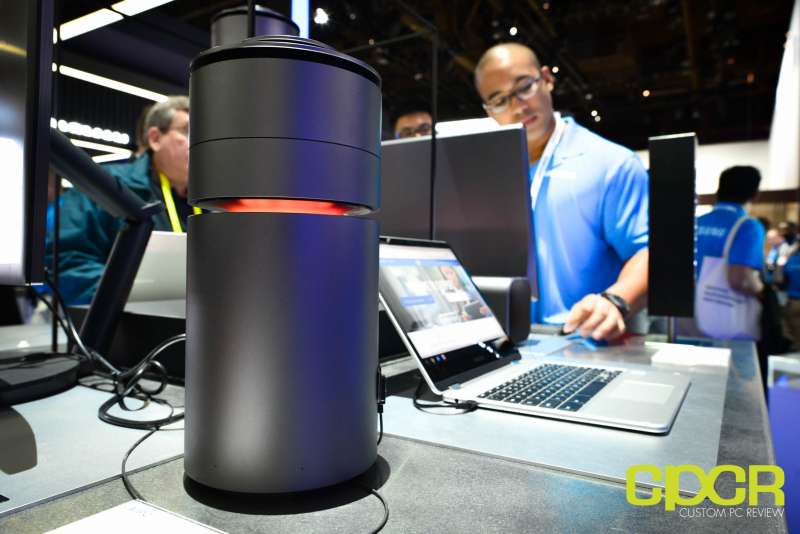 Announced back in October of last year, Samsung recently demoed its modular ArtPC Pulse at CES 2017.
The futuristic ArtPC is Samsung's newest PC designed for the modern home. Its "wow" feature is its removable storage and speaker modules which can be removed simply by twisting and removing. Samsung currently has a hard drive and a speaker available, but more modules may be released down the road.
In terms of specs, the Samsung ArtPC Pulse features either an Intel Core i7-6700 or an Intel Core i5-6500 quad-core CPU, up to 32GB of DDR4 2,133MHz RAM, and a AMD RX 460 GPU. I/O includes 4x USB Type-A ports, 1x USB type-C, HDMI 1.4, and an Ethernet port. At the top of the ArtPC base, there's also a ring of RGB LEDs to provide some cool looking system lighting.
Customers have the option of either a 128GB or 256GB SSD inside the main tubular body and additional storage modules can be added by simply screwing them on top. Sitting at the very top of the ArtPC Pulse is a Harman/Kardon omni-directional speaker which doubles as a endcap for the system.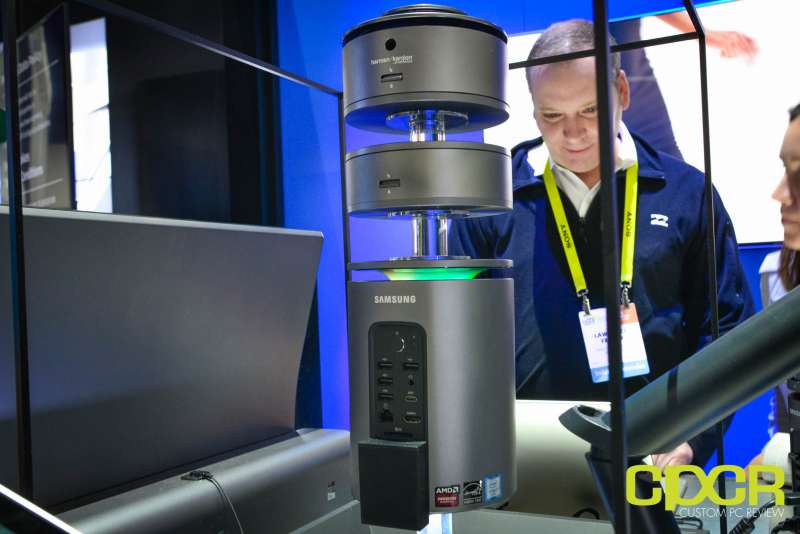 If the included 1TB module (i7 Model only) isn't spacious enough, users can purchase additional storage modules and stack them onto the existing ones. Unfortunately, the ArtPC modules are proprietary, so you'll be limited to what Samsung will sell you. There are no plans for Samsung to sell empty modules at this time.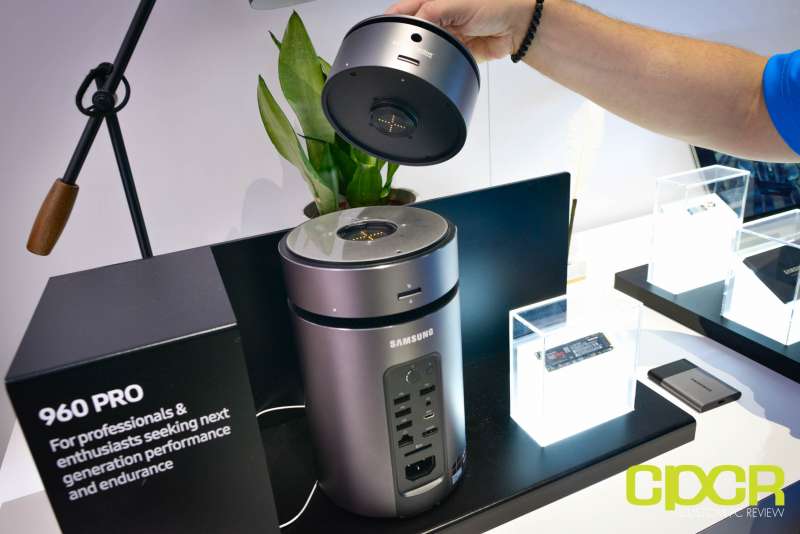 The Samsung ArtPC Pulse is now available starting at $1,099.99.