Patriot had more than a few cool new products to show at their suite at CES this year. Not only is it looking to improve its line of peripherals, it's also expanding mobile storage solutions for the ever increasing volume of HD media content.
Patriot V730 Mechanical Gaming Keyboard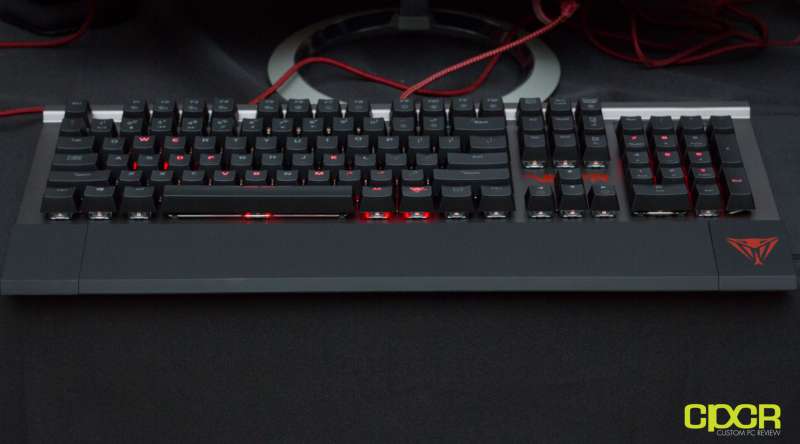 The V730 is Patriot's new budget-friendly mechanical gaming keyboard. It features Khail Brown switches, an aluminum front plate, red LED backlighting, and an attached wrist rest. Users can choose between 6 levels of brightness and 6 lighting settings.
Although targets the budget consumer market with a price of under $70, the keyboard feels like it's able to compete against products twice its price.
Patriot V530 Gaming Mouse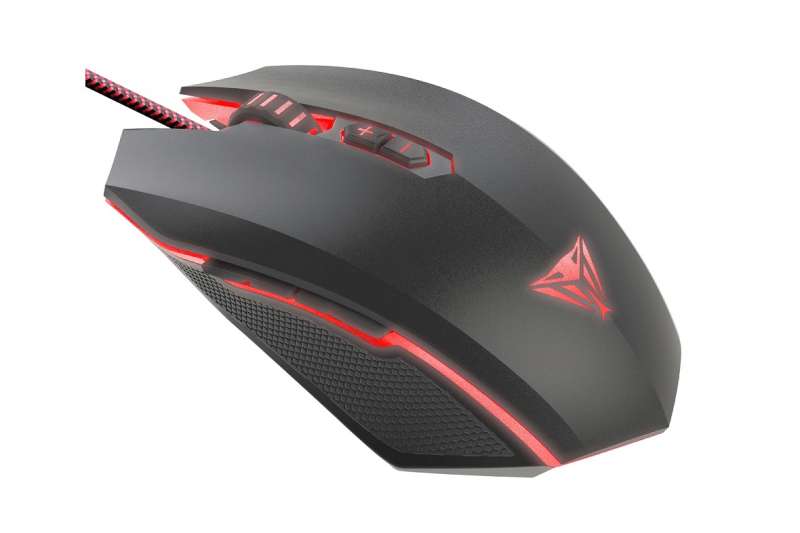 The Patriot V530 brings high-end features and performance to the budget gaming market. Featuring not only 7 programmable buttons and 6 onboard LED profiles, the V530 also features a 4000DPI Avago ADNS 3050 sensor, an excellent sensor known for its accurate tracking capabilities. The pricing of the V530 is $29.99 and will be available soon.
Hands on: The Patriot V530 was relatively light in my hand, which is to be expected as it's a budget end mouse without any metallic parts. The side button placement feels just right. Gamers with smaller hands may have a bit of trouble holding the mouse in claw and fingertip grip as it features a fairly lumpeous backside.
Patriot V361 Gaming Headset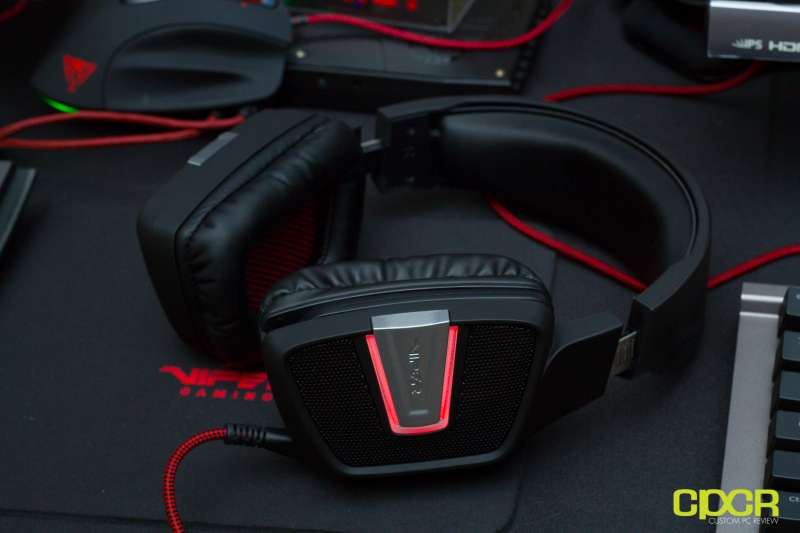 The V361 Virtual 7.1 Gaming Headset is Patriot's midrange offering for its gaming audio peripheral series. Featuring a 40mm driver and a dedicated 30mm subwoofer in each ear, giving you the type of shake your skull bass you've always been looking for. Of course, if it's too much, the subwoofer can be disabled for a clearer high and mid via a simple press of a button. The headset also features dedicated volume control, media management keys, and a LED lightstrip.
The V361 will retail for $49.99 starting February 2017.
Patriot Stellar-C Vi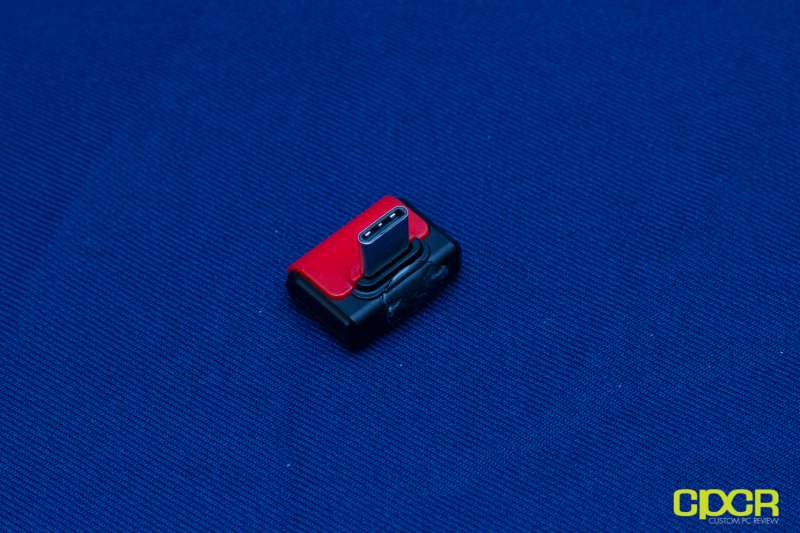 We've all had woes with USB sticks sticking out too far from the port, so Patriot is aiming to alleviate that problem by making the Stellar-C, a USB-C drive that has the connector mounted on a right angle. The Patriot Stellar-C will be available in capacities between 64GB to 128GB capacities and will range between $24.99 to $64.99 in price. Both drives can achieve up to 225MB/s sequential reads and up to 25MB/s sequential writes.
Patriot Stellar-C Ti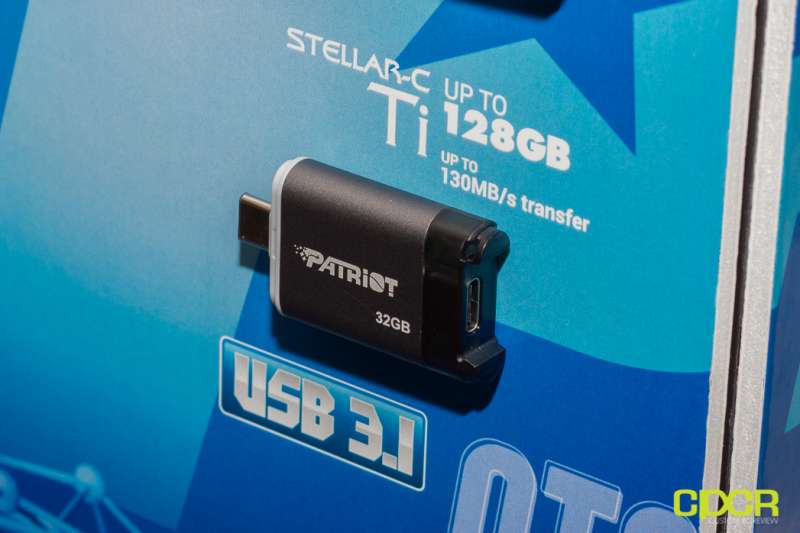 The Stellar-C Ti has been upgraded this year to support capacities of up to 128GB. The Stellar-C Ti has a pass-through port at the rear so users can still have access to the USB port when connected. This is extremely useful for newer portable devices such as smartphones, tablets, and laptops that only have one or two USB ports. The Stellar-C Ti is capable of achieving up to 130MB/s in sequential reads and up to 20MB/s in sequential writes.
The Patriot Stellar-C Ti will be available in Q2 2017. The 64GB version will be priced at ~34.99 while the 128GB version will be priced at
Patriot LX 256GB MicroSD Card
Finally is also a memory card. The 256GB variant of the Patriot LX microSD card uses 3D NAND to achieve unprecedented density. Speedwise, it can hit 90MB/s sequential read and 80MB/s sequential write. The new card is expected to be ready for purchase shortly for a MSRP of $199.99.