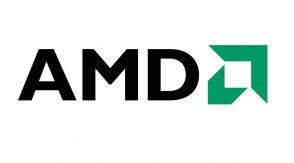 A major bit of news has been circulating the interwebs this weekend as CERN engineer Liviu Valsan recently revealed some key information about AMD's upcoming "Zen" processors during a presentation on the datacenter technologies.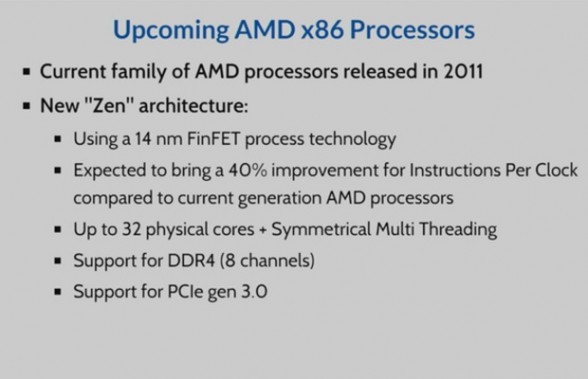 According to the slide presented, AMD's processors will be based on the 14nm FinFET process and will bring up to 40% improved IPC. This was something we've known for quite a while now, so that's nothing too new.
What's new is the additional bit that Zen will have support for up to 32 physical cores. While the upcoming Zen based processor will include 32 physical cores, it's actually expected to be just two 16 core dies fused together with a next generation, high speed interconnect. Obviously, a 32-core processor is most likely destined for the datacenter/enterprise market with 4, 8 or even maybe 16 core processors being destined for the consumer market.
Symmetrical Multi Threading, or SMT, on the other hand is a technology AMD has introduced previously as well. This provides similar functionality to Intel's Hyper-Threading which allows the processor to take on multiple threads to improve processor utilization.
Another interesting bit on the slide is "Support for DDR4 (8 channels)". The language here is fairly vague, as to what it actually refers to – actually 8 channel DDR4 or 8 DIMM slot support for DDR4, but either way Zen will have native DDR4 support.
So far, AMD's Zen is looking to be the first decent CPU AMD has launched since the Bulldozer flop many years ago. If AMD's new Zen chip lives up to expectations, Zen should be at least competitive with current generation Intel processors. AMD Zen based CPUs are expected to launch sometime this year.
Source: HotHardware