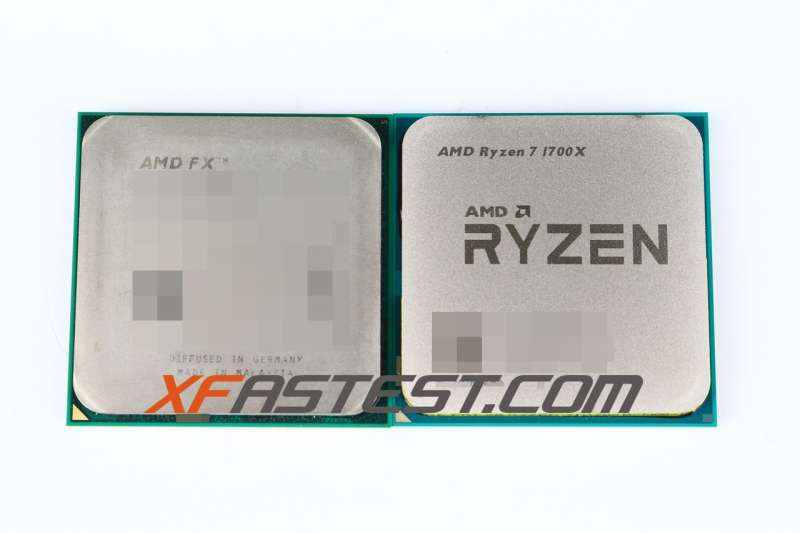 We're just a couple weeks away from AMD's upcoming launch of their Ryzen CPUs and another leak has sprung as XFastest recently unveiled some new benchmarks for the AMD Ryzen 7 1700X. Although the benchmarks has been pulled from the site, the internet never forgets, and intentional or not, we're welcoming any information we can get.
As CPU-Z has already been updated to support Ryzen CPUs, we can see that it recognizes the CPU as the AMD Ryzen 7 1700X, finally confirming that it's going to be an 8-core/16-thread part. The base clock is set at 3.4GHz and should be able to turbo up to 3.8GHz with XFR on top of that. The chip will be equipped with 16MB of L3 cache which aligns with the previously leaked specifications.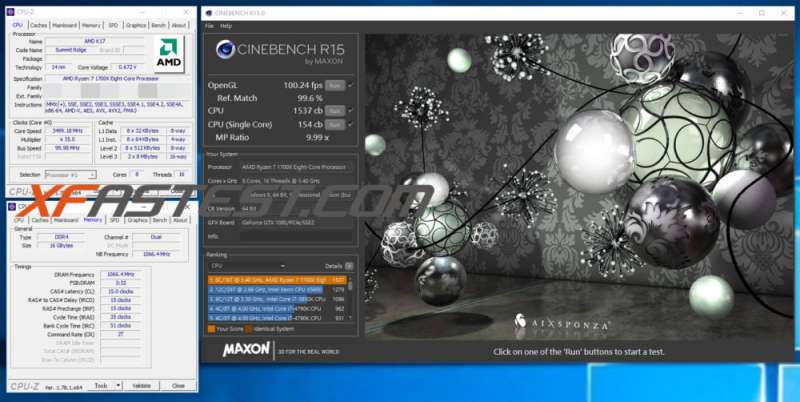 Looking at the benchmarks, the AMD Ryzen 7 1700X scored 1537 in Cinebench's muti-core test and 154 in its single-core test. In contrast, the Intel i7-5960X scores 1318 in the multi-core test and 138 in the single-core test.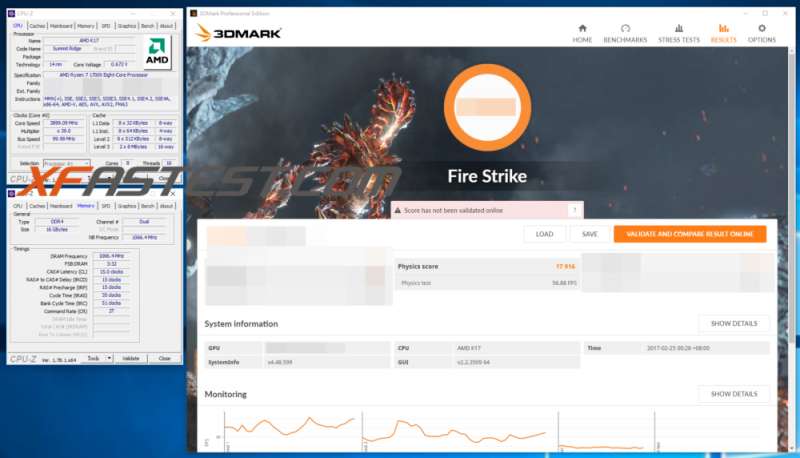 3DMark 2013 Firestrike Physics test produced a score of 17916. The Intel Core i7-5960X scored 16126 with the same setup.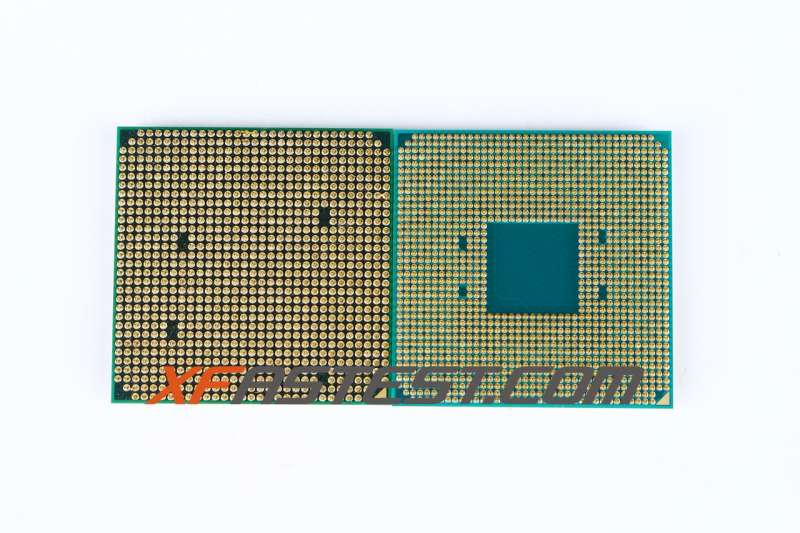 As a bonus, here's another look at the pin layout for the Ryzen 7 1700X (right). The Ryzen CPU is based on a PGA 1331 design, so it should contain 1331 pins.
Of course, with all leaks treat this one with a grain of salt. However, assuming this latest round of leaks as well as previous leaks are what they claim to be, the AMD Ryzen 7 1700X is shaping up to be a killer chip and it's not even the flagship Ryzen CPU, the Ryzen 7 1800X. I think everyone can also appreciate that it's rumored to cost just $320.
Source: XFastest