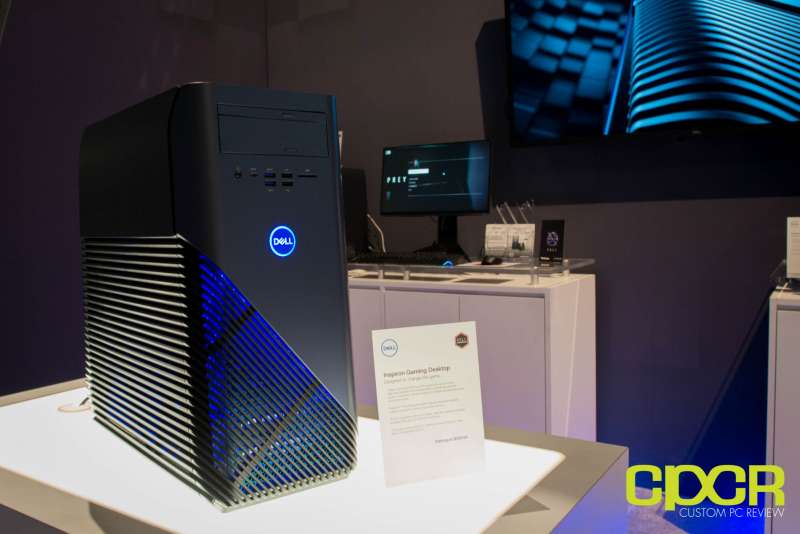 There's no argument that Alienware's Area 51 Gaming PC is an excellent platform for AMD's upcoming Ryzen Threadripper debut, but it seemed odd that AMD would make Alienware the initial exclusive big box retailer to carry the processor yet allow Alienware to not be exclusive to AMD Threadripper in return. Dell's new Inspiron 5675 Gaming Desktop may explain why.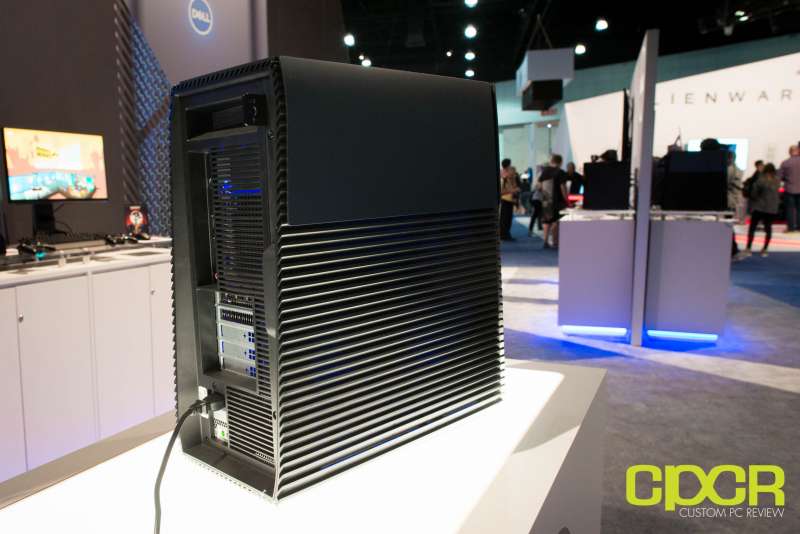 While the Alienware Area 51 clearly took the spotlight at E3, Dell also more quietly revealed the Inspiron 5675 Gaming Desktop at the booth next door. While the Inspiron 5675 Gaming Desktop isn't as attention grabbing as the Alienware Area 51, it's still very interesting for the fact that it exclusively offers AMD processors with no mention of Intel being offered here. This is clearly a massive win for AMD given that Dell sells thousands of PCs a month with quite a few bearing the Inspiron name.
Spec-wise, the Dell Insprion 5675 Gaming PC is aimed at the mass market with processor options up to the AMD Ryzen 1700X, 32GB DDR4-2400 RAM, AMD Radeon RX 580 or Nvidia GeForce GTX 1060 graphics, and 256GB M.2 SSD or 2TB HDD storage options.
The Dell Inspiron Gaming PC will be available on June 13 starting at $600. More information is available at the Dell website here.