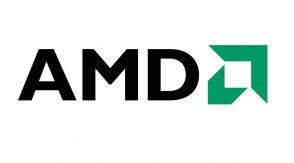 AMD recently announced a successful 3Q2015 with revenue up 27% over previous quarter and 23% year over year. According to AMD, the increased revenue is in large part thanks to high demand for its graphics products and record sales from their semi-custom unit.
AMD's Graphics and Computing segment saw good revenue growth as revenue is up 9% from last quarter and 11% year over year. This is thanks to increased sales of graphics cards and mobile APUs. Enterprise, embedded and semi-custom on the other hand saw much bigger increases in revenue as AMD reported an increase of 41% from last quarter and 31% year over year. This is largely thanks to the new Xbox One S, updated Playtation 4, and new Playtation 4 Pro.
Despite the increase in revenue however, AMD still posted a $406 million operating loss due in large part because of their new wafer supply contract with GlobalFoundries. If you recall, the new wafer supply contract is a one time deal and it will allow AMD flexibility to source wafers from other fabs, so it's not a bad thing. AMD also paid off $606 million of their debt bringing total debt to $1.6 billion. Money for that was made possible from their recent issuing of $690 million of common stock and $700 million convertible notes. Reduced debt and the new convertible notes are expected to result in $55 million annualized cash interest savings starting 4Q.
While 3Q2016 was a wonderful quarter for AMD, 4Q doesn't look as rosy. Revenues are expected to decrease by 18% plus or minus 3 from this 3Q due to seasonal decline from the semi-custom business. That said, AMD seems very positive about 2017. During the Q&A, they confirmed that they're still on track to launch desktop Zen in 1Q2017 and server Zen in 2Q2017. Furthermore, Vega is also on track for a 1H2017 launch as well.
Source: AMD