[section label=1. Dell Precision M3800]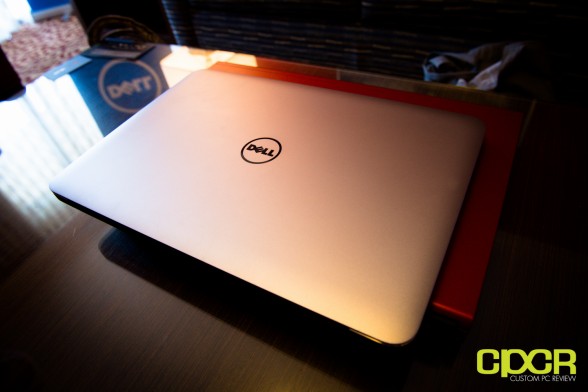 Alongside Dell's introduction of their latest Ultrasharp 32″ IGZO powered display, Dell is also pulling the wraps off the Precision M3800 mobile workstation. Since the dawn of time, consumers and businesses looking for high powered, professional class mobile workstations always found it to be a compromise between performance, size and weight. Those who needed lots of power always made the compromise in size and weight, while those who needed a thinner and lighter notebook always made the compromise in performance.
With the Precision M3800 however, Dell is finally coming out with a design that's not only powerful, but thin and light as well. The new aluminum and carbon fiber formfactor will come in at only 0.7″ (18mm) thick and will weigh in at only 4.5lbs despite carrying workstation class Nvidia Quadro K1100M graphics alongside a 4th Generation Intel Core i7 CPU. While that's already quite a leap, Dell is also throwing in an IGZO powered touchscreen display capable of a whopping 3200×1800 native resolution, 400 nits of brightness, and a 1000:1 contrast ratio for good measure. Connectivity options include HDMI, mini-DisplayPort, USB 3.0, 3.5mm headphone jack, and a SD card slot.
Although no pricing or availability information has been offered at this time, the M3800 is quite an exciting development as it's one of Dell's first mobile workstations capable of competing with the Retina Display powered MacBook Pros.
http://youtu.be/NyOE9R0AnQs
[section label=2. Press Release]
Press Release
Dell Precision M3800 – "Create at the Speed of Light" with the Thinnest & Lightest Workstation Ever
The Dell Precision M3800, a brand new form factor, is the first mobile workstation that is less than ¾ of an inch, at 18mm, and weighs only 4.5lbs. It is a true workstation-class system offering break-through mobility, design, performance and dependability for cutting-edge creative professionals.
Breakthrough design:
Design on an incredibly vivid Quad HD+ display with 3200×1800 pixel density IGZO panel with multi-touch standard on all systems – bright (400 nit), crisp and sharp contrast ratio (1000:1) for fine detail for everything from graphic design to 3D models
Workstation Performance & Mobility:
The only thin and light mobile workstation with true workstation-class professional graphics with the NVIDIA Quadro K1100M and Intel 4th generation Core i7 Quad Core CPU.
Dependability:
Tested, certified and supported on industry leading media & entertainment, engineering and design applications such as Adobe Creative Suite, Autodesk Entertainment Creation Suite and AutoCAD, Inventor and Revit, Avid Media Composer, Dassault Catia and Solidworks, PTC Creo, Siemens NX and TeamCenter, among others, to ensure optimal user experience (ISV certified).