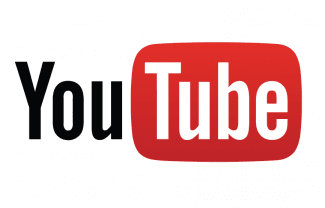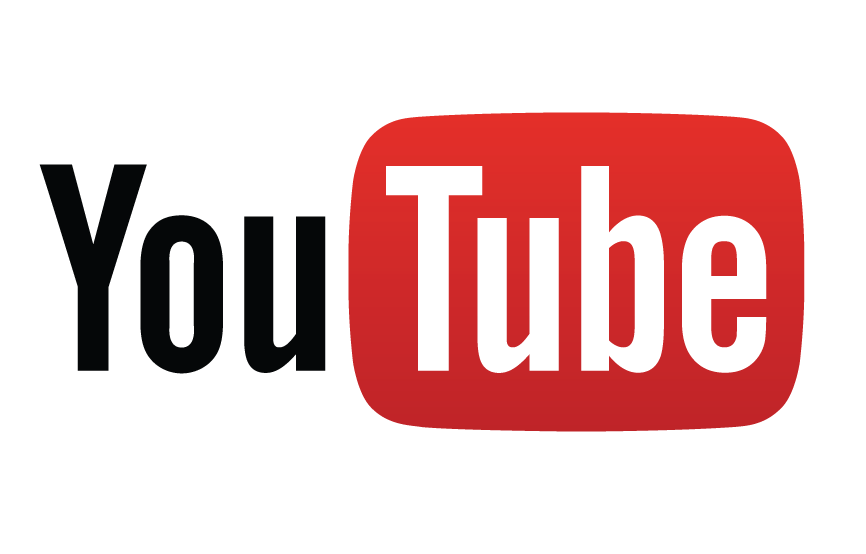 YouTube is amazing. There's no question about it. In fact, according to YouTube's metrics as of 2016, we watch as much as 1 billion hours of YouTube per day. However, there's just one really annoying thing about YouTube. You can't watch YouTube without an internet connection, which really sucks if you're stuck on a 12 hour flight, have a really restrictive data plan, or simply want to make sure your professionally made wedding video doesn't buffer when you're showing it to your in-laws.
However, there is a solution. Today, we'll be showing you how to download and save YouTube videos so you can watch them offline on your PC, Mac, Android, or iOS devices.
Before we begin, I'll go ahead and throw out the disclaimer that downloading YouTube videos is against YouTube policy and downloading copyrighted materials without the copyright holder's permission is illegal in the US and other countries. CPCR does not condone any illegal behavior and this article is written purely for informational purposes.
Keepvid
The easiest way to download videos is by using the Keepvid. Keepvid is a Youtube downloader service that can not only download YouTube videos to a variety of formats which include MP4, 3GP, WEBM, MP3 and M4A. Here's how to use it.
Step 1
Go to Keepvid's website at http://keepvid.com/. Be aware you DO NOT need to download any applications or pay to use this service however, Keepvid does offer desktop and mobile applications if you'd like to use them.
Today we'll be showing you the easiest way to download YouTube videos which is directly through the browser. The browser method is beneficial as it works with platform whether you're using PC, Mac, Android or iOS.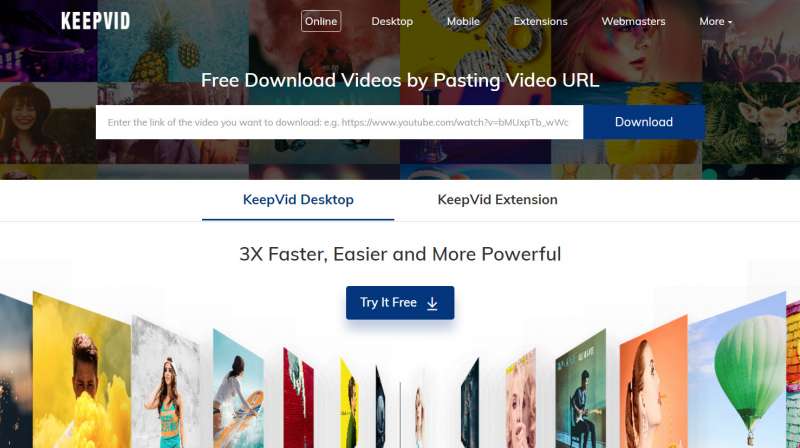 Step 2
Find the YouTube URL of the video you're trying to download. In our example, we'll be downloading the open movie project, Big Buck Bunny, which is located at the YouTube URL: https://www.youtube.com/watch?v=YE7VzlLtp-4. Once you have the URL, simply paste it into the dialog box on Keepvid's website and click the big blue "Download" button.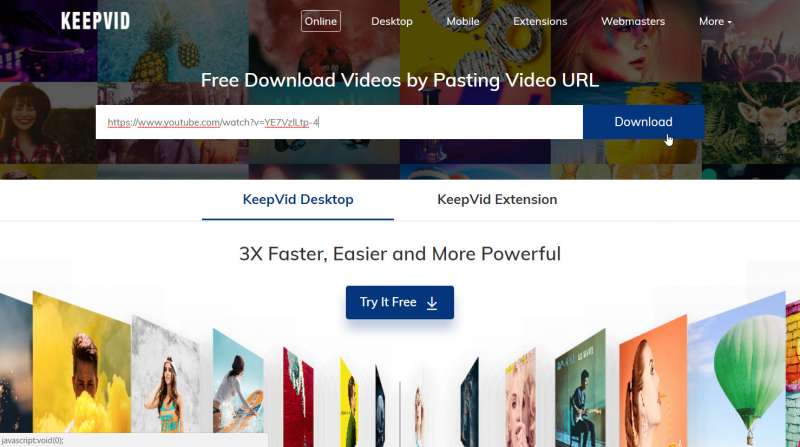 Step 3
From here, a list of options will appear. You have the option of downloading the video, the audio only, or the subtitles. The videos will be listed in different quality options, formats, and sizes. From here, simply choose which quality setting you'd like to download and click on the "Download" button to the right. The download will then instantly start.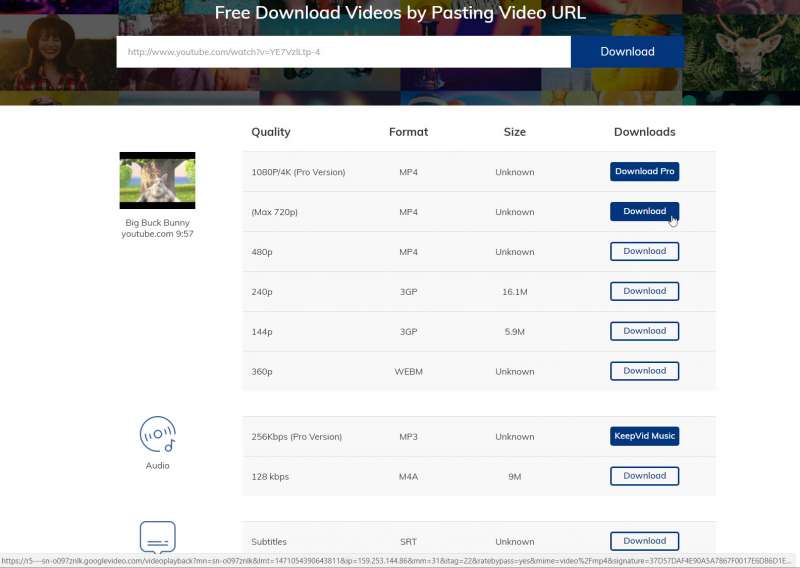 The maximum quality Keepvid allows you to download for free is 720p, which is decent quality for most mobile devices. However, those who want to download the full 1080p or 4K versions of the video can use Keepvid's Pro application. Keepvid does however, charge $19.95 for a 1 year license or $29.95 for a lifetime license.