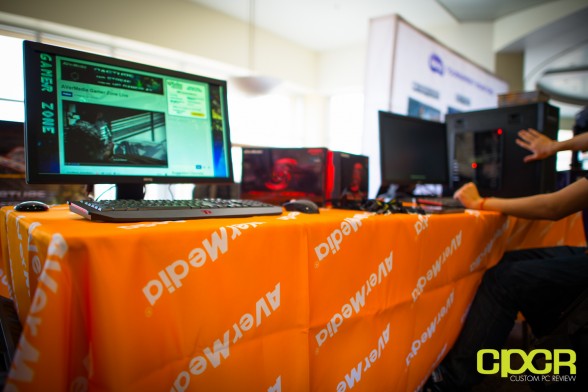 Anyone interested in some live streaming? If you are, be sure to drop by AverMedia's booth over at GESL 2012 to check out their latest live streaming product, the Avermedia Live Gamer HD, and I must say from first impressions, it's definitely a very solid product. As you can see above, AverMedia's booth had two PCs setup with the PC on the left featuring a live stream of the PC on the right through Twitch.tv, a gaming live streaming service.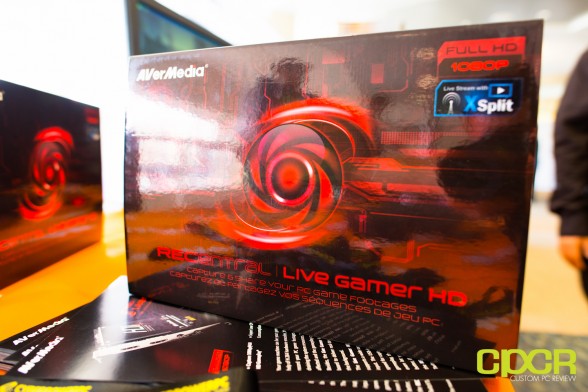 To accomplish this, AverMedia is using their new Live Gamer HD capture card, which features fully hardware accelerated video capture abilities, allowing users to live stream or record directly from their PC, Xbox 360, or any device that is capable of outputting video through HDMI/DVI.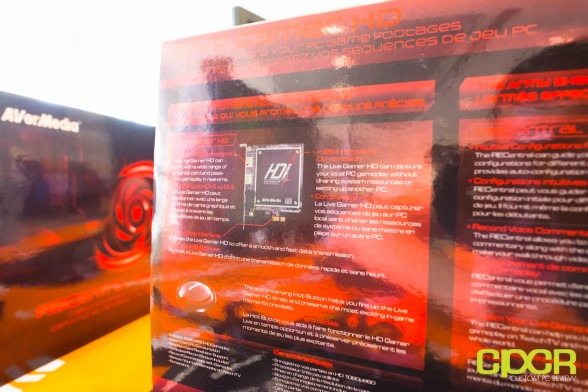 Since the capture card is hardware accelerated, the impact on the CPU is quite low with CPU usage while streaming at around 10%-20% load.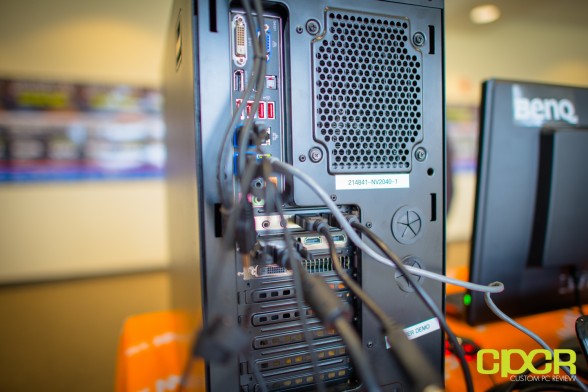 Taking a look at the rear of the demo PC, we can see that video output from the monitor is hooked up directly to the capture card, which is then output to the monitor. We're not quite sure if this will affect framerates or response times at all since you are adding a middleman between the monitor and the graphics card, but the AverMedia rep assured us that there's no framerate hit when using the card.
Once setup, the device is incredibly easy to use. The only thing you'll need to do to start/stop recording or start/stop live streaming is hit the large button on the RECentral control pod. I'm assuming that stands for "Record Central"?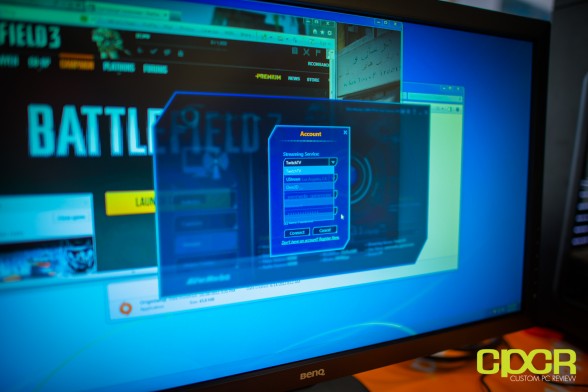 From our quick tour of the software suite, we found it incredibly intuitive and easy to use with easy access to recording or live streaming profiles. Those interested in taking a look at the product, be sure to drop by AverMedia's website or checking it out through Amazon. Definitely seems like a great product for those interested in doing some live streaming in the future.
Those in the Los Angeles area might also want to check out AverMedia's booth at GESL 2012 (Gigabyte Esports LAN)! Lots of gaming going on here with tons of prizes being given away. You don't want to miss it!