Ineo I-NA320U Plus 2.5″ & 3.5″ Portable Docking Station Review
Navigation:
Yet Another Hard Drive Dock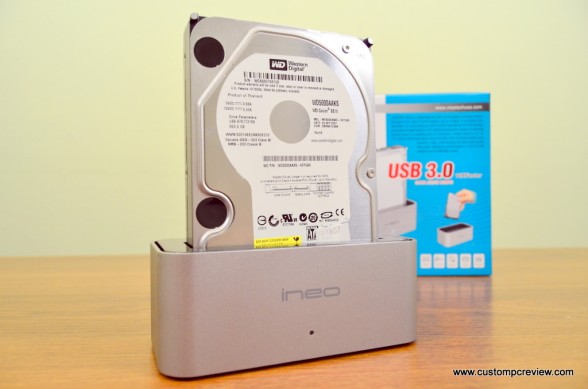 A couple years ago I worked as a computer tech for a large university here in California and for the  most part, all of the school's websites were hosted on servers operated in house.  This meant that there would be a lot of very sensitive data on both the servers as well as the backups. While each server was locked in its own little cage and bolted to the ground, backups weren't stored on additional backup servers. Instead, they were stored on physical hard drives. Yeah, additional servers would've been better, but given school IT budgets these days, running more expensive servers wasn't really an option. So, how were those secured? Well, how about using a hard drive dock, a couple bare hard drives and a safe? Yup, it wasn't the most elegant solution out there, but it sure did work and helped fit everything into budget as well.
Anyway as you can guess from that story, today we'll be taking a look at a hard drive dock. With all of the work I've done here at Custom PC Review, I've collected a lot of data, video, images, etc. It could be the data from yesterday's benchmarks or it could be the video of yesterday's product unboxing. Safe to say it's a lot of data and I'm constantly in need of storage options. Today, we'll be taking a look at one of those options – the Ineo I-NA320U Plus 2.5 & 3.5″ Portable Docking Station.
A Closer Look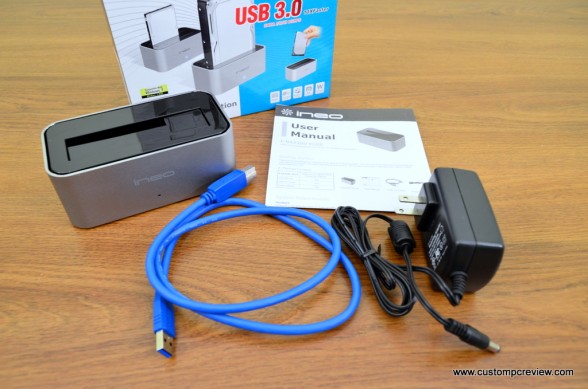 Here we've got everything in the box. Some documentation, the dock, a power cable, and a USB 3.0 cable. Only problem I see here is the short USB 3.0 cable. It's only ~3ft, so if you're one of those people with their towers underneath the table, you will have issues with the cable being too short. Be sure to buy an extension or something. They don't cost too much so it's not that serious of a problem, but I would've liked seeing a 6ft or longer USB cable included.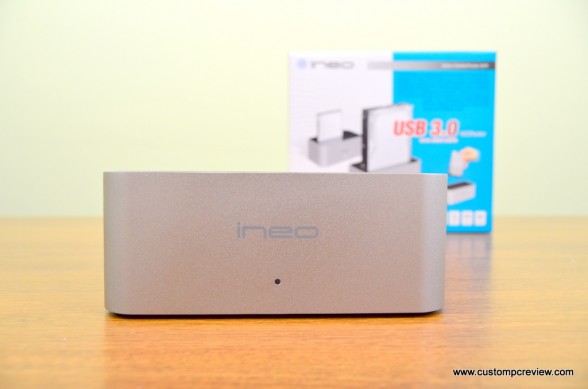 The entire unit looks pretty sleek. It's covered in brushed aluminum and has a nice shiny blue LED to let you know something's going on.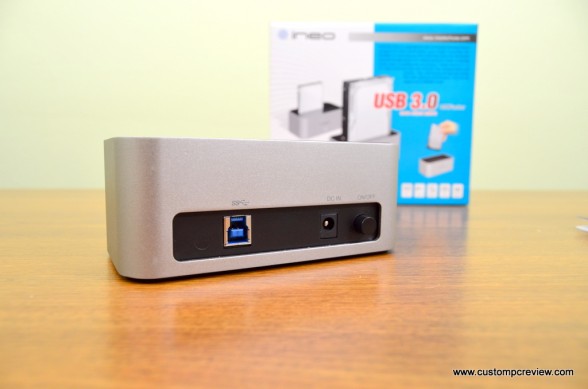 Around the back of the unit we've got the power and USB 3.0 connection. We also get a power switch as well which is nice. This thing is so simple to use, (fill_in_name_of_tech_neophyte) can even use it. No joke.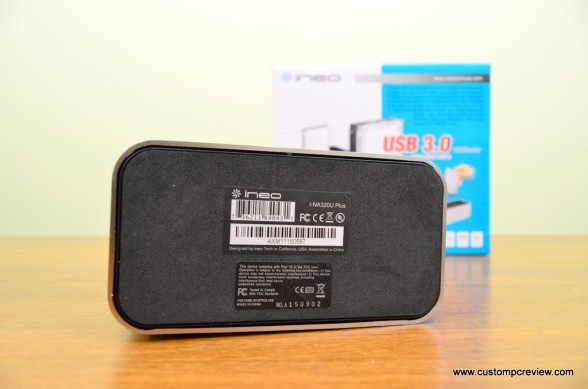 Around the bottom you get a nice fabric lined base so the dock can grip the table. It also prevents damage to your table as well for those who care.