CM Storm Sonuz Review: Cooler Master Cranks Up the Bass
Navigation:
Crank Up the Bass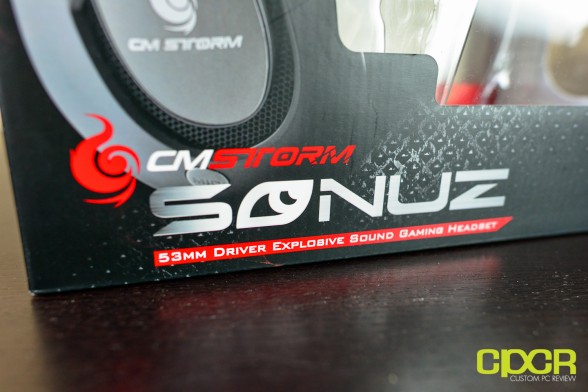 Although Cooler Master is mainly known for their computer cases and cooling products, by now most of us are aware of their growing gaming oriented line under the CM Storm brand. One such line of products under the CM Storm brand of course is the gaming headset, and it was only late last year when Cooler Master introduced their top of the line CM Storm Sirus, a true 5.1 gaming headset. While the Sirus is definitely one of the better true 5.1 surround sound headset offerings on the market, it does still suffer from a couple limitations of this category of headsets – namely price, not-so-great music performance, and weight. After all, having three drivers and a subwoofer in each earcup doesn't come cheap and will be heavy.
This is why when Cooler Master announced their first stereo headset, the CM Storm Sonuz,  a couple months back, we were quite excited. While the original launch was more of a paper launch than anything else, we did get a chance to try out the new headset at GESL 2012 this year and overall, we were definitely impressed with it. Armed with massive 53mm drivers, rock solid durability, and plushy cloth earcups, the headset definitely seemed like a winner.
Features & Specifications