SteelSeries 7H Fnatic Edition Gaming Headset Review
In Cooperation with Professional Gaming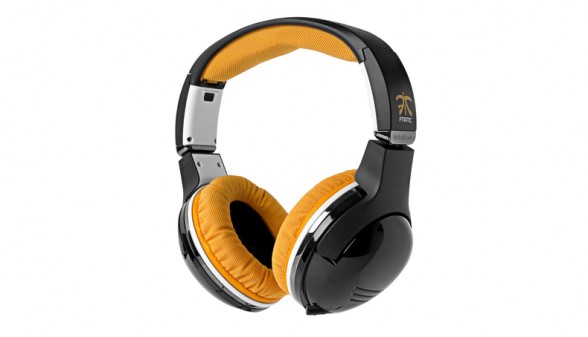 Have you ever wondered what great things happen when a world-class gaming peripherals manufacturer teams up with a professional gaming group to make a headset?
Well, we did, which is why today we're going to be taking a look at the SteelSeries 7H Fnatic Edition Gaming Headset. The SteelSeries 7H Fnatic Edition is actually a redesign of the standard SteelSeries 7H with a couple new features to make an all around great gaming headset even better.
With the Fnatic Edition, SteelSeries has swapped out the SteelSeries 7H's leatherette earpads for orange cloth-covered ones that feature SteelSeries SND Block material, which allow for better airflow and comfort while still maintaining the excellent noise isolation features of leatherette earpads. Additionally, the 7H Fnatic Edition also includes a 2m audio extension cable for those with computers farther away than 1m. Otherwise, the headset still features the same 50mm drivers seen on the SteelSeries 7H, the same retractable boom mic, and the same ability to break into three parts for easier transport.
Question is, does the Fnatic endorsed headset live up to the SteelSeries fame? Let's find out!
Specifications