Warning
: Undefined array key "width" in
/var/www/vhosts/custompcreview.com/public_html/wp-includes/media.php
on line
1381
Warning
: Undefined array key "width" in
/var/www/vhosts/custompcreview.com/public_html/wp-includes/media.php
on line
1386
Warning
: Undefined array key "height" in
/var/www/vhosts/custompcreview.com/public_html/wp-includes/media.php
on line
1386
Warning
: Undefined array key "width" in
/var/www/vhosts/custompcreview.com/public_html/wp-includes/media.php
on line
1381
Warning
: Undefined array key "width" in
/var/www/vhosts/custompcreview.com/public_html/wp-includes/media.php
on line
1386
Warning
: Undefined array key "height" in
/var/www/vhosts/custompcreview.com/public_html/wp-includes/media.php
on line
1386
Never heard of Spire? It may be time to…
Back in 1998, Spire started out as an OEM PC hardware manufacturer, but recently, they've been starting to work their way into the enthusiast grade computer accessories market. Their lineup currently includes power supplies, chassis, and of course, cooling solutions – most of which you probably never heard of before. That's why today, we're going to be looking into their TherMax Eclipse III, or TME III for short. The TherMax Eclipse series has proven to be a reliable cooling solution in the past, but with only a single fan it was definitely fighting an uphill battle against coolers with push pull solutions. The TME III takes it up a step and ships with two fans, so we're eager to see how well it performs!
The Spire TME III is a heatpipe direct touch CPU cooler which features five 8mm U-shaped copper heatpipes, two 120mm PWM (Pulse Width Modulation) fans, and is compatible on virtually every modern socket from Intel and AMD. Spire seems to have tried to design this for the high end air cooler crowd, who want to take their CPUs as far as they can without having to go to extreme cooling methods such as water cooling. The TME III currently has an MSRP of $64.95 according to Spire, but can be found at $59.95 over at Coolerguys.com.
Specifications
Compatibility: Socket 1156 / 1155 / 1366 / 754 / 940 / 775 / 939 / AM2 / AM3
Fan Size/Qty: 2x 120mm (Push/Pull)
Bearing Type: Nano Precision Bearing
RPM: 600~1800 rpm RPM +/-10%
Air Flow: 74.63 CFM Max
Noise Level: 10~22 dBA
Power Connector: 4 Pin
Color: White
Heatsink Material: Aluminum, Copper
Heatpipes: 5x 8mm Copper, Direct Touch Heatpipes
Fan Dimensions: 120 x 120 x 25 mm
Weight: 822/1030g (Net/Gross)
Warranty: 5 years
Unboxing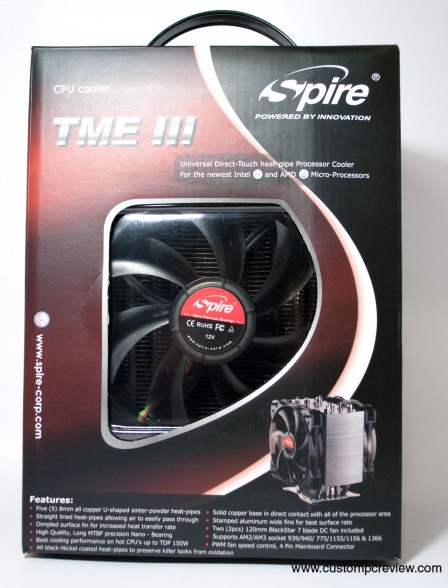 When I first got the box out of it's shipping box I noticed that it has the same box design as another Spire product I've reviewed previously, the CoolGate 2011. The packaging has a graphic of the cooler, a list of features, and a cutout so we can see one of the fans.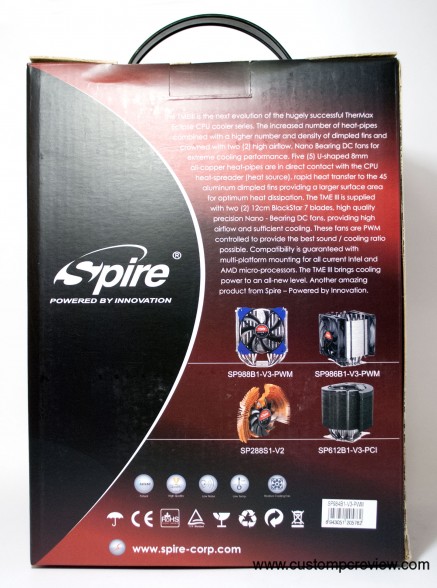 Spinning the box around we got a graphic of a few of their other CPU coolers, as well as a text insert about the TherMax Eclipse series of coolers.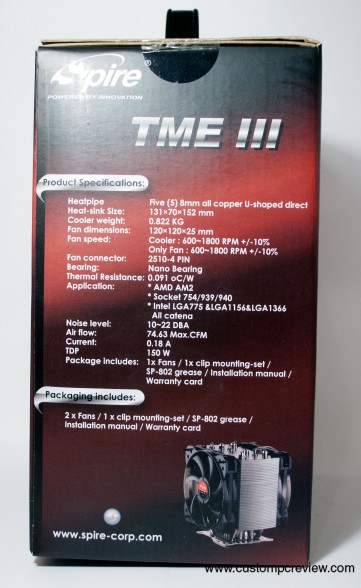 The side of the box, again, has a graphic of the CPU cooler, and a hefty list of specifications on the TME III.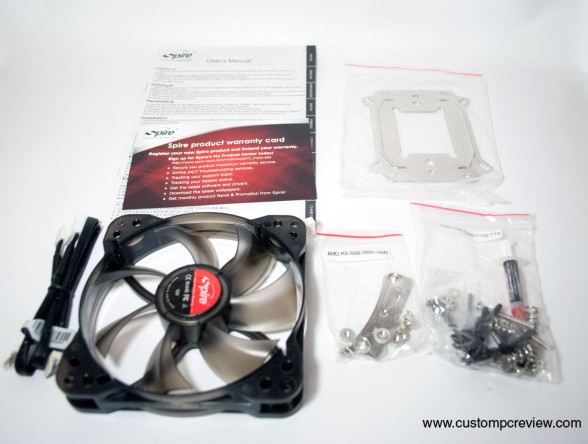 We first take the accessories out, and we can see that we have an extra fan, a pair of four pin fan extensions, our mounting backplate, all the needed mounting hardware, and our owners manual and warranty card.
And this is what we all came here for. The TME III out of the box. Let's go on to the next page to get a better look at it!
A Closer Look at the TME III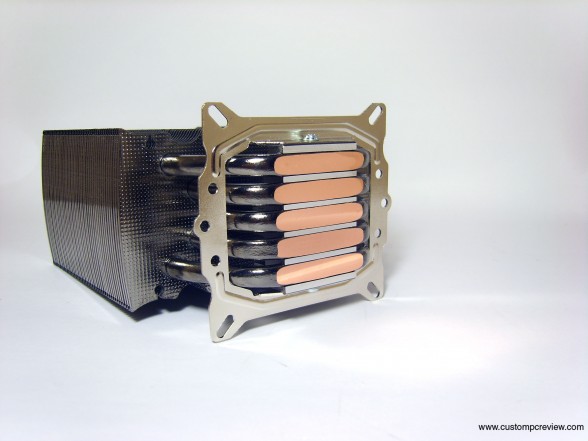 Flipping the cooler on it's side, we are able to see the five copper heatpipes which are set in an HDT (Heatpipe Direct Touch) setting. Notice how large the base area of this cooler is, this gives you plenty of surface area even if you're going to be cooling some of the larger Intel Socket 2011 chips.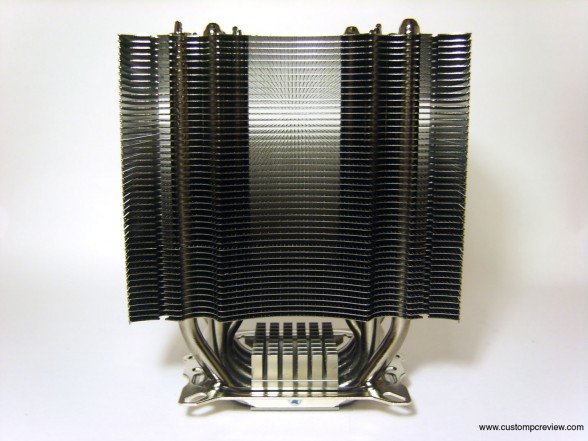 Here we can see the TME III without any fans mounted to it. You have 50 aluminum fins, which are soldered directly to the five 8mm nickel plated copper heatpipes.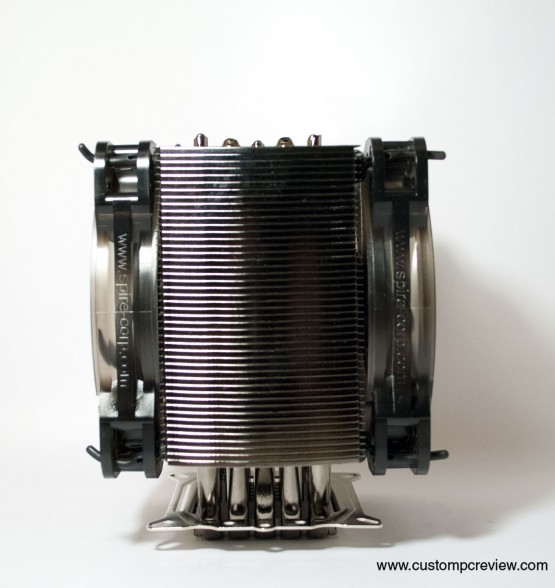 When we take a look at the side of the TME III with both fans installed the it appears that it is pretty large, but to meet the demands of modern processors, you will definitely need a large cooler.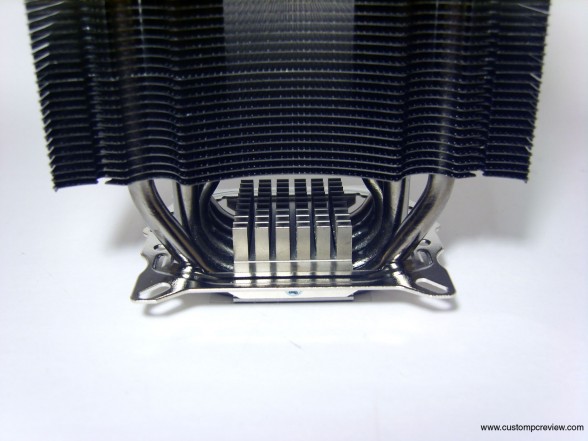 I did notice that the TME III has some extra fins coming off of the base, just to provide some extra cooling power. If you could pop a 40mm fan on that I feel like you'd definitely get some gains out of it, but some incidental airflow should run right over it even without that 40mm fan which in theory should provide some better cooling performance.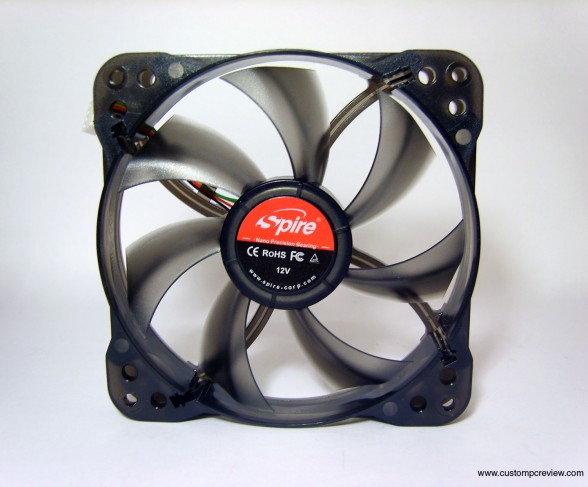 Here we are able to see one of the fans that are included in with the TME III. This is their seven blade BlackStar fan, which is capable of pumping out 74 CFM at 22dBA.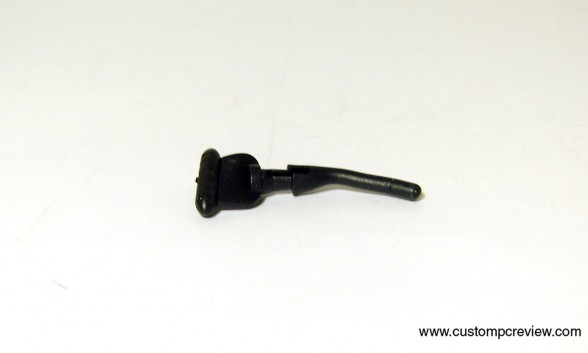 Here is how our fans mount to the TME III. I've seen this type of mount used on coolers before, but with limited success. So we will see how well this works out when we start installing the TME III into our Intel Core i5 2500k test system.
Installation of the TME III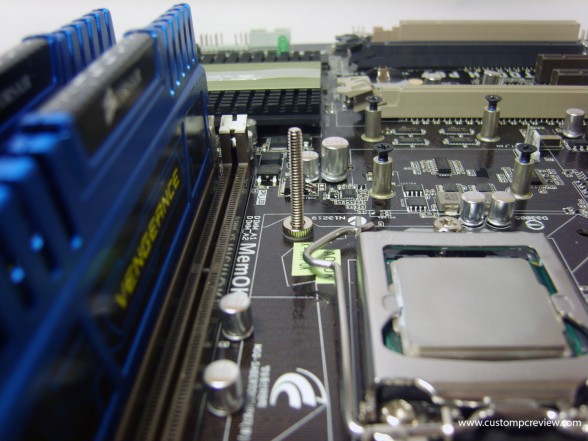 The installation of the TME III cooler itself was by far one of the easiest installs I've done to late. You put on your backplate, put on your washer, and tighten down the nut to stabilize the long mounting screws.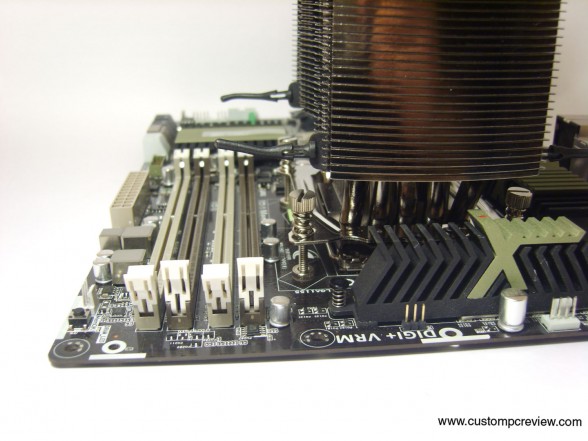 Next you put on the TME III and tighten the cooler down with the supplied screws. This proved to be problematic as I had the fans installed prior to mounting the cooler, but I had to remove them to get access to the screws. Once I got to this point mounting the fans back onto the TME III was rather tedious, just because the rubber anti vibration mounts are really soft and pliable and move too much. Pro tip – don't mount the fans prior to installing the heatsink.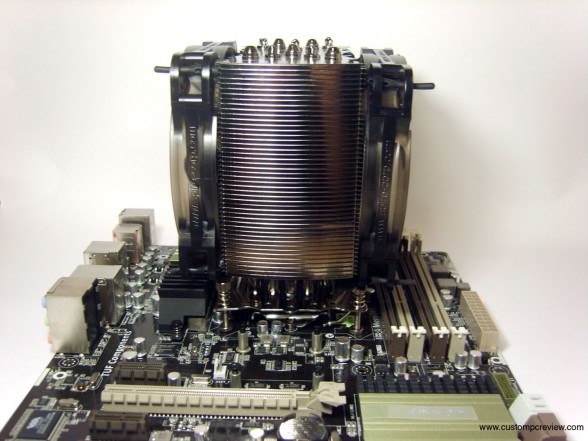 And it's finally installed. Both fans are installed, and we are ready to go. I'm glad I wasn't forced into losing any of my DIMMs or anything because of this cooler. Besides the fact that the fans were a huge pain to get installed, this was by far one of the most straightforward installs I've done in a while.
Test System
Today we're going to be testing the Spire TME III on our Intel second generation Core i5 platform.
CPU: Intel Core i5 2500k
Motherboard: Asus P67 Sabertooth
Memory: 8GB Corsair Vengeance 1600mhz
Storage: Crucial C300 64GB
Graphics: XFX Radeon HD7850 2GB
Power Supply: BFG Tech EX-1000
Case: Cooler Master HAF 932
For all of my tests I'm going to be using Real Temp to monitor all temperatures. Idle temperatures will be measured after the computer has sat idle for 15 to ensure everything has fully settled. Load temperatures will be tested with Prime95 on the default blend settings, running for 30 minutes. Load temperatures will be calculated by averaging the temperatures from all four cores. All heatsinks tested are using Arctic Cooling MX-2 thermal compound. Ambient temperatures are 23.3 degrees Celsius or 74 degrees Fahrenheit.
Performance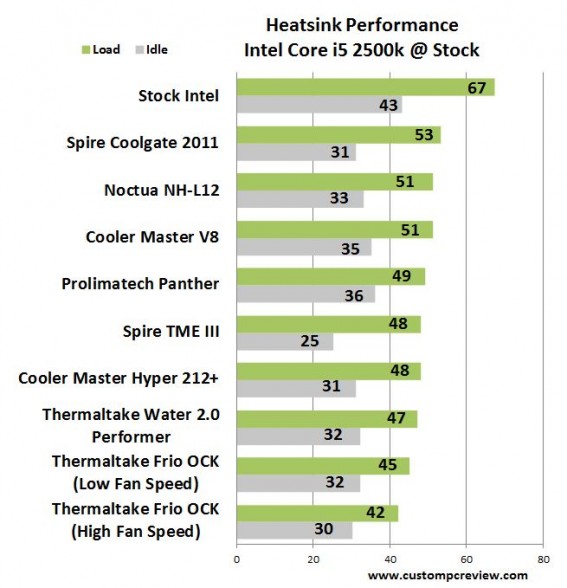 As usual, I'm going to start with my stock settings tests. Here you can see that the TME III came in right around the middle of the pack. It performed identical to the CM Hyper 212+, which was surprising as I expected the TME III to outperform it, based on the larger heatpipes and dual fan system. You can also see that it was just a mere two degrees Celsius of the Thermaltake Water 2.0 Performer, which is the markets latest all in one water cooling solution, so this was quite a surprise! With the fans on the TME III being PWM, or Pulse Width Modulation, their noise output varied. However, with the CPU at full load and temps maxing out at 48 degrees Celsius the fans never got to a level that was over the top. Noise levels were rather quiet.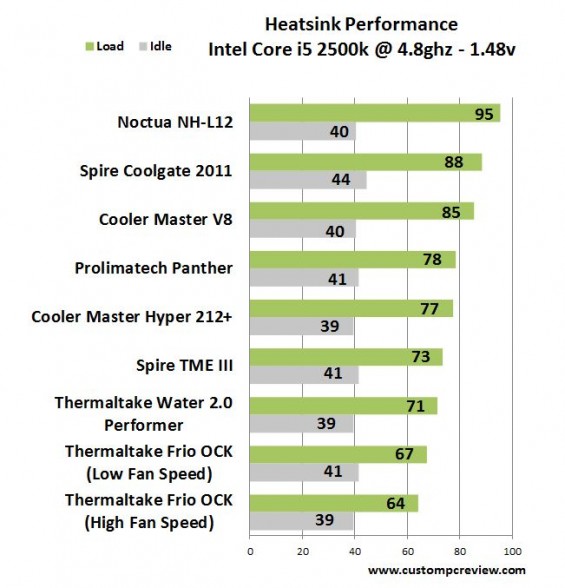 I'm sure this is what you guys were looking forward to the most! We are able to see here that the TME III performed very well in my overclocked tests! Where it lost to the Hyper 212+ in our stock tests, we can see it clearly outperformed it in our overclocked tests! It outperformed virtually every cooler on the chart except the all in one air cooling solution from Thermaltake, and Thermaltake's Frio OCK. In case you're wondering, the Frio OCK is MASSIVE. It features dual 140mm fans, and was really loud. The TME III again remained pretty quiet, it did however get a tad bit loud once I revved the fans all the way up manually via my fan controller. More than likely however, you're never going to hear them that loud so, that won't ever be much of an issue for most of you. Overall the performance of the TME III has been surprising to say the least!
Conclusion
Spire is probably not a name that most of you have heard of before, but with products like the TME III, I'm sure you will be learning their name fairly quickly. This is my second run in with a Spire product, but my first encounter with one of their high end coolers. It's safe to say that I was not expecting the performance of the TME III to be so astounding. Being able to beat out virtually every air cooler I've tested lately is no small feat as I've tested some rather well performing coolers!
Visually, the TME III is very clean looking. No harsh lines or anything to make it overly flashy and attention drawing, but at the same time it makes itself stand out. The build quality was much better than I was expecting. None of the fins felt cheap or flimsy, in fact they were very sturdy and solid feeling. They never bent or warped in my time handling the TME III. The dual 120mm fan system definitely makes the TME III more visually appealing, I can't imagine using a cooler that has as much fin surface area as the TME III with a single fan.
When it came to the install process for the TME III I have mixed feelings. Installing the cooler itself was insanely simple. Much simpler than any other air cooler I've installed lately. However, to install the TME III you have to remove the 120mm fans before you try and mount it to your motherboard. This is where my trouble came in. The rubber anti-vibration fan mounting system is nice and quiet, but it's ultimately the TME III's largest downfall. The rubber mounts were virtually impossible to get into place. Any time I did get them into place they managed to squirm their way out and caused more trouble. Even with that being taken into consideration, I'm still very fond of the TME III. The performance was well worth the hassle of fighting with the fans to get them into place.
Spire has the MSRP on the TME III as $64.95 on their website. I, however, was able to find the TME III for just $59.95 over at CoolerGuys.com. Being priced at just $59.95 that puts this in the lower price bracket of the high end air cooler market. With that said, I feel like this makes the TME III an excellent value. None of the other coolers that I've tested that were in that price range performed as well as the TME III did!
Bottom Line:
The Spire TherMax Eclipse III is a top tier air cooler, worthy of a much heftier price than Spire is asking. It performs on par with coolers that are larger, noisier, and considerably more expensive. When you start considering your next CPU cooler purchase, definitely be sure to keep the Spire TME III in mind.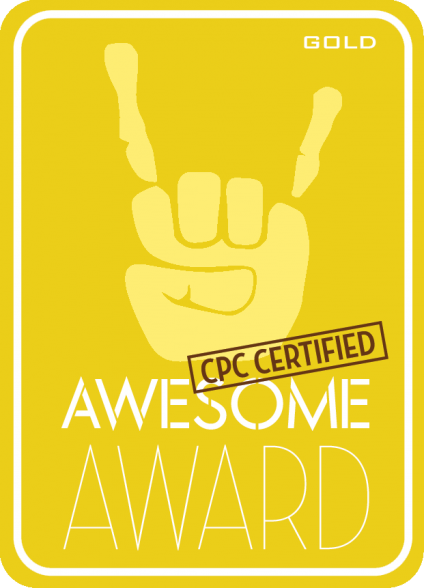 Special thank to Spire for making this review possible.
The Spire TherMax Eclipse II CPU Cooler is currently available from 3rd party resellers at Amazon.