Warning
: Undefined array key "width" in
/var/www/vhosts/custompcreview.com/public_html/wp-includes/media.php
on line
1381
Warning
: Undefined array key "width" in
/var/www/vhosts/custompcreview.com/public_html/wp-includes/media.php
on line
1386
Warning
: Undefined array key "height" in
/var/www/vhosts/custompcreview.com/public_html/wp-includes/media.php
on line
1386
Warning
: Undefined array key "width" in
/var/www/vhosts/custompcreview.com/public_html/wp-includes/media.php
on line
1381
Warning
: Undefined array key "width" in
/var/www/vhosts/custompcreview.com/public_html/wp-includes/media.php
on line
1386
Warning
: Undefined array key "height" in
/var/www/vhosts/custompcreview.com/public_html/wp-includes/media.php
on line
1386
Warning
: Undefined array key "width" in
/var/www/vhosts/custompcreview.com/public_html/wp-includes/media.php
on line
1381
Warning
: Undefined array key "width" in
/var/www/vhosts/custompcreview.com/public_html/wp-includes/media.php
on line
1386
Warning
: Undefined array key "height" in
/var/www/vhosts/custompcreview.com/public_html/wp-includes/media.php
on line
1386
Introduction
Tablets are now all the rage and companies left and right are releasing their own kinds to get in on the booming business. Prior to the release of the Kindle Fire, there had been many other tablets on the market such as the ASUS Transformer, the Blackberry Playbook, the now discontinued HP Touchpad, as well as the iPad 2 which we all know and love. However, there is a problem – each of these products were expensive, and the iPad 2's exclusive iOS operating system and its huge number of apps seemed to keep coming out top.

Enter the Amazon Kindle Fire. A sleek, gorgeous, seven-inch tablet built by the largest online retailer in America. Yes, Amazon. Amazon's had many different versions of the Kindle prior to the Fire, but all of them had been purpose built e-readers with little capability beyond reading books. However, with the introduction of the Kindle Fire, you're getting an "Amazon-ified" Android OS that can do much more than just read books; you can also watch movies, listen to music, install Android apps, and surf the web, just to name a few. Not to mention its capability to sync with your Amazon account to take full advantage of the Amazon cloud.
So, typically I review products in 3-4 weeks. That's usually the amount of time I have to test a product and report back with the results; however, with the Kindle Fire, I wanted to spend a little bit more time with it, so here's my final review – 2 months later.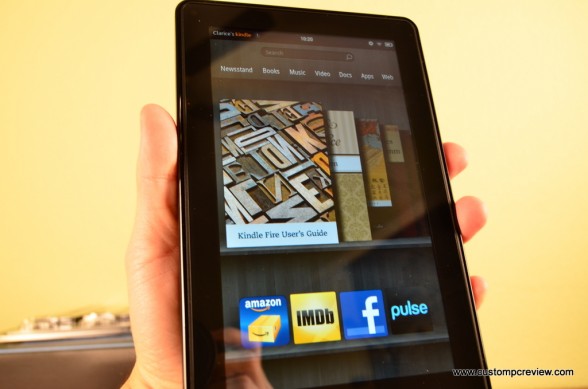 The Amazon Kindle Fire's home screen, AKA "Carousel"
Specifications
Here's a quick list of specifications direct from the Amazon website. A couple things to note:
Only 8GB of internal storage. For those of you who want your whole music library, your whole video collection, and your whole photo collection on your tablet, the Kindle Fire probably isn't going to work.
No internal bluetooth, HDMI out, USB ports
Scratch resistant Gorilla glass is used, but not listed under specs
Only 512MB of memory, but isn't listed on the specifications.
| | |
| --- | --- |
| Display | 7″ multi-touch display with IPS (in-plane switching) technology and anti-reflective treatment, 1024 x 600 pixel resolution at 169 ppi, 16 million colors. |
| Size (in inches) | 7.5″ x 4.7″ x 0.45″ (190 mm x 120 mm x 11.4 mm). |
| Weight | 14.6 ounces (413 grams). |
| System Requirements | None, because it's wireless and doesn't require a computer. |
| On-device Storage | 8GB internal (approximately 6GB available for user content). That's enough for 80 apps, plus 10 movies or 800 songs or 6,000 books. |
| Cloud Storage | Free cloud storage for all Amazon content |
| Battery Life | Up to 8 hours of continuous reading or 7.5 hours of video playback, with wireless off. Battery life will vary based on wireless usage, such as web browsing and downloading content. |
| Charge Time | Fully charges in approximately 4 hours via included U.S. power adapter. Also supports charging from your computer via USB. |
| Wi-Fi Connectivity | Supports public and private Wi-Fi networks or hotspots that use 802.11b, 802.11g, 802.11n, or enterprise networks with support for WEP, WPA and WPA2 security using password authentication; does not support connecting to ad-hoc (or peer-to-peer) Wi-Fi networks. |
| USB Port | USB 2.0 (micro-B connector) |
| Audio | 3.5 mm stereo audio jack, top-mounted stereo speakers. |
| Content Formats Supported | Kindle (AZW), TXT, PDF, unprotected MOBI, PRC natively, Audible (Audible Enhanced (AA, AAX)), DOC, DOCX, JPEG, GIF, PNG, BMP, non-DRM AAC, MP3, MIDI, OGG, WAV, MP4, VP8. |
| Documentation | Quick Start Guide (included in box); Kindle Fire User's Guide (pre-installed on device). Additional information available online. |
| Warranty and Service | 1-year limited warranty and service included. Optional 2-year Extended Warranty available for U.S. customers sold separately. Use of Kindle is subject to the terms found here. |
| Included in the Box | Kindle Fire device, U.S. power adapter (supports 100-240V), and Quick Start Guide. |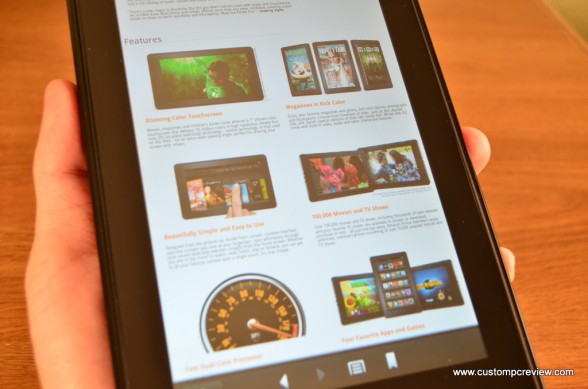 Pretty feature packed for a $200 tablet, but I wouldn't go expecting too much.
Battery Life
I know, it's weird, but I'm going to start with battery life. Tablets are portable/mobile devices and aren't expected to have to be connected to the wall all day which is why I typically consider battery life as the most important aspect when it comes to tablets. While manufacturers can advertise x or y amount of battery life, that doesn't always represent actual battery life in real world testing.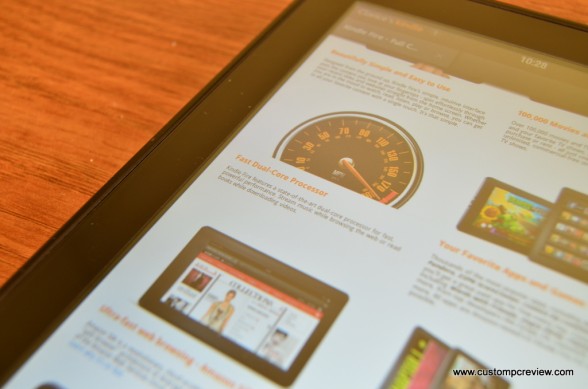 1GHz TI OMAP dual-core processor. Not the fastest processor out there considering 1.2GHz and 1.5GHz processors are quite common these days, but it gets the job done and is still reasonably affordable.
For the Kindle Fire, Amazon has rated the Kindle Fire for 8 hours of continuous reading and 7.5 hours of video playback. In testing, I found this to be a pretty accurate rating. For my typical usage, the battery would last me about a week prior to me having to charge it. (This includes checking e-mail, surfing the web, reading some books, watching some video, etc.) Obviously, your mileage may vary on this one, but I typically use the Kindle Fire around a combined 1-2 hours a day so personally, I get pretty good battery life. I believe this is also attributed to the excellent power saving functions of sleep/standby mode since a night in sleep/standby mode usually drains under 5% battery life.
Interface/OS
Next up is the interface, which behind battery life is probably the most important aspect of a tablet. The Kindle Fire utilizes a heavily modified Android 2.3 Gingerbread OS which means while most of the underlying framework will be Android, the interface has been completely rehauled by Amazon.
One of the things I noticed about this redesigned OS is that Amazon has removed many of the features available to hardcore Android users, but let's face it; there are a greater number of people who favor less options/simplicity over a multitude of options/complexity. Everything can be selected from one home menu, so changing through the various activities on the Fire is fast and easy. The scrolling is fast and the device reacts very well to the touch. The keyboard works very well and I find myself rarely ever having to retype words.
"Ultra-fast web browsing – Amazon Silk"
One of the most touted features on the Kindle Fire is the "Silk" web browser, which uses the power of the Amazon cloud to boost web page loading times. The way it does so is by caching web pages using its vast server resources in effect allowing you to utilize the power of the Amazon cloud. In theory it should work great, but I didn't notice much of an improvement when loading web pages when compared to other tablets such as the Blackberry Playbook or the iPad 2. Browsing experience; however, is excellent. Tabbed browsing, most visited sites, Flash support, and many other features available to modern browsers are all available making it very comparable to other browsers out there such as Safari or the standard Android Browser.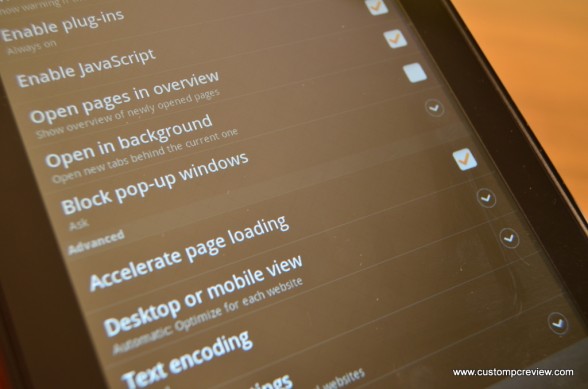 Silk browser options page.
Additionally, one of the biggest worries I had with the Kindle Fire was Amazon's decision to include only 512MB of memory; however, during general web browsing I had no issues with any performance slowdowns, etc. That being said, when loading very heavy flash sites, I did notice some performance issues, so that's definitely something to consider if you're planning to play Flash games all day.
Physical Appearance / Features
During testing one of the biggest features I found with the Kindle Fire was its size. At 7″, the tablet is definitely not the largest one on the market, but it's of a size compact enough so that you can easily carry it with you in a briefcase or a bag of any sort. Additionally, it's also much lighter (14.6 ounces or 413 grams) and easier to palm in your hand – something not possible with larger tablets such as the iPad 2 or the ASUS Transformer.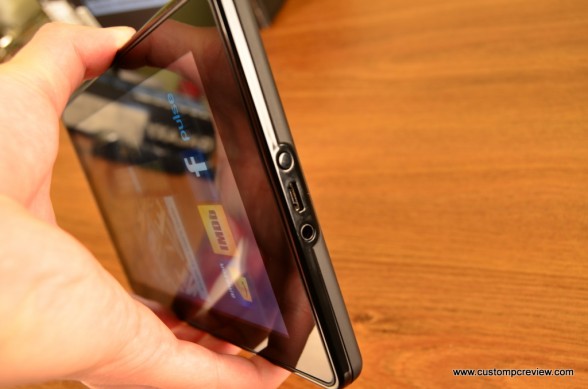 On the bottom of the unit, you get a power button, a usb port and a 3.5mm headphone out.
The Kindle Fire also features an 1024×600 IPS display protected under a nice strong layer of Gorilla glass. I found through a couple *accidental* 3 or so feet drops of the device that the Gorilla glass holds up very well and is extremely resistant to scratches which is a huge plus in my book.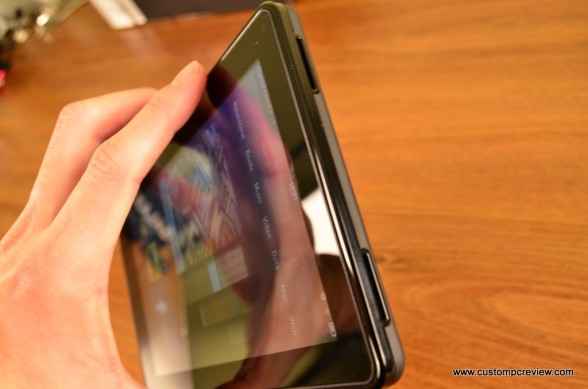 At the top of the unit, you get 2 speakers which kinda sucks if you plan on using the tablet in landscape mode. Sorry about the terribad picture. =/
Performance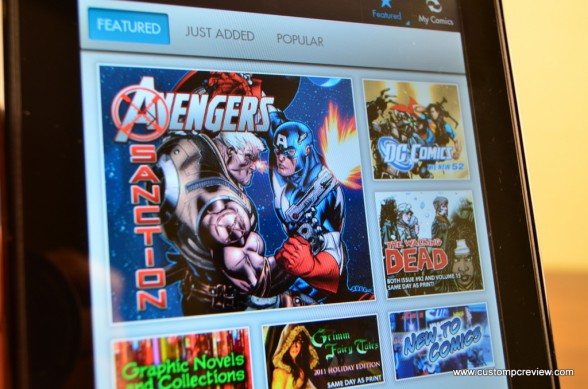 Books? These are the only books I read…
When one thinks of the word "Kindle", the first thing that comes to mind is to read huge amounts of books all on one device. With the Kindle Fire, that's still true. The Kindle Fire includes the Kindle app which makes reading books very similar to all other Kindles. As usual, navigation was simple – just one touch or swipe will take you to the previous or next page. I also really liked the option of being able to search for keywords within the book. This made looking up information in the book a breeze. (Very useful for students!) You also have the ability to customize the book's font sizes, font styles, line spacing, color mode, etc. to your own preferences which is pretty neat especially for those of you Times New Roman haters out there. =D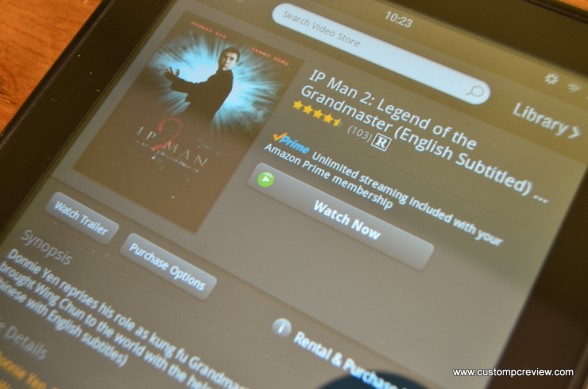 Included with an Amazon Prime membership is access to Amazon's extensive streaming video library… so extensive you even get foreign titles!
However, unlike every other Kindle, the Kindle Fire is much more than just a reading device; there are hundreds of thousands of movies and television shows to watch, and it also works as a music player too. Though I do wish that the speakers didn't just come from one side of the tablet, the sound is good enough and clear enough. Just don't go in there expecting too much. Video quality was great as well and although most of my testing was conducted through Amazon's video streaming service, the picture quality was still very clean and rich in color – most possibly attributed to the Kindle Fire's high quality IPS display.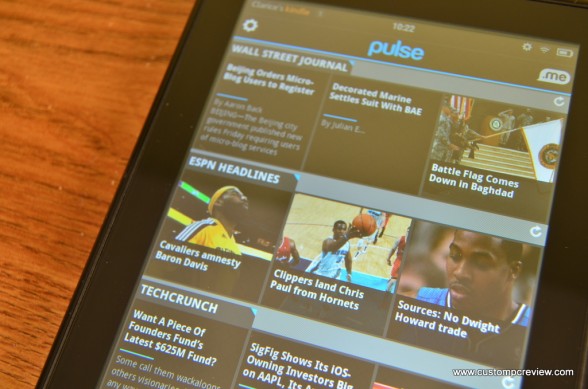 No Dwight Howard trade? CP3 going to the Clippers?!?! Yeah, I know this is an old picture. =P
As far as music goes, I didn't have much experience on the device since there's a device called the iPhone, the iPod, the mp3 player, etc. that can take care of those duties. I didn't really find a need to drag around a 7″ tablet just to listen to music, but if that suits your fancy, the Kindle Fire does include a music app for you to use. Your Amazon account is also automatically connected to the Kindle Fire, so any music purchased through Amazon will be available via the cloud.  Speaking of the cloud, you also get up to 5GB of free storage, which is very useful for storing files, pictures, etc. especially since the Kindle Fire only comes with8GB of internal memory (6GB usable).  Do note that music files, video files, etc. that are streamed from the cloud do not require internal memory.
Conclusion
Overall, the Kindle Fire is an excellent tablet – one of the better ones out there right along with the Apple iPad 2. It does not have as many features as the iPad; however, in my opinion these were never products that were meant to compete against each other.
That being said, I feel that the price of $199 makes this tablet well worth buying. There are thousands of books to read, movies to stream, and apps to use. The interface and web browser are both fast and user-friendly as well.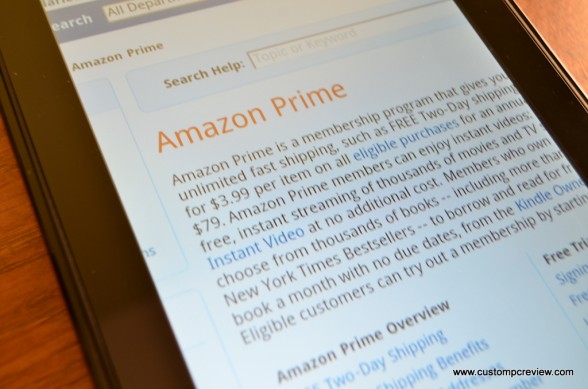 The only major problem I can imagine with this product is the fact that users can only fully reap the benefits of the Kindle Fire if they own a $79 a year Amazon Prime account. A huge part of my Kindle Fire experience involves the use of the Amazon cloud (streaming tv shows and movies), and having a Prime account is central to that. The good news is that you do get access to other Prime features such as free 2 day shipping to items sold or fulfilled by Amazon.com when you sign up for Amazon Prime.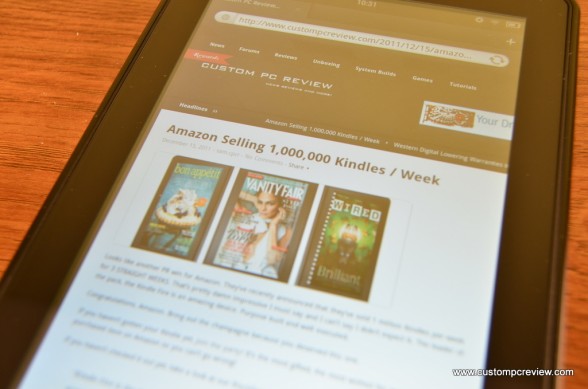 Amazon is selling millions of these. Isn't it time you got in on the action?
Bottom Line
If you've got an Amazon Prime account (or are willing to get one) the Kindle Fire is the tablet to get.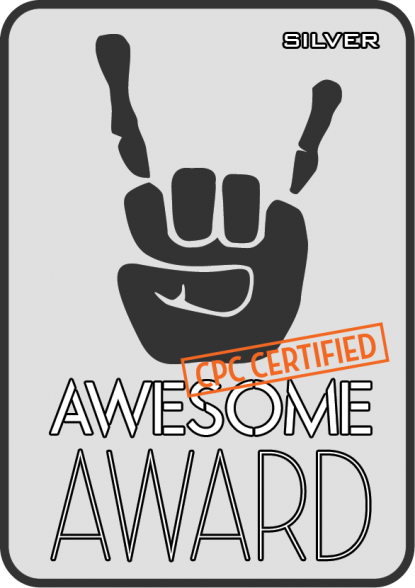 The Amazon Kindle Fire is currently available at Amazon.