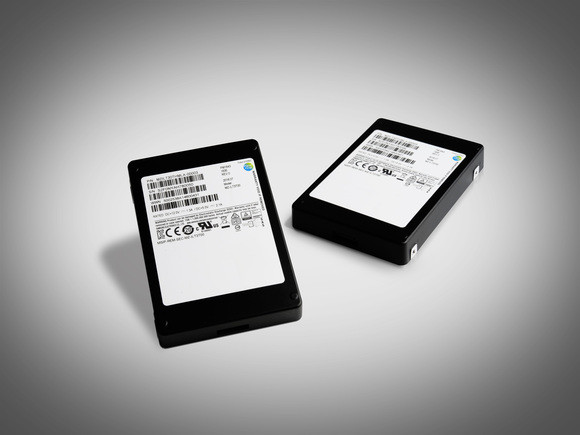 At Flash Memory Summit, Samsung recently unveiled a new 32TB 2.5″ SAS SSD making it the world's biggest in the 2.5″ form factor. Although Seagate also recently introduced their own massive 60TB SSD at the show, Seagate's solution utilizes the SFF 3.5″ form factor which is significantly larger than Samsung's drive.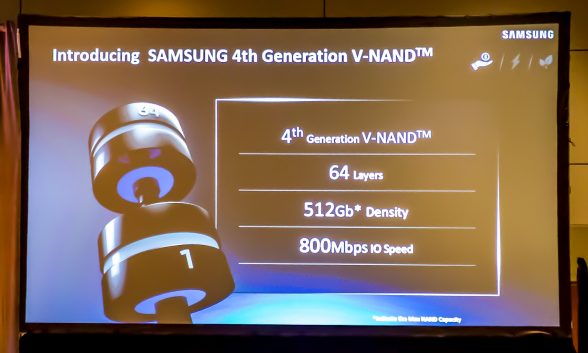 In order to achieve such capacities, Samsung is leveraging their all new 4th Generation 3D V-NAND which now features 64-layers, a whopping 30% increase in cell density over their previous 3rd Generation 48-layer 3D V-NAND. Samsung's new 64-layer product utilizes 3-bit per cell (TLC) technology to achieve 512Gb per die and up to 800Mbps throughput.
Further details about Samsung's new drive is unavailable at this time, but it's an enterprise read optimized drive from Samsung, so you can probably make your own guesses. Samsung also expects to unveil SSDs with up to 100TB of storage by 2020 thanks to continuing improvements in their 3D V-NAND.
Source: Samsung
Image Source: TheSSDReview