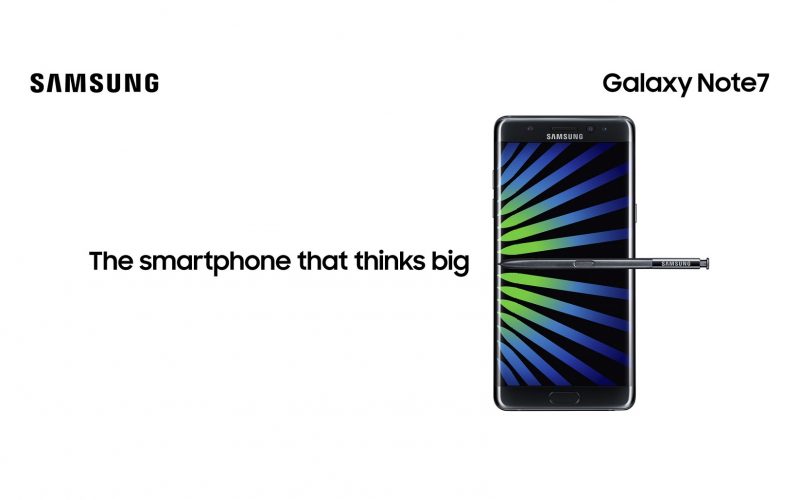 After spending less than two months on the market, Samsung has decided to cut their losses on the Galaxy Note 7. According to a recent filing with South Korean regulators, Samsung will permanently discontinue the phone due to a number of recent incidents where "safe" recalled smartphones continued to overheat and catch on fire.
"Taking our customer's safety as our highest priority, we have decided to halt sales and production of the Galaxy Note 7"
This comes just a day after Samsung stopped global sales and exchanges on the Note 7 and put a temporary stop on production in order to investigate the cause of the overheating phones. It seems like this move is now permanent. The cause of these issues is still unconfirmed at this time.
Analysts believe the early discontinuation of the Note 7 could cost Samsung up to $17 Billion in addition to the loss of reputation and customer distrust this massive failure will cause for future Samsung products. Furthermore, Samsung's stock dropped a massive 8% on Tuesday, wiping out nearly $20 Billion from Samsung Electronics Co's market cap. Samsung is now reportedly looking to their existing models such as the Galaxy S7 Edge to drive sales for the holiday season and rumors are abound that Samsung will push forward the release of the Galaxy S8 to make up for the Galaxy Note 7's failure.
Samsung competitors however are now expecting a wonderful 4th quarter with Apple in particular expected to gain the most from Samsung's misfortunes. According to analysts, Apple is now expected to sell an additional 14-15 million iPhones which would equate to ~7% increase in sales. Google and LG are also expected to benefit as Google's Pixel and Pixel XL smartphones along with LG's V20 smartphone are both expected to launch later this month.
Source: Reuters