A sneak peak at a couple new cases from BitFenix were posted over at TechPowerUp. The still unnamed, unpriced, and not officially introduced cases were showcased over at the IT Partners event in France. Both cases are pictured from the outside only.
The first case looks like your standard mid tower with a front bay cover. It's got the typical sleek BitFenix design with the large bird logo at the bottom. Apparently the door can be opened in both directions which is quite neat, but I know a lot of you guys aren't big fans of front doors. You also have the USB 3.0 and headphone/mic ports sticking out the top which, in my opinion, is an awesome design choice by BitFenix. Don't know why more companies aren't doing that.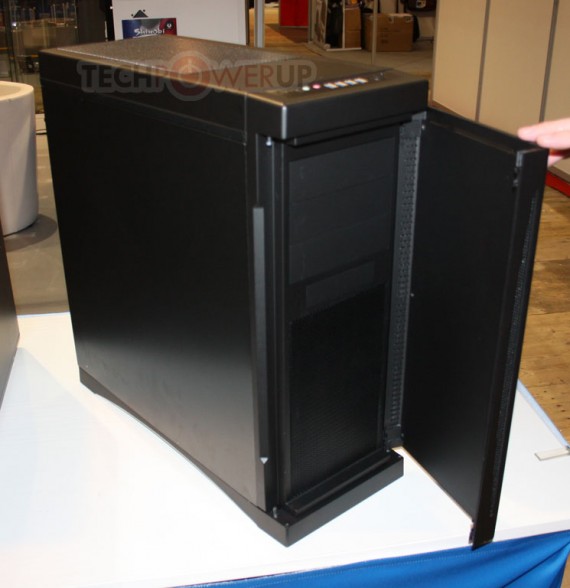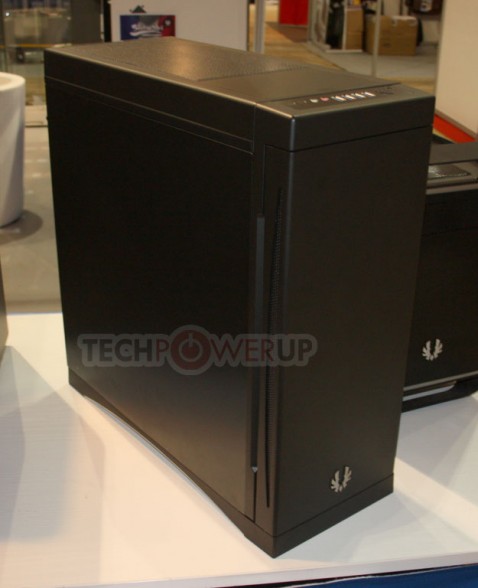 The second case is much more interesting than the first. According to TechPowerUp, it's a mini-ITX case that can "accommodate long graphics cards and large CPU coolers", which should be great for gamers who frequent LAN parties or just friend's houses I guess.  The look is hard to describe, but personally I think it looks like a baby Mac Pro with a new coat and a BitFenix logo.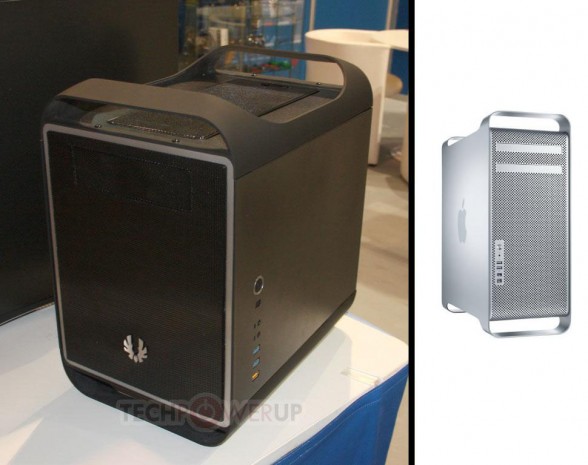 Source: TechPowerUp