Well, it seems like the latest victim to fall prey to hacking is none other than the Nvidia forums who sent out  an e-mail this morning notifying members that they've been hacked. Among the information compromised are usernames, e-mail addresses, hashed passwords, and the public "about me" profiles.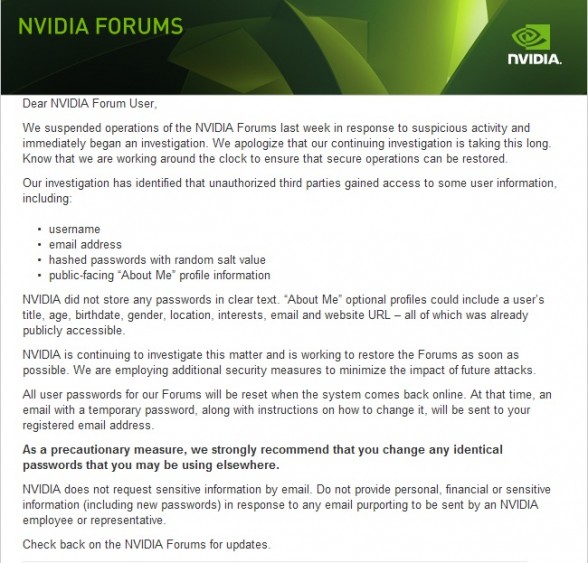 Fortunately, the hacked user passwords are hashed, so the chances of someone actually spending the time and resources to crack each individual password will be slim, but I'd be sure to change all passwords anyway just as a precaution. Those of you who can't remember their passwords after changing passwords so much from all the hacking going on lately, be sure to check out LastPass. It's a lifesaver!
Is it just me or is the hacking becoming more and more common these days? Leave a comment below. Be sure to check out our forums if you're bored waiting for Nvidia forums to return.