Nvidia has been quite busy announcing their flagship Kepler cards, the GTX 680 and GTX 690, but for most of us a $500+ graphics card isn't an option.
While Nvidia is still remaining silent on any future Kepler graphics cards, a leaked image of the MSI GeForce GTX 670 box has surfaced from Malaysian IT retailer, Cycom. According to the box, the GTX 670 will come with DirectX 11, 2GB DDR5, and will include support for Display Port.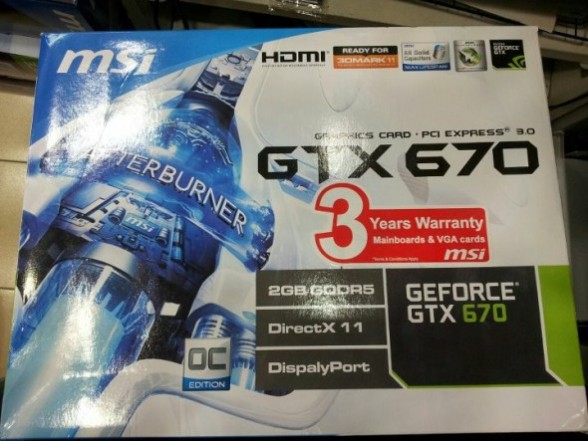 Also leaked is a spec/price sheet which shows the MSI GeForce GTX 670 with a 256-bit memory interface and a price of RM 1,380, which is about $455 USD. Unfortunately, this isn't the price we were expecting for the GTX 670, but hopefully prices will be different when the GTX 670 is finally introduced stateside.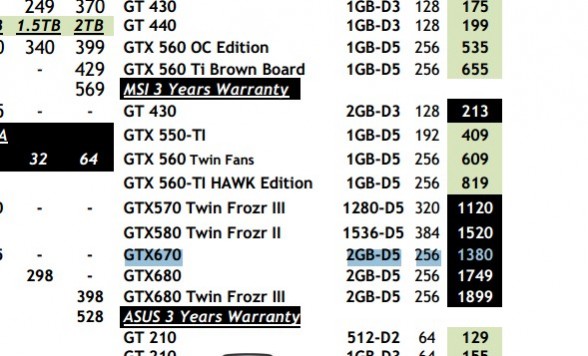 Source: Lowyat