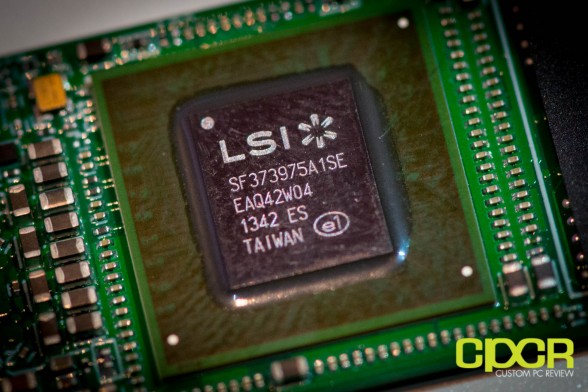 Ever since LSI SandForce (now Seagate) first announced their highly anticipated SF3700 controller late last year, we've never really received a definitive answer on when SSDs using the upcoming controller would be shipping… until now. In a recent interview at FMS with Kent Smith, Sr. Director of Product Management Flash Components Division at LSI, we were told that SSDs with the SF3700 are expected to ship by the end of the year.
In our discussions with SandForce, their message  appears to be similar to the message we received at Computex earlier this year. SandForce is touting not only 100% read/write performance, but also mixed workload performance – an area of performance that we're unfortunately guilty of not having taken a very close look at just yet. SandForce claims that while competing drives are capable of fast performance when the workload is either all reads or all writes, performance plummets when the workload is mixed – a problem that SandForce powered SSDs won't suffer from.
Aside from that, SandForce didn't make any additional announcements at FMS, but they did showcase a full array of not only reference, but partner SSD designs in various form factors such as M.2 (PCIe/SATA), HHHL, and 2.5″ (SATA/SF-8639). More information as it becomes available.