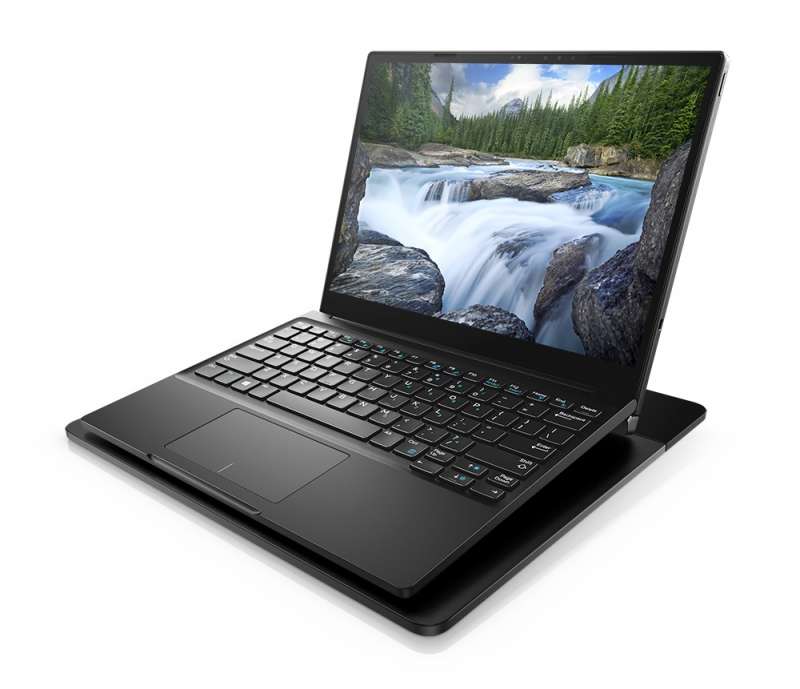 Love 'em or hate 'em, Dell has without a doubt become one of the most innovative laptop makers in the market. Its latest move is a refresh of its entire Latitude line of business-centric laptops with the new Latitude 7000-series leading the way.
https://www.youtube.com/watch?v=t45uNWUhz0k
The newest 12″ 2-in-1 in the Latitude series is the Dell Latitude 7285. Internally, it can be configured with up to an Intel Core i7-7Y75 mobile CPU, 16GB of ram, and 256GB of SSD storage. It's also a 2-in-1 which allows it to easily shift from tablet to laptop mode.
So far, it sounds pretty normal, but the most interesting part about the Latidude 7285 is that it's also capable of wireless charging using the WiTricity magnetic resonance technology powered wireless charging keyboard accessory. In order for the system to work, simply dock the notebook on the keyboard and place the keyboard onto its corresponding charging mat accessory. Besides providing wireless charging, the keyboard also features a 22Wh internal battery which can help extend the overall battery life of the notebook.
In parallel with the launch of the Latitude 7280, Dell is also launching two new convertibles, the 12-inch Latitude 5289 and the 13-inch Latitude 7389, both of which are designed to be ultra-portable with long battery life. Both can also be configured with up to an Intel Core i7-7600U CPU, 16GB of memory, and a 128GB SSD.
The Dell Latitude 7285 starts at $1,199.99 while the Dell Latitude 5289 starts at $899.99. Pricing for the Dell Latitude 7389 will be available in August. If you want the wireless charging capability for the Latitude 7285, you'll need to fork over an additional $379.99 for the keyboard and $199.99 for the charging mat. You can also purchase both together for $549.99, a discount of $30.