CES 2017: FLIR Introduces ONE, ONE Pro, Duo, Duo R, C3 Compact Thermal Cameras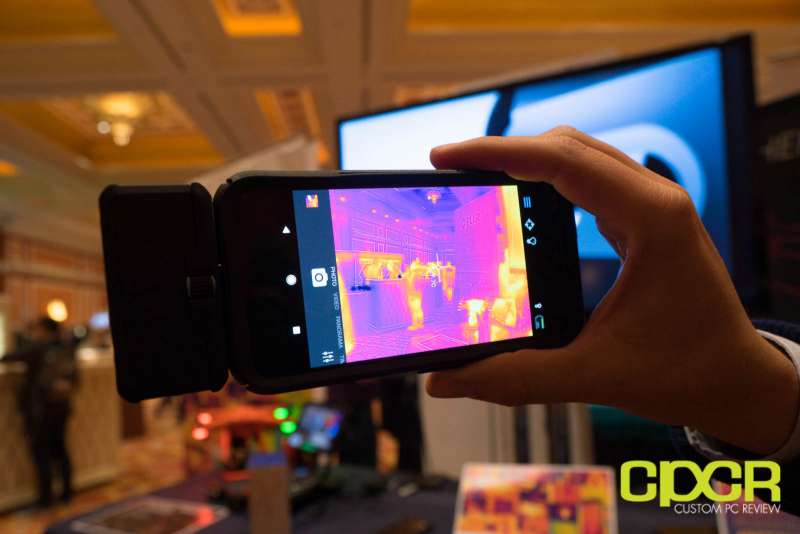 At CES 2017, FLIR launched a new lineup of consumer friendly thermal cameras designed for the consumer market.
FLIR ONE, FLIR ONE Pro
The first two thermal cameras are from FLIR's popular ONE lineup which offers thermal imaging at consumer friendly pricepoints. For CES, FLIR unveiled an updated third generation FLIR ONE along with the FLIR ONE Pro. The third generation FLIR ONE builds on the second generation FLIR ONE by now featuring an adjustable height USB-C connector which will allow use of the FLIR ONE even with thick and bulky cases. The new FLIR ONE with its USB-C connector is also more future proof than ever as smartphones begin their transition to the new connector type.
In addition to the FLIR ONE, FLIR is also announcing the FLIR ONE Pro, which is designed for professional users. Physically similar and containing all the new features of the FLIR ONE, the FLIR ONE Pro will feature MSX thermal imaging and VividIR image processing. The FLIR ONE Pro also features multiple spot temperature meters, one touch reporting, and integration with FLIR's Tools app for more in-depth analysis. More information about the FLIR ONE Pro can be found at FLIR's website here.
The updated FLIR ONE and FLIR ONE Pro will be available in 1H2017. The new FLIR ONE will be priced at $199.99 and the FLIR ONE Pro will be priced at $399.99.
FLIR Duo, FLIR Duo R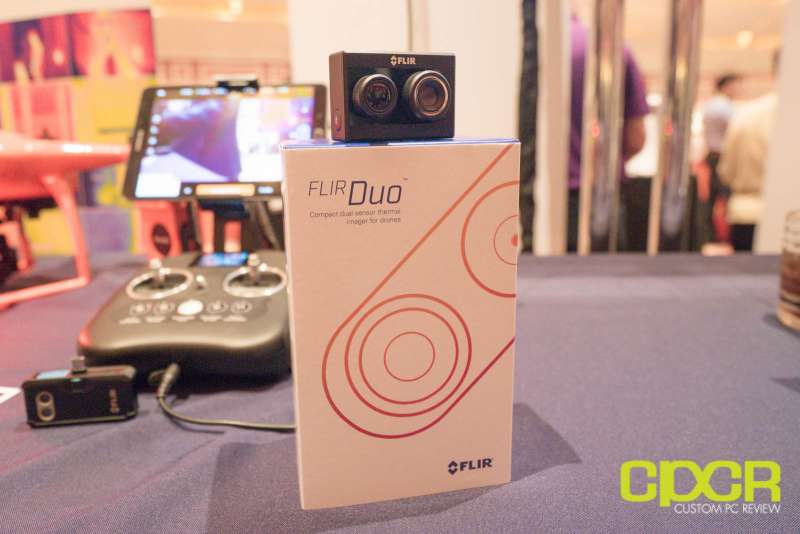 Along with the new FLIR ONE thermal cameras, FLIR is also announcing the FLIR Duo and FLIR Duo R designed for thermal imaging on drones.
As its name implies the FLIR Duo features FLIR's Lepton thermal camera core, a HD 1080p camera, and FLIR's MSX thermal imaging technology. This allows the FLIR Duo to switch between high quality 1080p video and a thermal imaging video while the drone is in flight. For those who need temperature measurements, FLIR will also launch the FLIR Duo R which will add temperature measurement functionality.
The FLIR Duo and FLIR Duo R is available today for $999.99 and $1,299.99 respectively. More information about the FLIR Duo and Duo R can be found on FLIR's website here.
FLIR C3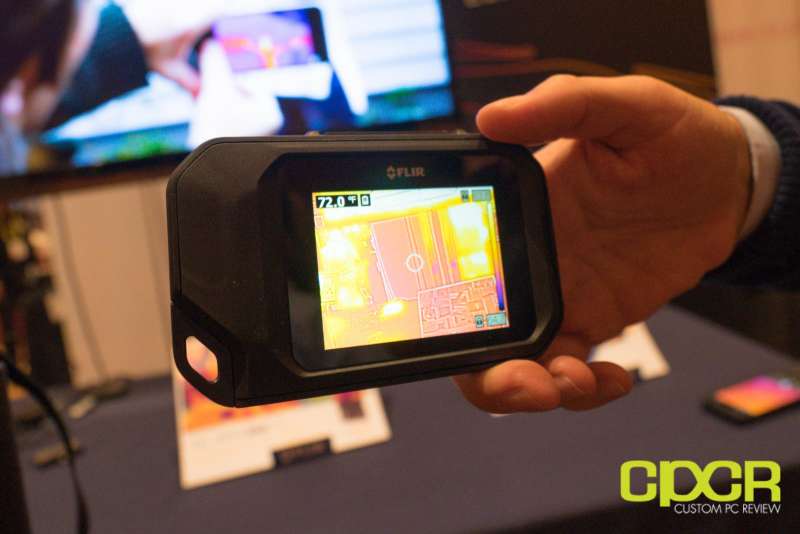 Finally for those still living in the dark ages without a smartphone, FLIR is also launching the FLIR C3 which is a thermal imaging camera designed for home and small business users. The FLIR C3 utilizes the same technology as the FLIR ONE, except will come with an attached screen. Transferring images to a PC can be done using the onboard Wi-Fi or via a USB connection.
The FLIR C3 will launch 1Q2017 for $699.99.