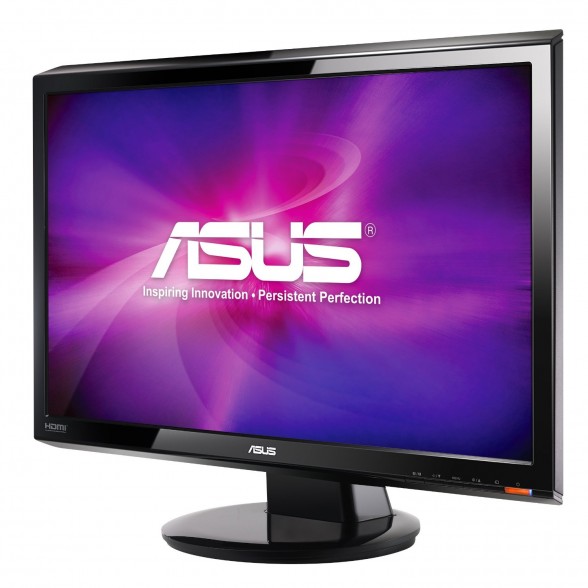 Think your 2560 x 1600 panel is badass? Think again.
ASUS has lifted the curtain off of its new PQ321 4K gaming monitor. This 31.5 inch colossus will sport a resolution of 3840 x 2160p, a whopping four times the resolution of your traditional 1080p display.
The special sauce to the PQ321 is the new Indium Gallium Zinc Oxide (IGZO) technology, which allows ASUS to pack much smaller transistors into the panels to achieve the 4K resolution. In addition to its ultra high resolution, the PQ321 will also have a viewing angle of 176 degrees, a response time of 8ms, and a brightness of 350cd/m². At its thickest point, the PQ321 measures in at 350mm, making it the thinnest 4K monitor to date. Its stand is also detachable, so users can mount it on a wall using its standard VESA mount.
In-terms of connectivity, the PQ321 will have just a DisplayPort as it's the only interface capable of handling the immense throughput required for 4K. The US version will come with 2 HDMI ports for Picture-by-Picture support. There will also be 2W stereo speakers built right into the bezel.
No word on the pricing or availability just yet, but ASUS plans on demo-ing the PQ321 at Computex. They're also hinting at the possibility of a 39″ version of the PQ321.
Source: Tom's Hardware