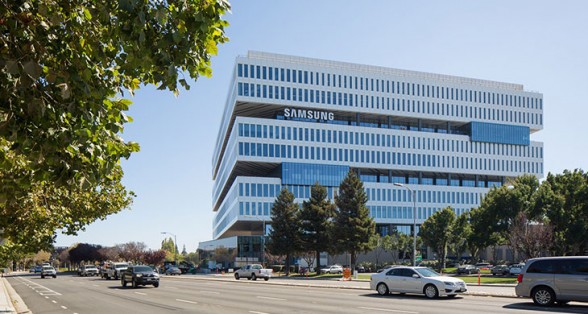 Good news for AMD fans as a recent report from Electronic Times revealed that Samsung has secured AMD as a foundry customer for their upcoming chips. It's expected that Samsung will begin production of AMD's upcoming "Greenland" GPU on their new Gen 2 14nm FinFET Low Power Plus process beginning next year.  To alleviate supply issues, AMD will also manufacture their "Greenland" GPU at longtime manufacturing partner, Global Foundries, beginning 2Q2016 as Samsung and Global Foundries have a common license for 14nm FinFET LPP chip production. Samsung/Global Foundries Gen 2 14nm FinFET LPP process is expected to offer twice the efficiency per watt as AMD's current GPUs produced on TSMC's 28nm process.
In addition to AMD shifting GPU production to Samsung/Global Foundries, AMD is also expected to shift production of their upcoming "Zen" CPU to Samsung/Global Foundries 14nm FinFET LPP as well. It was previously rumored that AMD would manufacture their upcoming CPU with TSMC's 16nm FinFET process, but it appears that they are shifting production to Samsung/Global Foundries as well. AMD CPUs have fared poorly against their competitor Intel for the past few years as Intel has made the shift to their own 14nm FinFET process while AMD has been stuck at 28nm/32nm for quite some time.
With a new manufacturing process spinning up, things are looking up for AMD as one of the biggest issues with today's AMD chips (both CPU and GPU) is bad power efficiency. The first AMD products produced using 14nm FinFET LPP is expected to arrive 3Q2016.
Source: Electronic Times