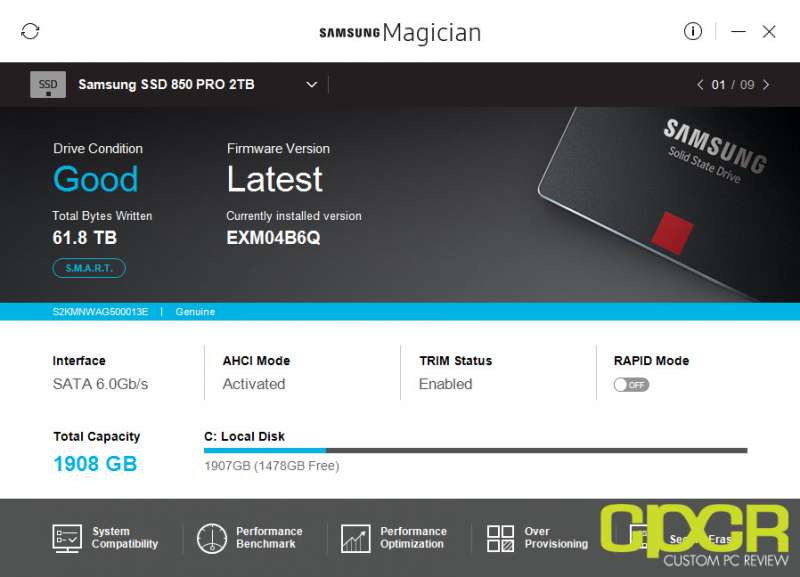 Samsung's Magician software has long been the gold standard in consumer SSD software suites and over the years have gone through several revisions. The latest revision is Samsung Magician 5.1 which provides customers with a completely re-hauled user interface and adds some new features designed for better operation with newer operating systems.
If you're on the fence about downloading the new version, or are considering whether to install the software or not, today we'll be doing a quick overview of Samsung Magician 5.1 to help you make that decision.
Samsung Magician 5.1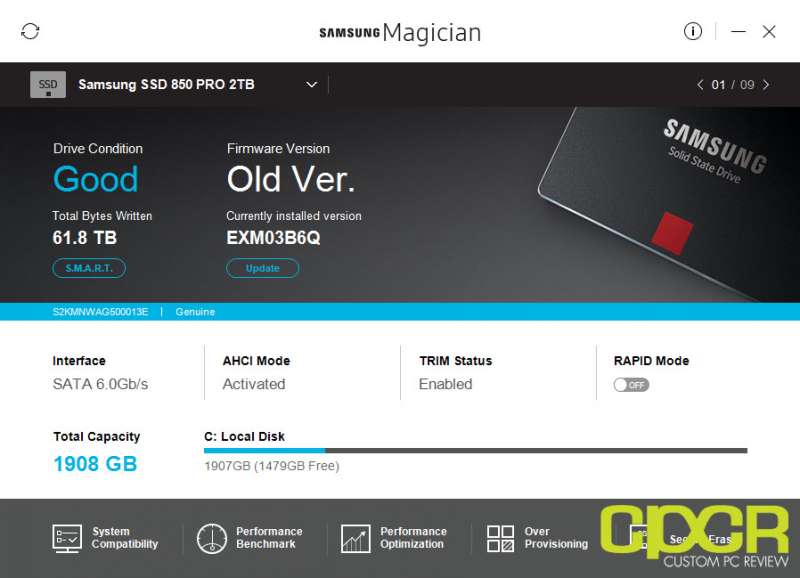 The new Samsung Magician interface has changed quite a bit over its version 4.0 predecessor. The interface is cleaner than before and all of the major information about the drive is now shown right on the front page. This includes drive condition, bytes written, firmware version information, the interface connected, AHCI mode status, TRIM status and RAPID mode status.
The new update also brings notifications for firmware updates right into the main page rather than having to go through a menu. Firmware updates are painless and completed right over the internet, even for boot drives.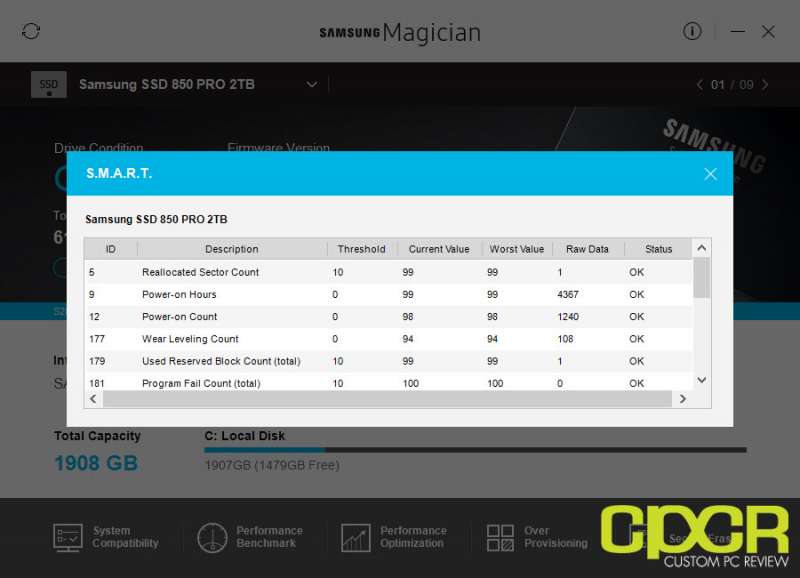 More advanced users have access to S.M.A.R.T. (Self-Monitoring, Analysis and Reporting Technology) information pulled from the drive which provides more in-depth information about the drive's health and the raw information about the drive.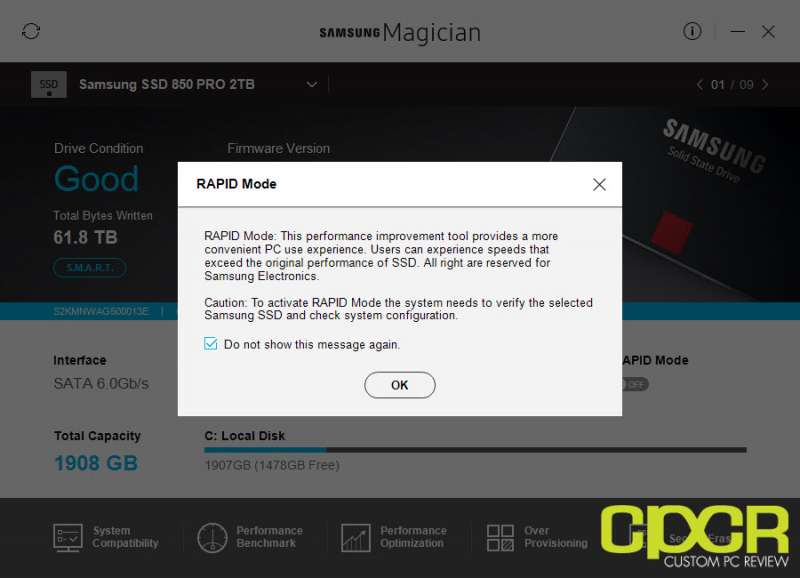 Of course, also included is RAPID mode for supported SSDs. RAPID mode allows the use of up to 1GB of RAM to help improve SSD performance by caching data on ultrafast system memory. Enabling RAPID mode is now done right through the main screen, which makes it much more convenient although no new improvements to RAPID mode have been introduced with the latest version of Samsung Magician.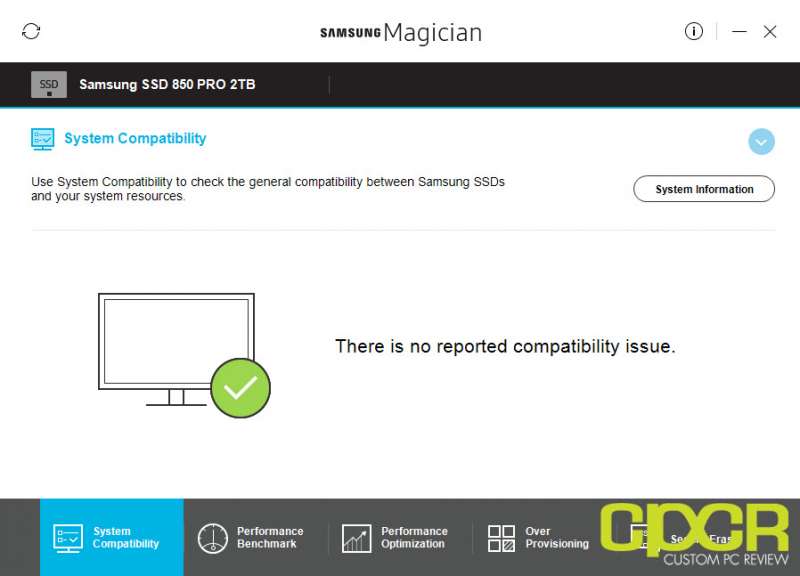 Moving onto the tabs, the first is System Compatibility. This is a new feature which simply checks the system for any sort of compatibility issue that may prevent the SSD from reaching its maximum potential.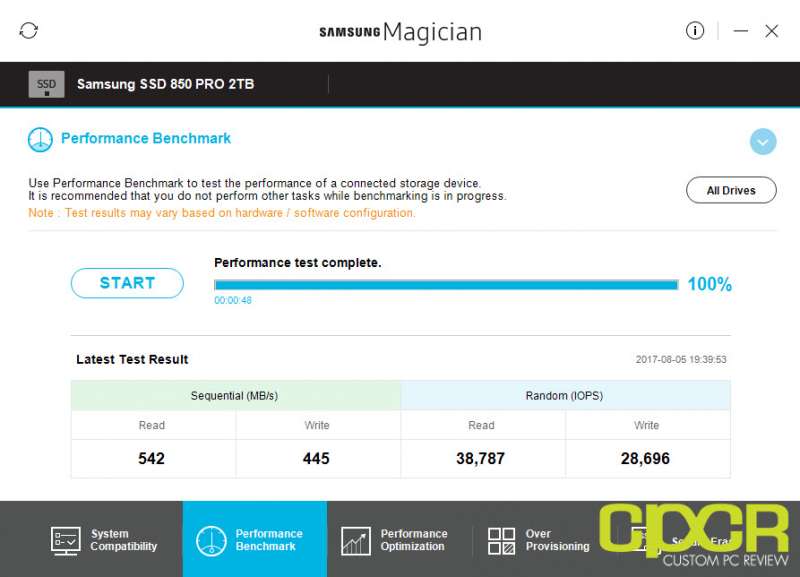 Moving on, the next tab is Performance Benchmark. This is a feature that's been included in Samsung Magician for a very long time and simply allows a quick and dirty performance benchmark run. The benchmark here reports read and write speeds in both sequential testing and 4K testing.
Interestingly, Performance Optimization is now offloaded to Windows built-in drive optimization software and OS optimization profiles no longer exist. This is a big vote of confidence from Samsung in regards to Windows 10's ability to optimize itself for the best performance.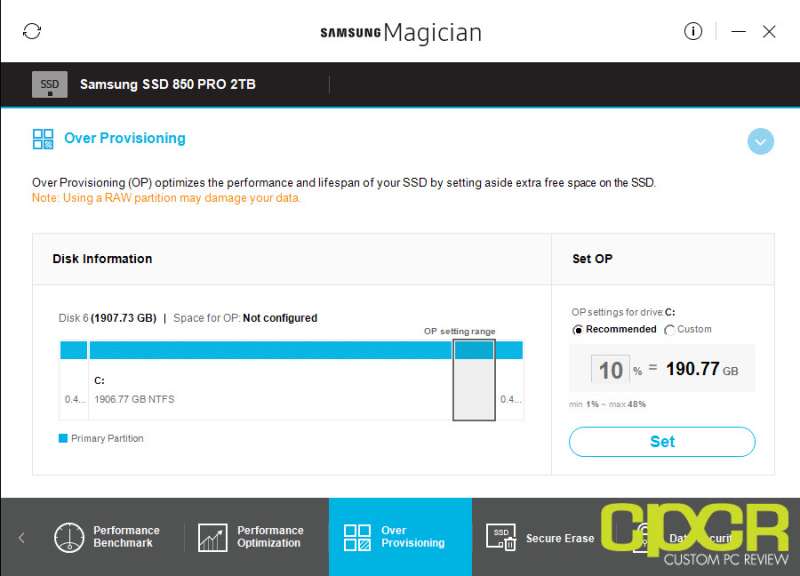 OP, or Over Provisioning, is a feature carried over from previous Samsung Magician versions. This allows users to set aside additional drive space to improve performance with sustained writes. Samsung now allows an additional 1% to a maximum of 48% to be used as OP space.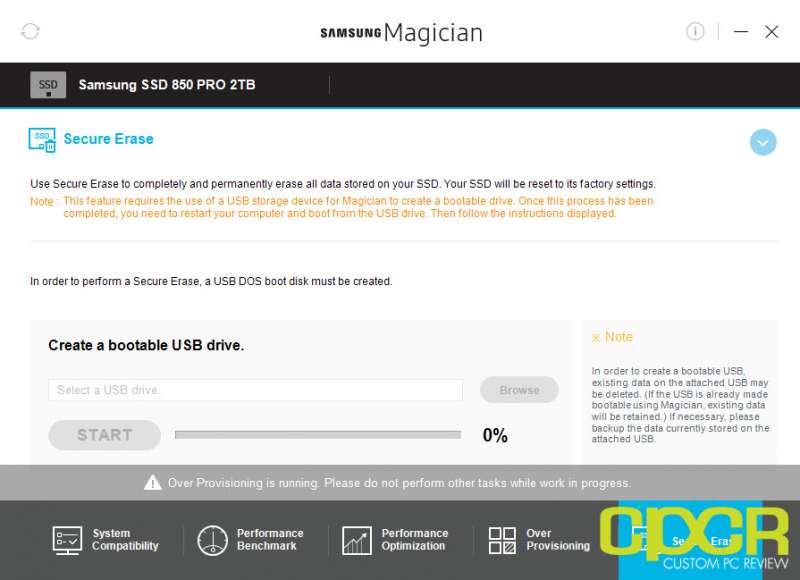 One of the benefits of SSDs is that they can quickly and securely be wiped using a process called Secure Erase. Samsung allows users to create a boot drive specifically for initiating the secure erase functionality when all data on the drive needs to be completely destroyed.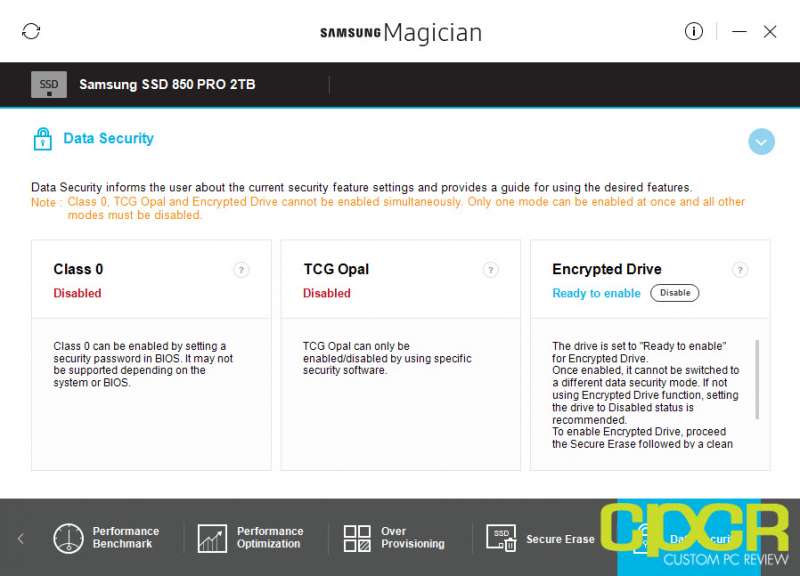 As most Samsung SATA SSDs support data encryption, there's also a Data Security tab for setting up drive encryption.