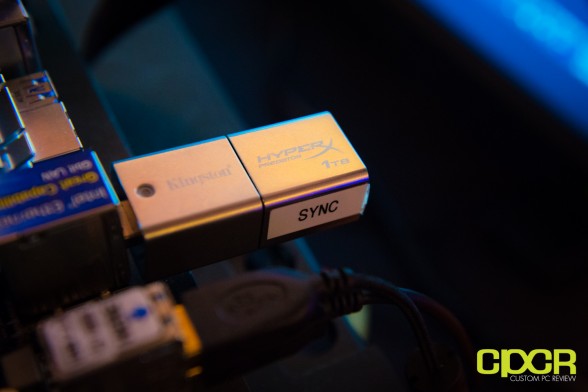 Yes, they finally did it!
What you see above is one of only two working samples of the Kingston HyperX Predator 1TB USB 3.0 flash drive in existence. As you'd expect from the name, this USB 3.0 flash drive contains a whopping 1TB of flash storage making the drive possibly the largest flash drive ever built.
Of course, having this much capacity also means that you'll want to be transferring data faster than USB 2.0's 35 MB/s, so Kingston has also included support for USB 3.0, giving the HyperX Predator 1TB maximum transfer speeds of up to 240 MB/s reads and 160 MB/s writes. To enhance aesthetics and improve durability, Kingston has also built the casing for the HyperX Predator out of Zinc alloy to provide excellent shock resistance as well so you don't drop the drive and lose a whole terabyte of your precious documents.
Availability on the HyperX Predator 1TB is still unavailable at this time, but Kingston is already showing off working samples of the unit, so it shouldn't be long now. Pricing is currently also unavailable at the time, but the HyperX Predator 512GB is currently already available through Amazon for a cool $855.79, and according to representatives at Kingston, pricing on the HyperX Predator 1TB should come in at around double that of the HyperX Predator 512GB, so expect it to come in at around $1,600 or so.
Those who can live with a paltry 32GB or 64GB flash drive (AKA can't afford the $850+ for a HyperX Predator), but like the design of the HyperX Predator can pick up the DataTraveler Ultimate G3 instead, which features the same Zinc alloy design and is currently available through Amazon for $42.99 for 32GB and $77.99 for 64GB.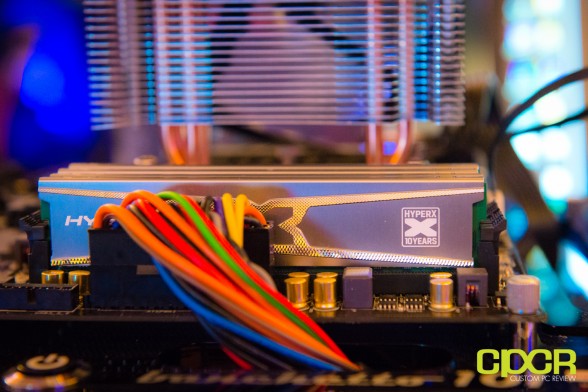 In addition to the HyperX Predator 1TB, Kingston also showed off some sweet new HyperX 10 year anniversary memory modules. These new low profile DDR3 memory modules come in kits from 4GB to 32GB, frequencies from 1600MHz to 2400MHz and voltages from 1.35v to 1.65v. Spec and look wise, I think they're pretty much just HyperX Genesis modules except with a new limited edition heatsink.
The Kingston HyperX 10 Year Anniversary Series kits are currently already available for purchase at this time. Pricing on the 2x8GB 1600MHz 1.35v kit is around $116.91.
http://www.youtube.com/watch?v=o0H8CTLgsH4