NZXT HUE Review: One Size Fits All RGB LED Case Lighting
One Size Fits All RGB LED Case Lighting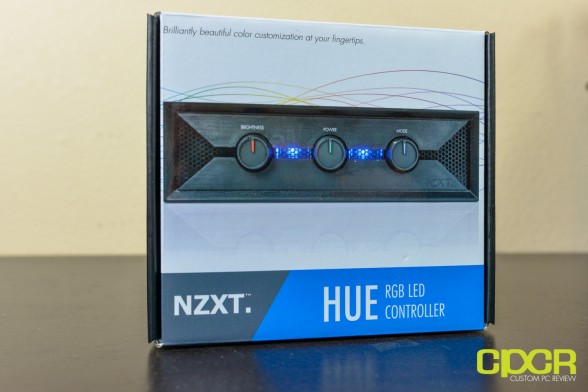 Since 2004, NZXT has been bringing all kinds of unique and innovative case accessories, cases, and CPU coolers to the enthusiast/gamer markets. One such case accessory of course is case lighting, which is probably one of the easiest ways to give your windowed case a brand new look.
This is why today, we're going to be taking a look at NZXT's latest case lighting kit, the NZXT HUE. The HUE, unlike most LED lighting kits on the market, is a fully customizable RGB (Red Green Blue) LED light strip. Because the HUE uses LEDs to produce lighting, it allows the HUE run cool and be very power efficient while still being able to pump out a lot of light. Additionally, since it uses RGB LEDs, it's also capable of producing an infinite number of color options.
For those who want additional lighting options, the NZXT HUE is also capable of allowing users to select varying levels of brightness, flashing modes, color changing modes,and more. Does it perform as advertised? Let's find out!
Specifications