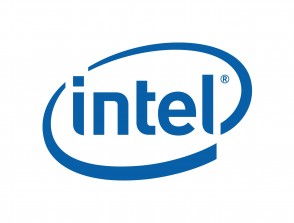 Several weeks ago, an Intel presentation slide was leaked detailing Intel's upcoming chipset roadmap. The roadmap revealed a previously unknown Z390 chipset, which is a consumer enthusiast chipset coming in the 2H2018.
At the time, little additional details of the upcoming chipset was revealed however, according to a recent forum post on Notebook Review by a representative for system integrator, Eurocom, it appears that the Z390 chipset will support 8-core/16-thread CPUs that Intel may be releasing to accompany the new chipset. If this rumor is accurate, this will be the first time Intel's mainstream platform will have 8-core/16-thread processors.

While this information hasn't officially been confirmed by Intel, it does make quite a bit of sense. After years of being the uncontested leader in the mid-range and high end processor market, Intel is facing fresh competition against rival AMD which currently offer competitive 8-core/16-thread processors in its latest mainstream Ryzen desktop lineup.
Whereas Intel had previously been able to dominate the CPU landscape with superior IPC performance and manufacturing capability rather than high core counts, Intel is quickly losing that advantage as it faces unprecedented difficulty transitioning to manufacturing processes beyond 14nm FinFET. As a result, Intel is increasing core counts on its mainstream lineup to stay competitive with the first 6-core/12-thread CPUs coming as a part of its Kaby Lake Refresh lineup.
Intel will be releasing the Z370 chipset along with its Kaby Lake refresh processors as early as next month. The Z370 chipset is not expected to support the rumored Intel 8-core/16-thread processors.
Source: Notebook Review via TechPowerUp