Warning
: Undefined array key "width" in
/var/www/vhosts/custompcreview.com/public_html/wp-includes/media.php
on line
1381
Warning
: Undefined array key "width" in
/var/www/vhosts/custompcreview.com/public_html/wp-includes/media.php
on line
1386
Warning
: Undefined array key "height" in
/var/www/vhosts/custompcreview.com/public_html/wp-includes/media.php
on line
1386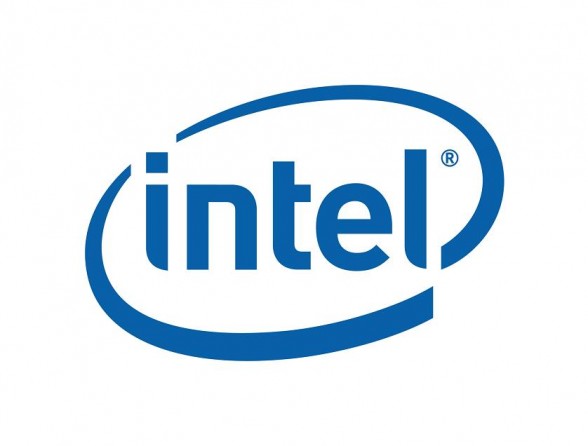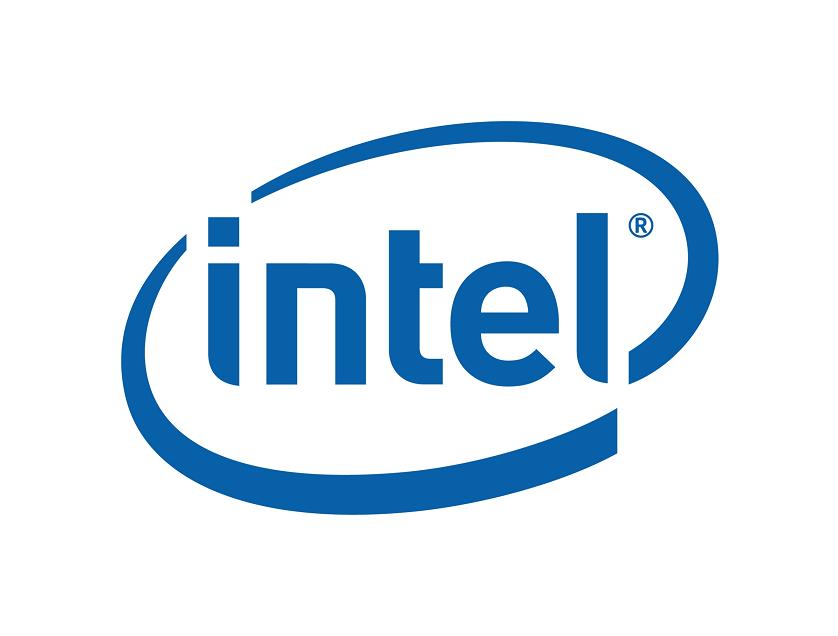 With AMD's Ryzen CPUs launched several months ago, there's currently some major competition in the high end desktop CPU space which Chinese tech publication Benchlife claims may have prompted Intel to push forward the launch of their next generation HEDT platform, codenamed Basin Falls, to the May/June Computex timeframe. This is well ahead of its original Q3 or Q4 launch schedule.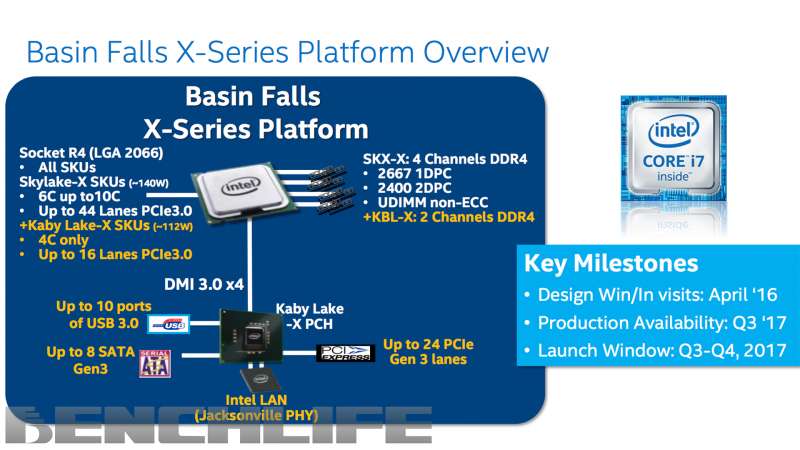 According to the article, Intel is poised to show off its X299 Basin Falls platform at Computex along with its upcoming Skylake-X and Kaby Lake-X CPUs.
Based on a new Socket R4 (LGA 2066), the new X299 platform is a major update to the X99 platform bringing support for up to 24x PCIe Gen 3 lanes on the chipset itself, 10x USB 3.0 ports, 8x SATA Gen 3 ports, and Jacksonville PHY Intel LAN.

Along with the Basin Falls X299 platform, four CPUs are initially expected to launch. There will be a 10-core, 8-core, and a 6-core SKU with quad channel DDR4 support featuring a 140w TDP based on the Skylake-X architecture. Along with these will also be a Kaby Lake-X architecture based 4-core SKU with dual channel DDR4 support and a TDP of 112W.
Computex is expected to be a fairly interesting show this year as both Intel and AMD are now expected to make some big launches. Along with Intel's X299 launch, AMD is anticipated to show off its upcoming X390/X399 platform at the show as well. As with all rumors, take this one with a grain of salt. More to come as Computex inches closer.
Source: Benchlife