Warning
: Undefined array key "width" in
/var/www/vhosts/custompcreview.com/public_html/wp-includes/media.php
on line
1381
Warning
: Undefined array key "width" in
/var/www/vhosts/custompcreview.com/public_html/wp-includes/media.php
on line
1386
Warning
: Undefined array key "height" in
/var/www/vhosts/custompcreview.com/public_html/wp-includes/media.php
on line
1386
Warning
: Undefined array key "width" in
/var/www/vhosts/custompcreview.com/public_html/wp-includes/media.php
on line
1381
Warning
: Undefined array key "width" in
/var/www/vhosts/custompcreview.com/public_html/wp-includes/media.php
on line
1386
Warning
: Undefined array key "height" in
/var/www/vhosts/custompcreview.com/public_html/wp-includes/media.php
on line
1386
Warning
: Undefined array key "width" in
/var/www/vhosts/custompcreview.com/public_html/wp-includes/media.php
on line
1381
Warning
: Undefined array key "width" in
/var/www/vhosts/custompcreview.com/public_html/wp-includes/media.php
on line
1386
Warning
: Undefined array key "height" in
/var/www/vhosts/custompcreview.com/public_html/wp-includes/media.php
on line
1386
Intro
Today we'll be taking a look at the Raptor Gaming LK1 gaming keyboard. This basic, no frills keyboard comes packed with many behind the scenes features at a very low price point.
Unboxing
Video Review
Conclusion
The keyboard's design is the only thing I'm really going to knock this keyboard for. Raptor Gaming for some reason really does like the backslash key – one key that I rarely use. Otherwise, the keyboard itself works very well and does include many features such as water resistance, removable keys, fast mover technology, and anti-ghosting at a very cheap price.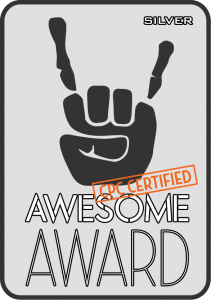 The Raptor Gaming LK1 Gaming Keyboard is currently available on Amazon
The product sample used in this review was provided by the manufacturer.