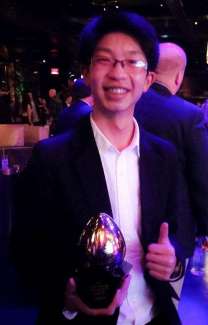 Xiaocheng "Tom" Li, is one of the first members of Custom PC Review's staff, joining the site shortly after it was founded back in 2011.
Tom joined Custom PC Review after responding to a call for news and review writers, and has since become a leading tech journalist specializing in computer peripherals, specifically in gaming mice and mechanical keyboards. As a journalist, Tom has written hundreds of articles covering computer hardware helping provide valuable product information to help millions of customers around the world make informed buying decisions.
In addition to his role at Custom PC Review, Tom is also in retail sales at a major technology company and freelances for other major technology publications such as PC Gamer. His prior experience includes providing IT services for Brown's Sports & Cycle in Toronto, and freelancing as a web developer and IT technician.
Tom is currently pursuing a BS in Computer Science at the University of Toronto and holds several certificates from Seneca College.
Major Industry Events and Trade Shows Covered:
CES '14, '15, '17
Computex '16
E3 '16
Samsung SSD Global Summit '15