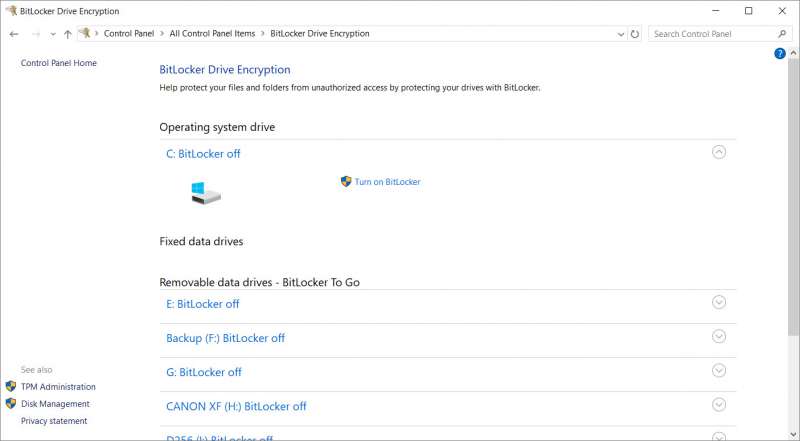 Bitlocker is an encryption feature in Microsoft Windows operating systems which allows full disk encryption of the operating system's drive as well as device encryption for attached devices using industry standard AES 128-bit or 256-bit encryption.
The feature was first rolled out in Microsoft Windows Vista for customers who purchased the Ultimate or Enterprise versions of the operating system and is currently available for customers of the Windows 10 Pro, Enterprise and Education versions of the operating system.
Broadband in telecommunications is a term used to refer to any technology that utilizes a "broad" band of frequencies to transmit data.
When used in the context of internet services, broadband refers to practically any technology newer than dial-up internet. These include technologies such as DSL (Digital Subscriber Line), Cable, Fiber Optics, Wireless (Mobile Broadband), Satellite, or BPL (Broadband over PowerLines). Currently, there are no official specifications that define broadband.