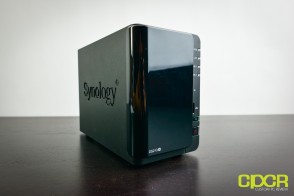 A NAS, or Network Attached Storage, is a network attached, dedicated storage server which typically serves a Local Area Network (LAN). NAS devices range from a small unit designed for home use to a rack style unit used in enterprise environments.
NAS units are very beneficial for both the home and the business environment as it typically offers some sort of redundancy to protect the data housed within, offers some form of user security, and the ability for multiple users to easily access the data over a wide variety of protocols.
Popular NAS makers include Synology, QNAP, Thecus, ASUSTOR, and more.