Razer Orbweaver Mechanical Gaming Keypad Review
A Closer Look at the Razer Orbweaver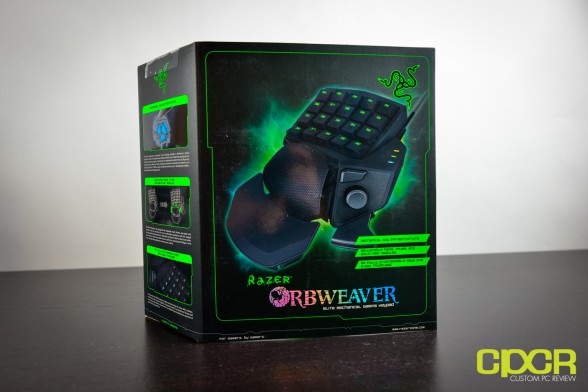 Here's a look at the familiar Razer green/black themed packaging.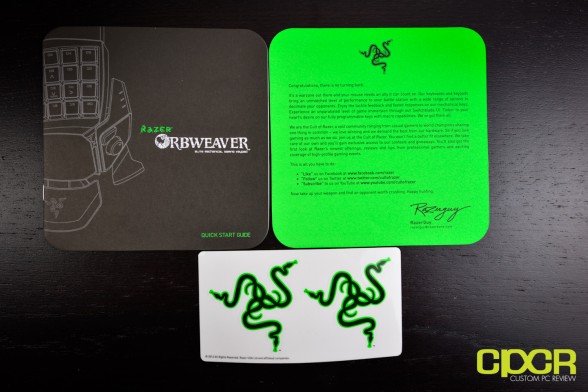 Inside we get some documentation along with the usual Razer stickers.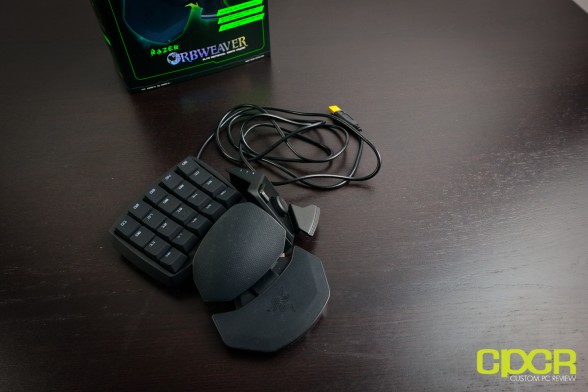 Documentation aside, we get the Orbweaver itself. Oh my it looks so cool. Let's take a closer look.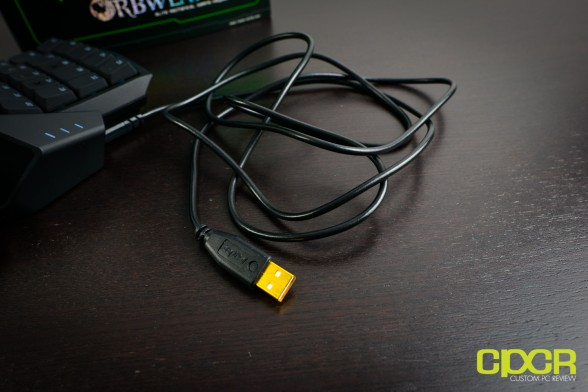 Starting at the connector here, we've got the usual gold plated USB connector Razer is oh so famous for. As for the cable however, it seems like Razer has decided to not go the usual braided cable route, so all we've got is the unusual thin plastic cable. For a mechanical gaming keypad that costs the same as a mechanical gaming keyboard, it's odd that Razer decided to cut costs here.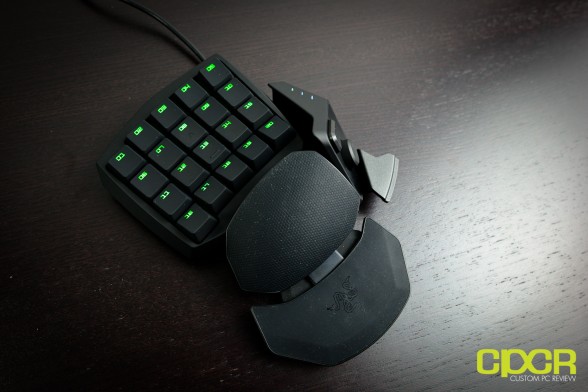 Alright, so plugging the Orbweaver in, we can see that the unit is green backlit. This is the only backlighting color, which seems to be the theme for all recent Razer products. The main keypad has a total of 20 programmable keys along with an adjustable wristrest and adjustable palmrest as well.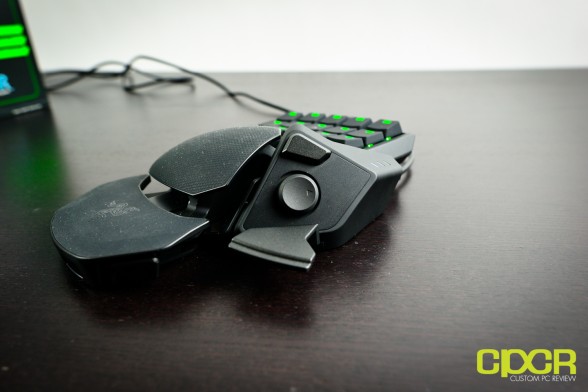 Moving to the right side of the keypad, there's also an 8 way d-pad, a button above the d-pad, and a wing-like button below the d-pad. Like the keys on the main section of the keypad, these buttons are fully programmable as well.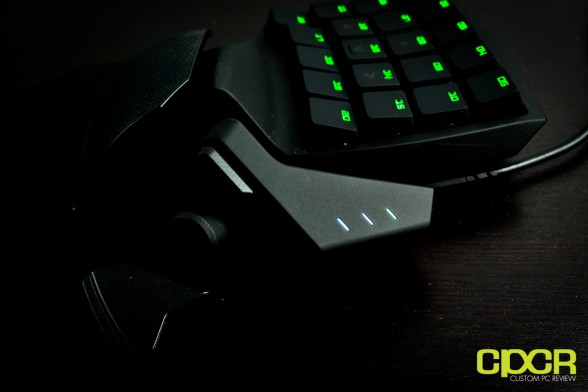 Above the d-pad on the right side, there's a profile indicator that lets you know which keymap is activated. A total of 8 different keymaps are available and an unlimited number of profiles are available as well to pretty much create an unlimited number of key combinations given you want to spend the time programming it.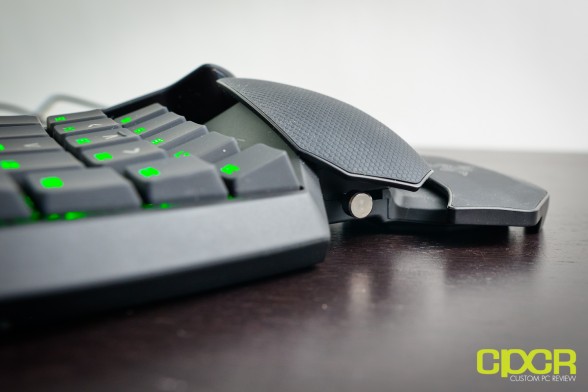 As mentioned earlier, the palmrest is adjustable by pulling out the pin shown here. Once the palmrest is adjusted, it can be locked back into place by pushing the pin back in. If it's more comfortable having the palmrest loose, you can simply keep the pin pulled out as well.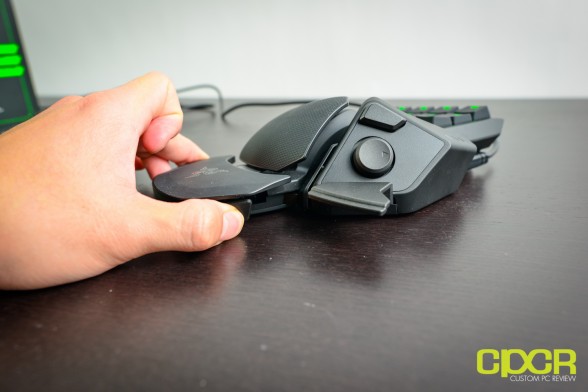 The palmrest is adjustable by pushing on the button as shown here. The palmrest may be pulled out or pushed in to increase or decrease the length of the Orbweaver.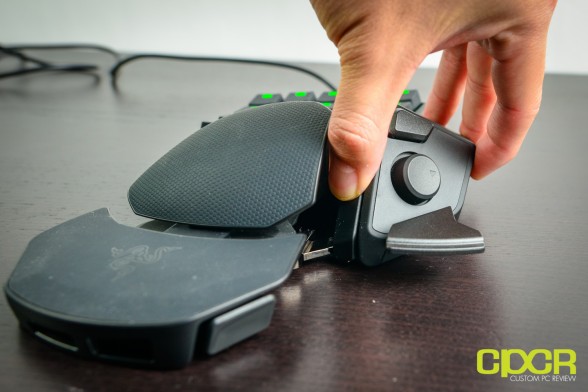 Finally, the thumbrest may be adjusted as well.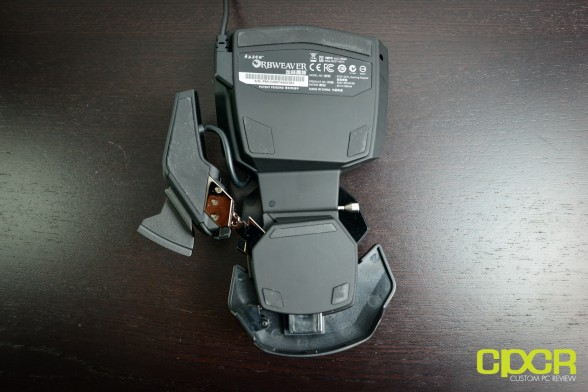 Here's a look at the bottom of the Orbweaver with everything adjusted to the maximum length. Also notice at the bottom that Razer has included a ton of large rubber feet to keep the Orbweaver from shifting during intense gaming sessions.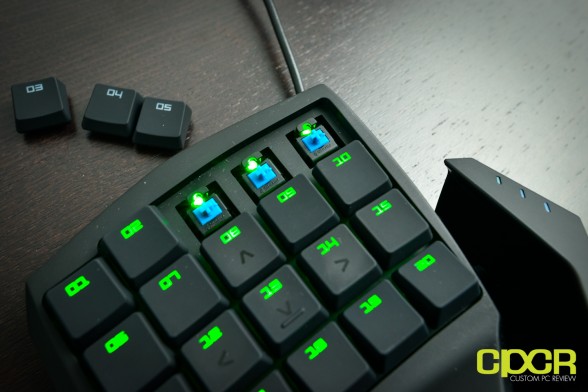 Removing a couple keycaps on the Orbweaver, we can see that Razer has gone with Cherry MX Blue keyswitches which are both clicky and tactile. This should be familiar for anyone who owns a Razer BlackWidow. Additionally, each key is individually backlit as well which allows backlighting to be both bright and even.