OCZ Technology Vertex 3 120GB SSD Review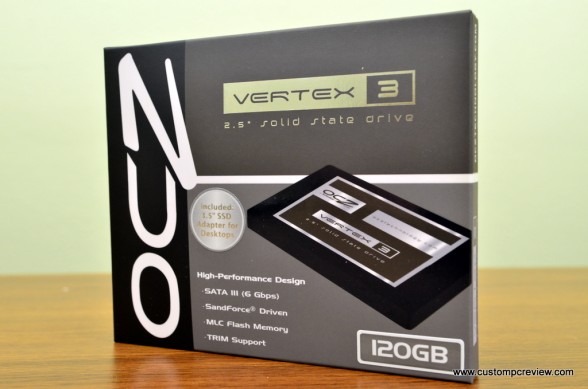 Back in 2009 when SSD technology was still in its infancy and consumer level SSDs were just starting to gain traction, OCZ Technology introduced the first SSD in the Vertex line of SSDs, along with a couple other SSDs such as the Apex and the Summit series SSDs. Of those, the original Vertex SSD was quite special, since at the time as it was one of the first SSDs to carry the new Indilinx Barefoot controller, which put out some very impressive performance. With some aggressive pricing, the Vertex eventually became one of the most popular SSDs on the market, which might help explain why it's the only one left between the three introduced in 2009.
So, why am I telling you all this? Because today we'll be taking a look at OCZ's 3rd generation Vertex SSD, the Vertex 3. Similar to what made the Vertex 2 and the original Vertex so popular, the Vertex 3 boasts some great performance at a reasonable cost. The particular Vertex 3 we'll be taking a look at today is going to be the middle of the road 128GB edition. So, does the Vertex 3 live up to the Vertex name? Let's find out!