Amazon Kindle Fire, 2 Months Later – Review
Introduction
Tablets are now all the rage and companies left and right are releasing their own kinds to get in on the booming business. Prior to the release of the Kindle Fire, there had been many other tablets on the market such as the ASUS Transformer, the Blackberry Playbook, the now discontinued HP Touchpad, as well as the iPad 2 which we all know and love. However, there is a problem – each of these products were expensive, and the iPad 2's exclusive iOS operating system and its huge number of apps seemed to keep coming out top.

Enter the Amazon Kindle Fire. A sleek, gorgeous, seven-inch tablet built by the largest online retailer in America. Yes, Amazon. Amazon's had many different versions of the Kindle prior to the Fire, but all of them had been purpose built e-readers with little capability beyond reading books. However, with the introduction of the Kindle Fire, you're getting an "Amazon-ified" Android OS that can do much more than just read books; you can also watch movies, listen to music, install Android apps, and surf the web, just to name a few. Not to mention its capability to sync with your Amazon account to take full advantage of the Amazon cloud.
So, typically I review products in 3-4 weeks. That's usually the amount of time I have to test a product and report back with the results; however, with the Kindle Fire, I wanted to spend a little bit more time with it, so here's my final review – 2 months later.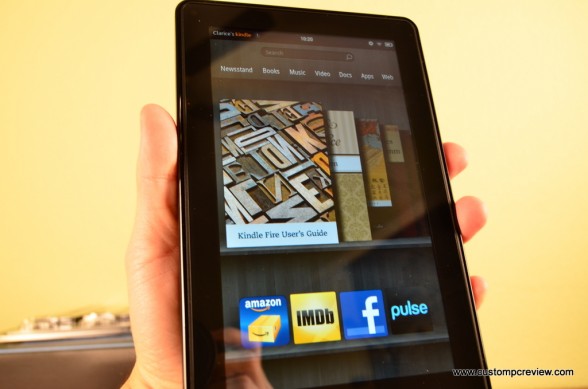 The Amazon Kindle Fire's home screen, AKA "Carousel"