HIS Radeon HD 7850 IceQ Turbo 2GB Review
HIS Radeon HD 7850 IceQ Turbo 2GB Overclocking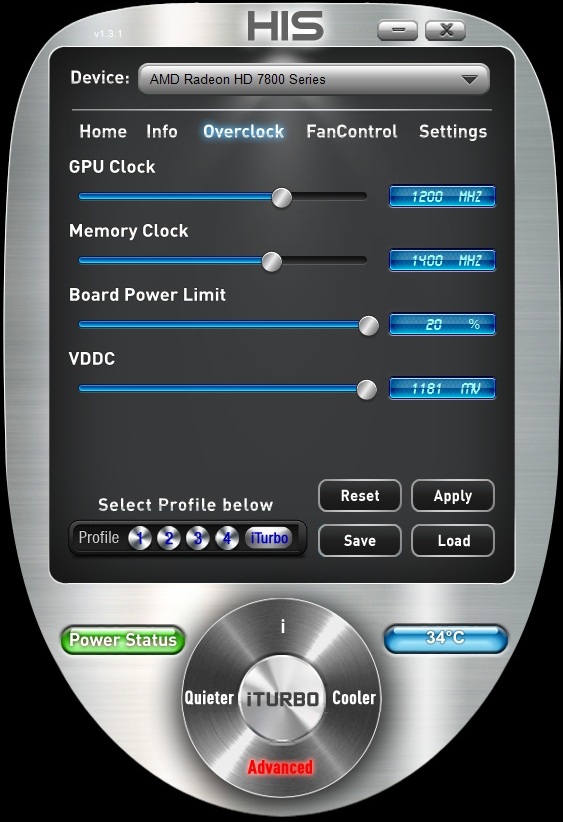 The included HIS iTurbo overclocking utility makes overclocking easy with its simple interface. Simply set the voltage, set the clock speeds, and hit apply. Easy, easy.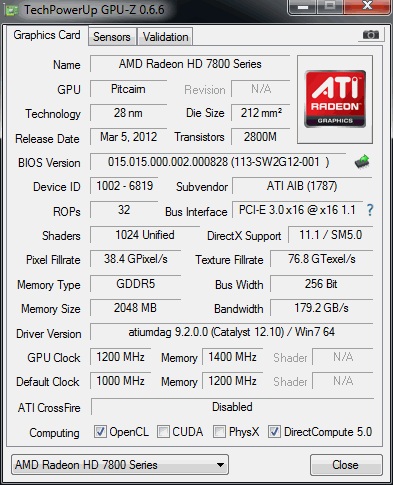 Using HIS iTurbo, the HIS Radeon HD7870 IceQ Turbo overclocked like a champ. We were able to get the core clock up to an astounding 1200MHz and the memory clock up to 1200MHz stable.
3D Mark 11 Performance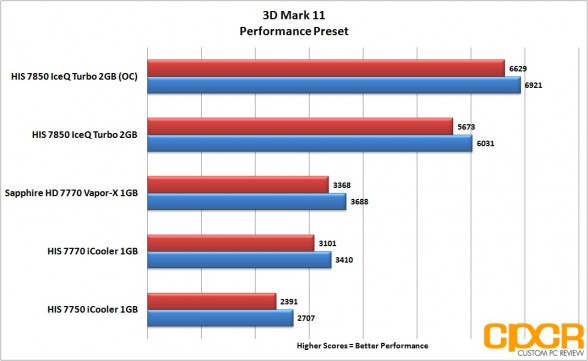 With the core clock pushed to 1200MHz, we saw a whopping 16% performance increase in 3D mark 11. Remember that the HD 7850 IceQ Turbo comes out of the box overclocked to 1000MHz, so expect the HIS Radeon HD 7850 IceQ Turbo to receive around a 20%+ improvement over the reference HD 7850 when overclocked.
Power Consumption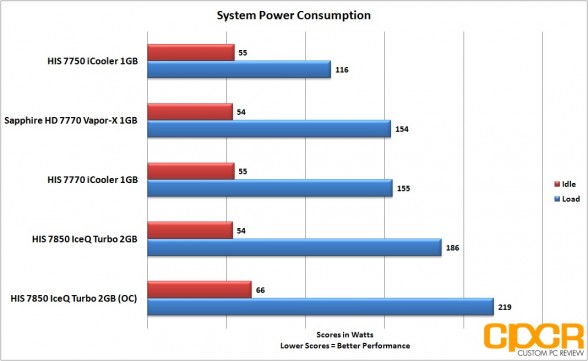 Since we pushed the card to its extremes, power consumption had risen considerably. The overclocked 7850 IceQ Turbo drew 33W more power under load and 12W more when idle. That said, 28nm solutions from both AMD and Nvidia are extremely power efficient, especially when compared to what we've seen from the last generation graphics cards.
Temperatures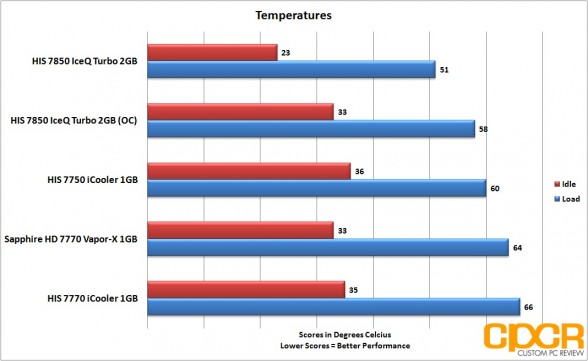 With the card overclocked to 1200MHz and the voltage upped to 1.18V, it's unsuprising to see that the load temperature went up, but only by 7°C. That said, what's more surprising is that the idle temperature increased by 10°C. Taking a closer look at this, when overclocked the idle voltage on the 7850 IceQ Turbo increases significantly, which is the reason for the higher idle temperatures.