Creative Sound Blaster Tactic 3D Rage Review
Creative Sound Blaster Tactic 3D Rage Software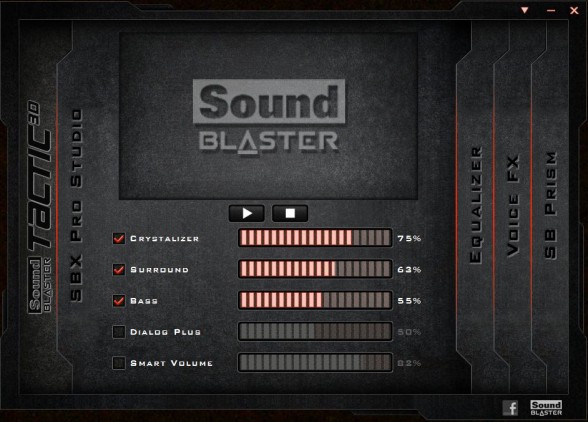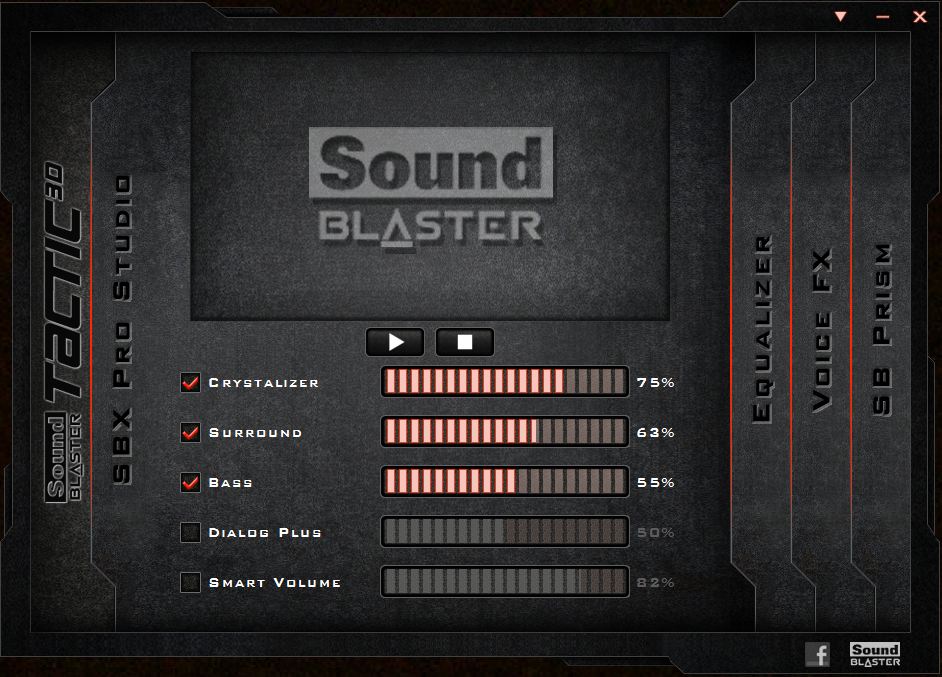 To unlock the full ability of the Tactic 3D Rage you must first install the software available to download at the Creative website here. Once installed, we get the entire Sound Blaster SBX Pro Studio software suite, which I might add is quite reminiscent of the THX TrueStudio Pro found included with previous models.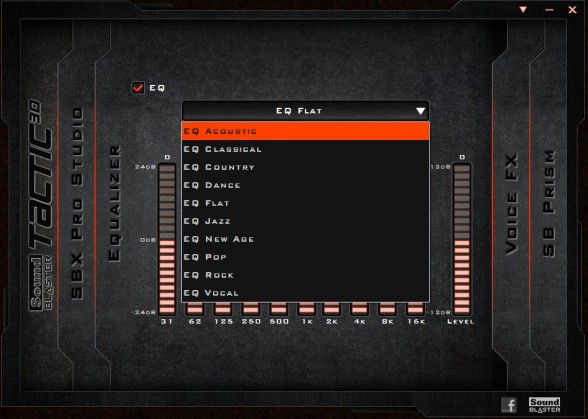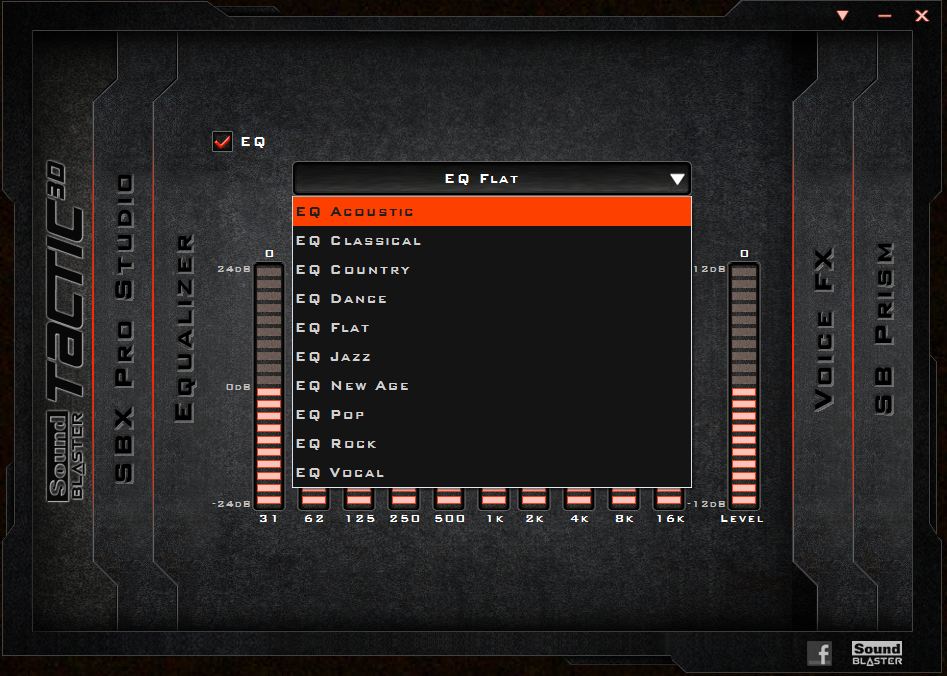 Also included in the software is an equalizer with the traditional presets optimized for the different genres. For those serious about fine tuning their auditory experience you have the option to arrange the equalizer to your own liking and save it to a profile for future access.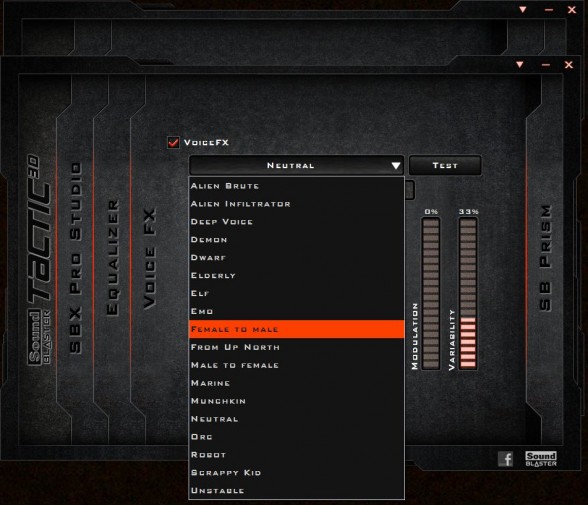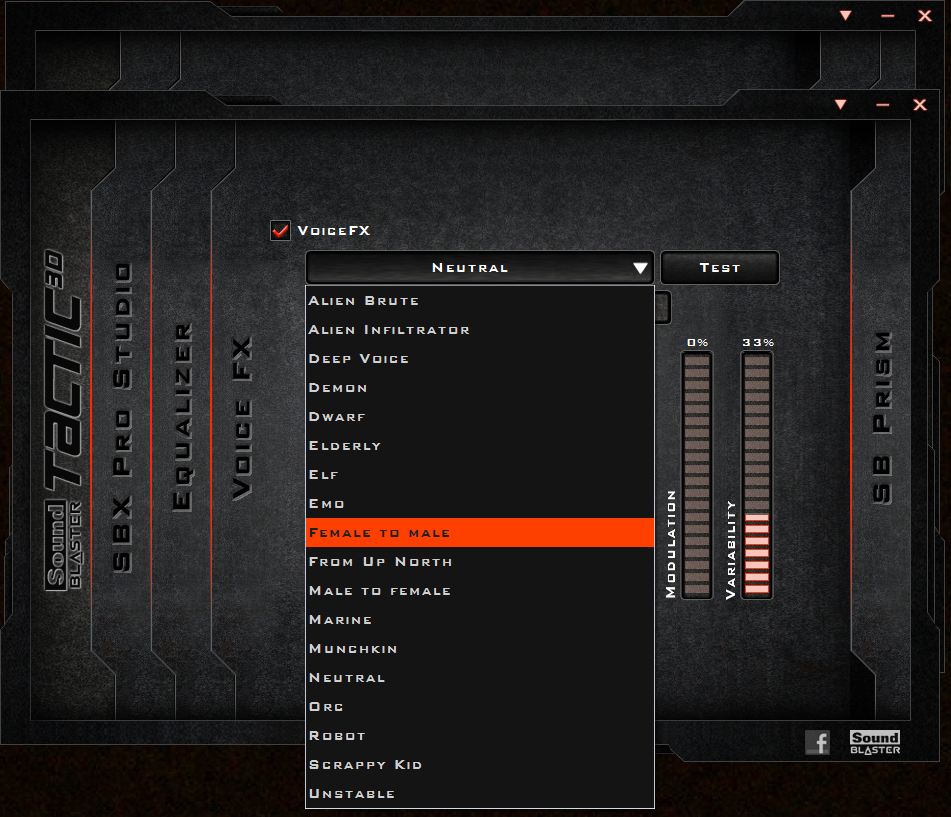 Another cool addition in the software package is VoiceFX which allows you to change your voice to a preset in real time. This can be combined with any program using a mic so imagine the endless fun you can have making Skype calls or using it on Team Speak.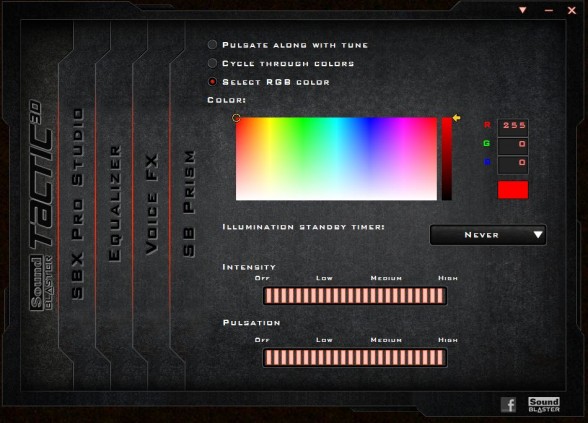 The final part of the software allows you to change the color, intensity and pulsation of the side LEDs on the Tactic 3D Rage. This is a welcome addition that will allow you to match the color of the headset to whatever theme you have going on for the pc, mouse or keyboard. As you can see, the LED color may be changed to any color on the RGB spectrum.