Creative Sound Blaster Tactic 3D Rage Review
A Closer Look at the Creative Sound Blaster Tactic 3D Rage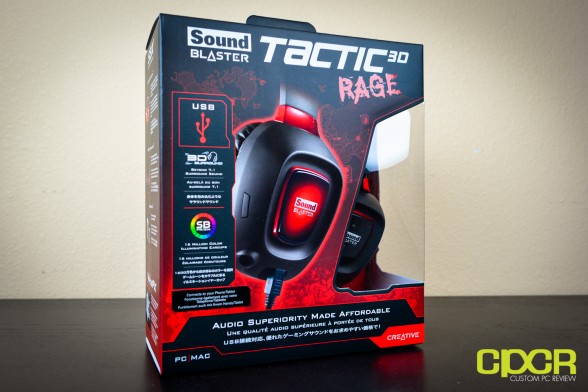 Let's take a look at the packaging. Hmm… looks familiar? It should. The crimson red and black color scheme along with the box's design is quite similar to the Sound Blaster Tactic 3D Wrath.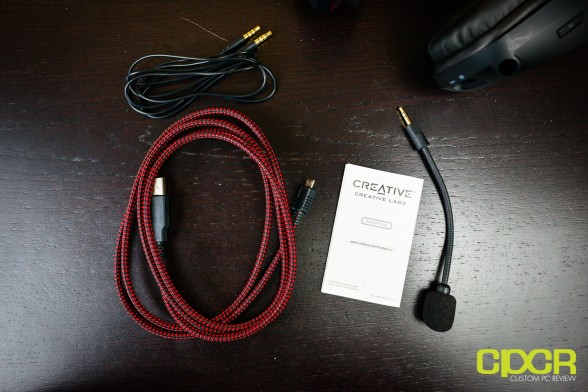 Included in the package we get some documentation, a braided USB cable, a 3.5mm audio cable, the headphones themselves and a detachable microphone.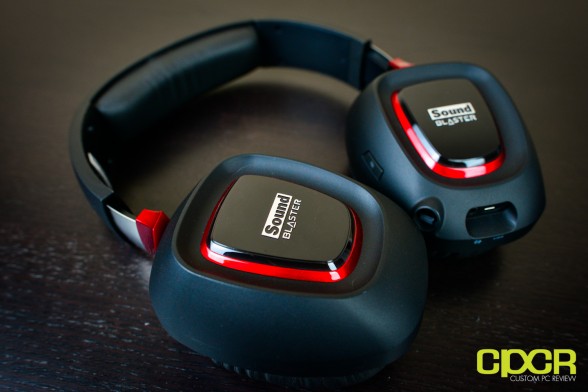 Here's a look at the headset. Let's take a closer look.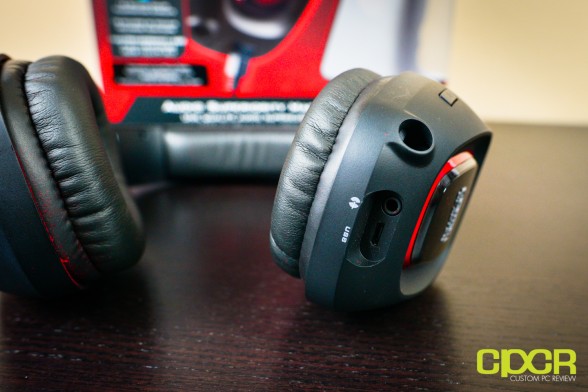 Taking a closer look at the headset we can see that at the bottom of the left ear cup we get both an input for USB as well as another input for 3.5mm such as a mobile device for example. Additionally, there's also an additional 3.5mm jack for the microphone as well, which is designed for the included microphone.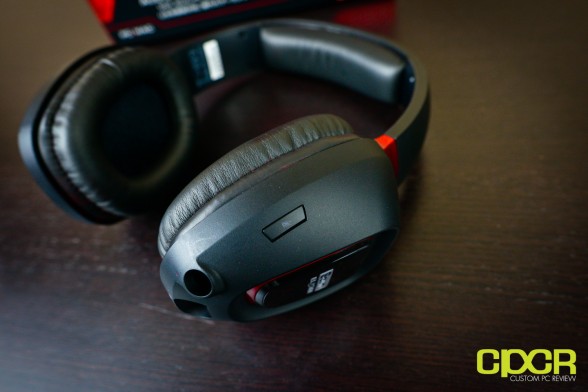 On the front of the left ear cup you also have a button that will allow you to quickly mute your microphone.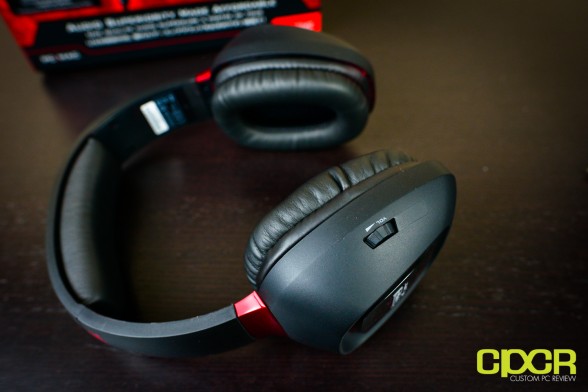 On the back of the left ear cup you have a volume control that allows you to conveniently lower or raise the sound coming out of the headset.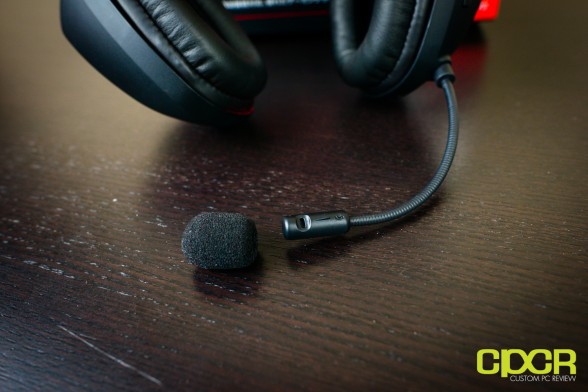 Like all other Tactic 3D headsets on the market, the Tactic 3D Rage also sports a detachable microphone. Unfortunately having a detachable microphone means that you might have a chance of misplacing the aforementioned attachment. Hopefully an integrated, retractable microphone is something Creative could look into with a future revision.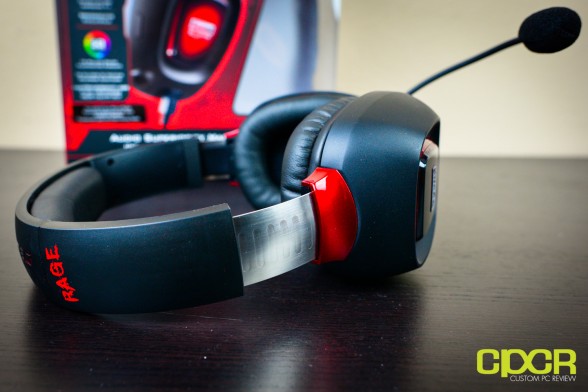 Here is a quick look at the headset itself. Notice the steel core headband which gives the headset an extremely durable feel. The red and black color scheme is very reminiscent of that of the Tactic 3D Wrath and looks extremely well when paired with a red and black themed set up.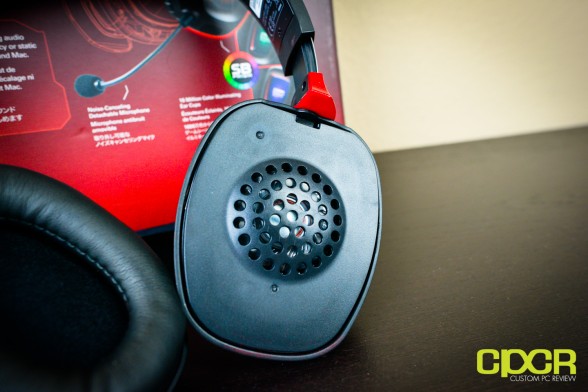 Also notice how like all previous Tactic 3D headsets the Rage uses leatherette earcups. This generally the headset slightly better bass response due to better noise isolation, but they tend to become a bit hot after a while since the leatherette doesn't breathe too well. Removing the leatherette ear cups, we can take a look at the 50mm drivers underneath.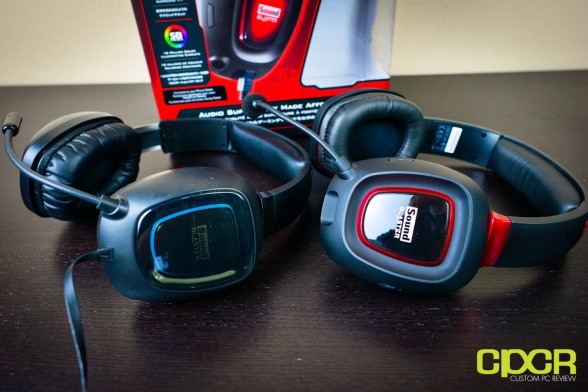 Pulling out the Tactic 3D Rage and comparing it with the older Tactic 3D Sigma, we can see that the Tactic 3D Rage does build on its predecessor with a couple differences despite the similarities in design. For example, the cord is now a more durable braided cable and it's now detachable as well. Earcup design and choice in materials is slightly different as well, but overall it looks like there hasn't been a drastic change in design.