Best CPU Cooler Roundup Review Feat. Corsair, Cooler Master, Noctua, Phanteks, Zalman
A Closer Look
Zalman CNPS 12X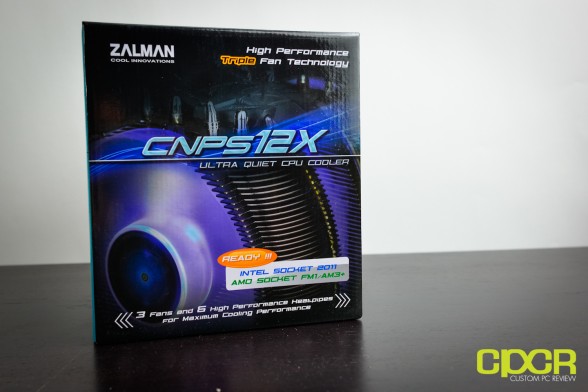 Here's a look at the Zalman CNPS 12X. Zalman definitely has a very unique design with their new cooler, so let's dig in and take a look.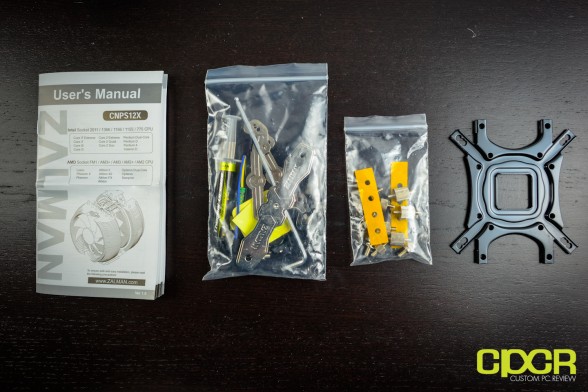 Here's a look at the accessories for the CNPS 12X. Unfortunately, the bags are not labeled which makes it quite difficult to find what mounting hardware is necessary to mount the cooler. This definitely isn't Noctua!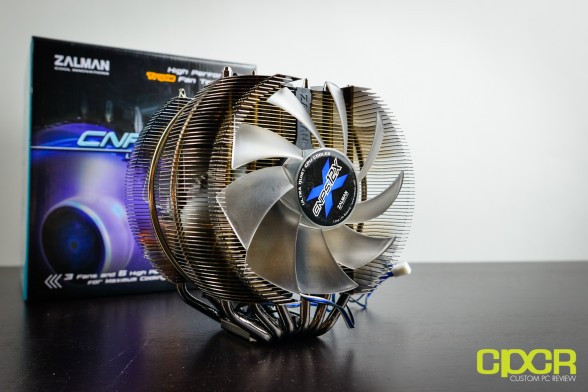 Here's a look at the cooler itself. As I mentioned, it's a very unique, circular design and it comes from the factory with three fans onboard. The fans are pre-installed so that they turn in different directions to provide a push/pull configuration straight from the factory. That said, the fans will probably not be user replaceable so if any of the fans die, you'll have to go through Zalman to have it fixed.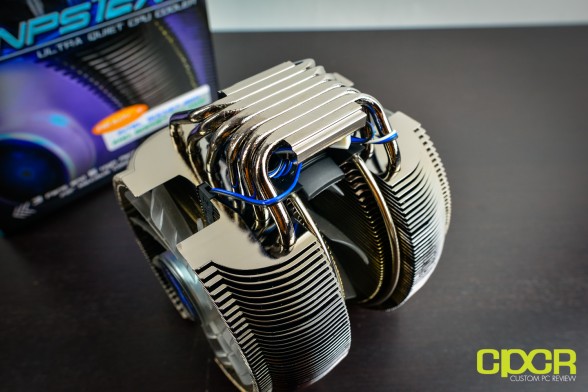 With the CNPS 12X, Zalman has gone with a direct touch heatpipe design where the heatpipes themselves actually touch the top of the CPU to provide the maximum heat dissipation possible.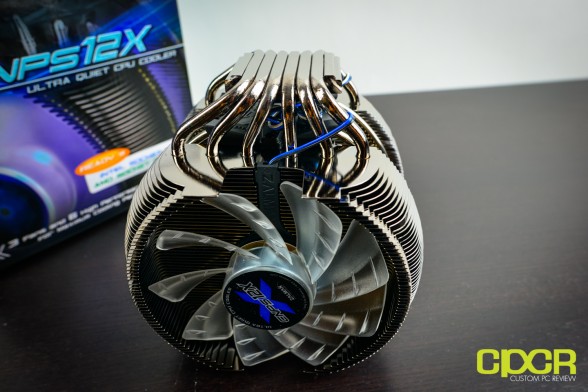 To bring heat away from the CPU, Zalman is using six 6mm heatpipes, which like the Noctua NH-D14 SE2011 is about as much as you can physically fit on the base of the cooler.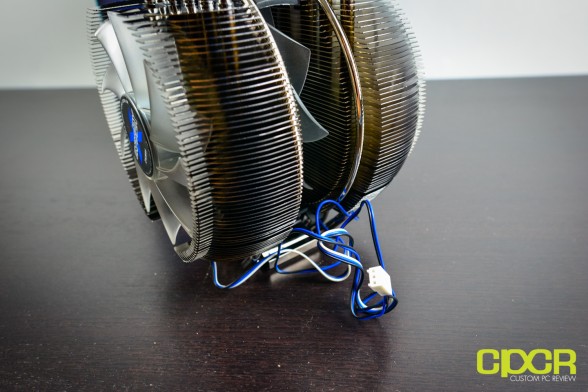 Despite having three fans, they're all powered by a single 3 pin connector, which means you may or may not have control of the fans via the motherboard header depending on the motherboard you own. That said, the fans themselves are rated for a maximum of 1200 RPM with a quiet fan resistor included as well for those who want to reduce the maximum fan speed to 1100 RPM.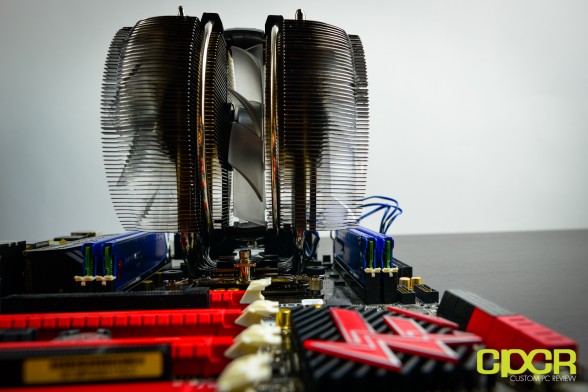 As expected, you're definitely not going to fit anything under the CNPS 12X other than low profile memory, so don't waste your money on the high profile stuff.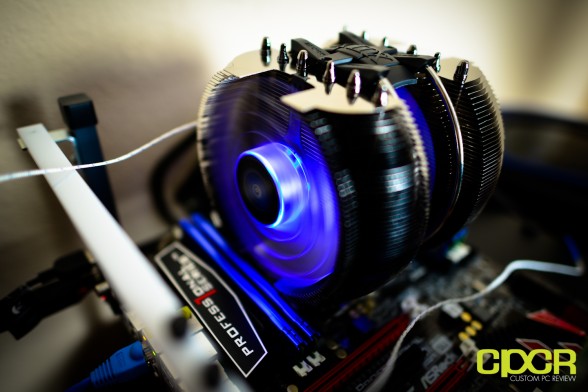 In operation, the Zalman CNPS 12X is quite possibly the most beautiful looking cooler of the bunch with its unique design along with its blue LEDs lighting each side of the cooler up. It's also really damn quiet too, but we'll get into that in the next section.