Best CPU Cooler Roundup Review Feat. Corsair, Cooler Master, Noctua, Phanteks, Zalman
A Closer Look
Phanteks PH-TC14PE (2013 Revision)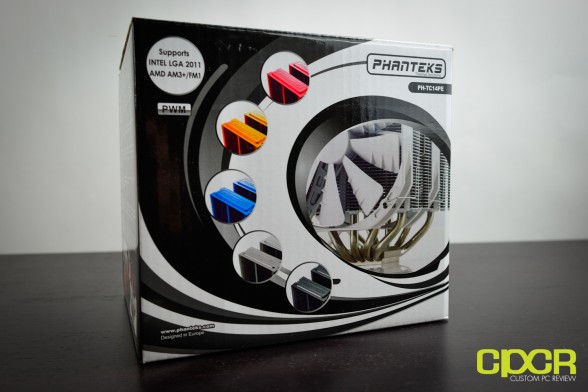 Here's a look at the Phanteks PH-TC14PE. This cooler isn't new to us, but we've been told that the cooler has been updated recently with new and improved fans.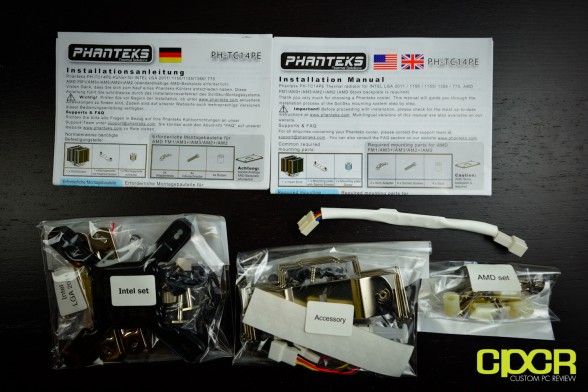 Here's a look at the accessory package with the PH-TC14PE. Everything's still just as I remember from our last review, but they've also included a 3 pin to 4 pin PWM adapter, which allows the fans to be controlled via any 4 pin motherboard adapter. This allows fans to spin down when they're not used to reduce noise. Nice thing about Phanteks packaging is that all the parts needed for the Intel set or the AMD set is labeled in individual packs. This makes it easy to identify all the mounting hardware needed for installation.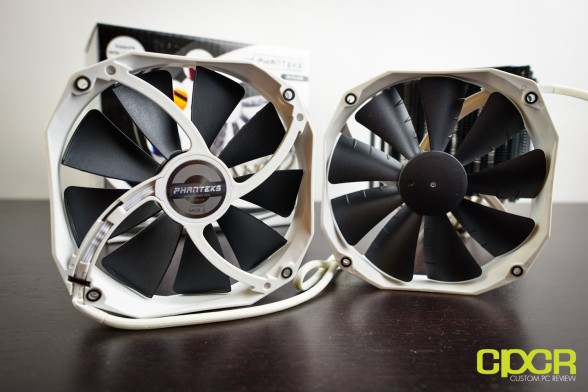 Here's a look at the fans on the new revision of the Phanteks PH-TC14PE. The fans now include 4 struts in the rear instead of 3. They're still 140mm fans with 120mm mounting holes so no change there.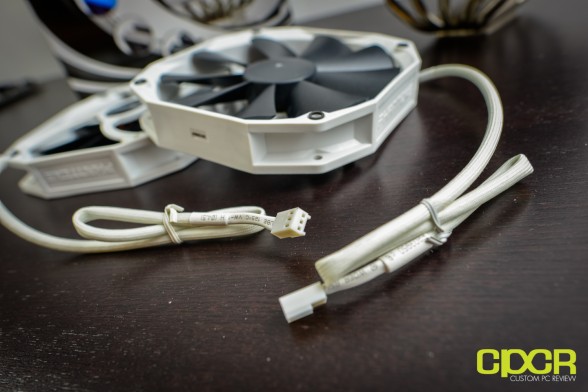 They're also just 3 pin fans, but remember there's now a 3 pin to 4 pin adapter that comes pre-included in the package.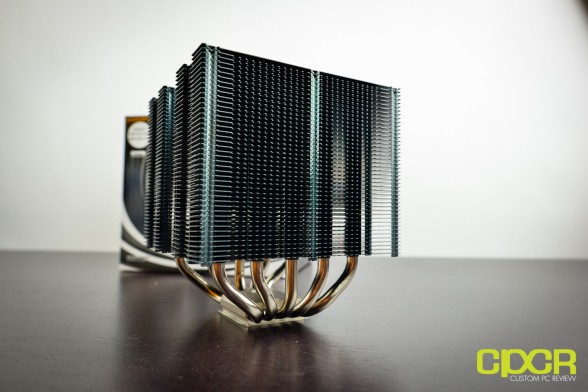 Well, this is a familiar sight… Although, since the last time we reviewed the Phanteks PH-TC14PE, Phanteks has added the option of having a black heatsink, which I personally like very much.
Here's a look at the base for the PH-TC14PE. Very well machined base here, which should conduct heat very well. Phanteks has gone with a five massive 8mm heatpipe array which bring heat away from the CPU into the heatsink to be dispersed.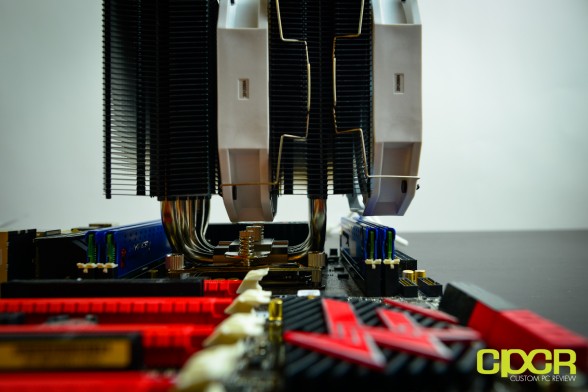 In terms of memory clearance, you'll definitely want to go with low profile memory with the PH-TC14PE. As you can see, there isn't much clearance between the Kingston HyperX Genesis we have here and the PH-TC14PE so definitely don't go with memory with oversized heatsinks as it simply won't fit.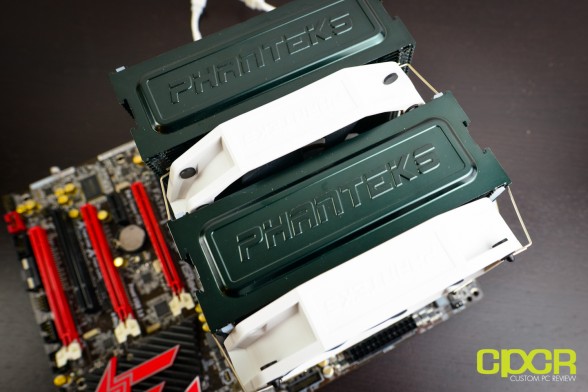 Here's a look at the PH-TC14PE black installed.