Best CPU Cooler Roundup Review Feat. Corsair, Cooler Master, Noctua, Phanteks, Zalman
A Closer Look
Cooler Master Seidon 240M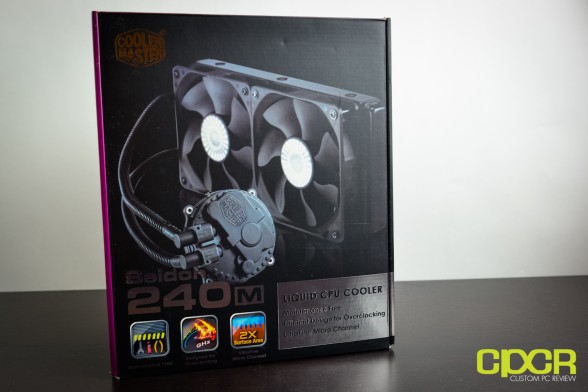 The second cooler up is going to be the new kid on the block in terms of all in one water coolers, the Cooler Master Seidon 240M. The Seidon 240M is Cooler Master's first all in one water cooler offering and this one also includes a massive 240m radiator, which in theory should perform very well.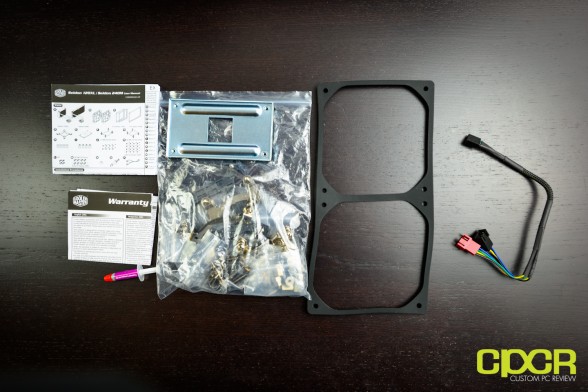 Included in the packaging is a whole slew of documentation along with mounting hardware as well.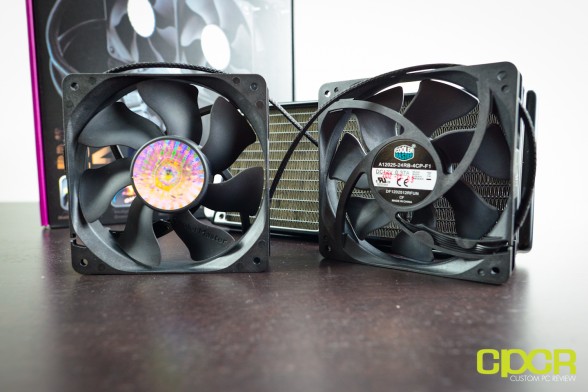 Here's a look at the stock fans for the Seidon 240M. They're optimized for high static pressure, which allows the fans to better push air through the dense fin array of the radiator.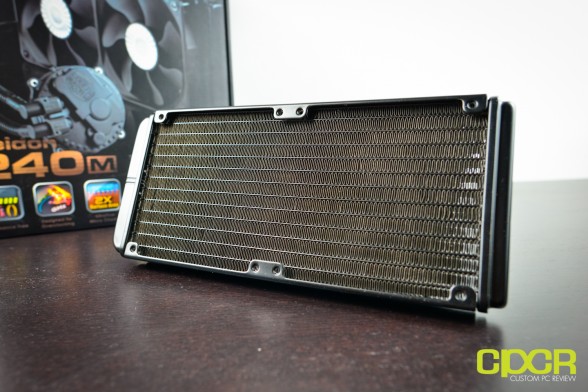 Here's a look at the radiator for the Seidon 240M. Just like the Corsair H100i, the Seidon 240M uses a 240mm radiator for maximum cooling performance.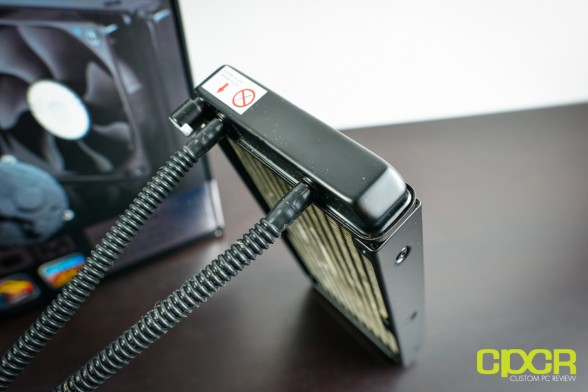 Here's a look at the tubing for the Seidon 240M. It's fairly stiff and durable, but definitely not as thick or as nice as the tubing found on the H100i.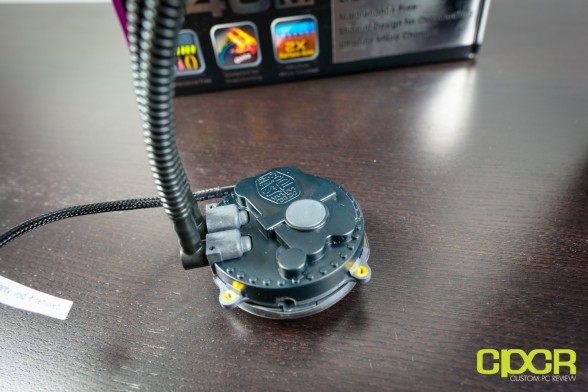 Here's a look at the CPU block for the Seidon 240M. There's a Cooler Master logo up top here along with a single blue LED backlight as well.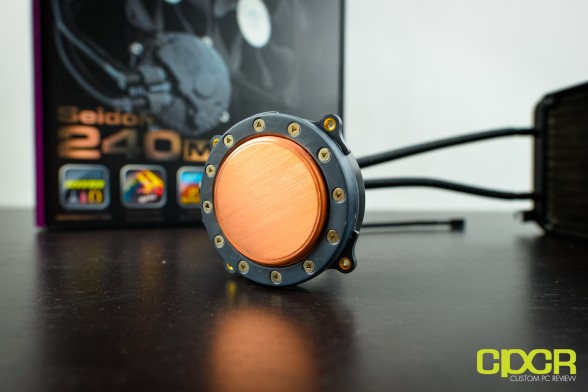 Here's a look at the bottom of the CPU block. The copper here is machined very well and the bottom of extremely smooth, which allows for good contact between the CPU and the CPU block.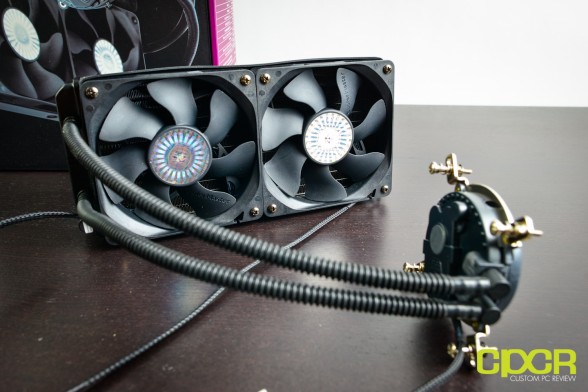 Here's a look at the Seidon 240M with the stock fans installed. Prior to installing the CPU block on the CPU, some mounting hardware must be installed on the CPU block as well (as shown above).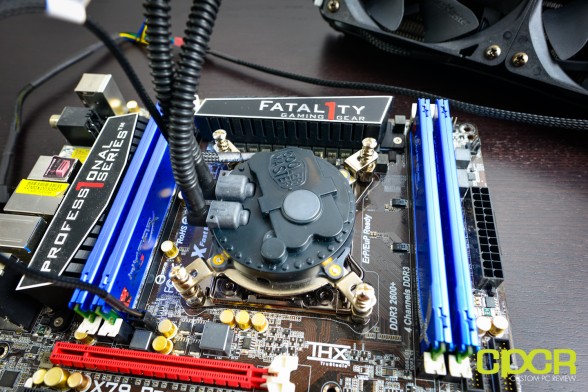 Installation of the Seidon 240M isn't bad on the LGA 2011 socket, but then again installation of anything on LGA 2011 isn't too bad at all. The worst thing about installation is simply finding the correct mounting hardware. It would be VERY nice if Cooler Master individually packaged some components to make it easier to locate.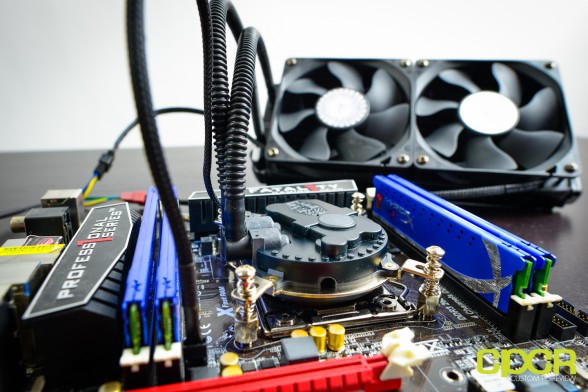 Just like what we saw with the Corsair H100i, there's absolutely no memory clearance issues, so those looking to invest in some Corsair Dominator Platinum or Kingston Predator memory will be fine.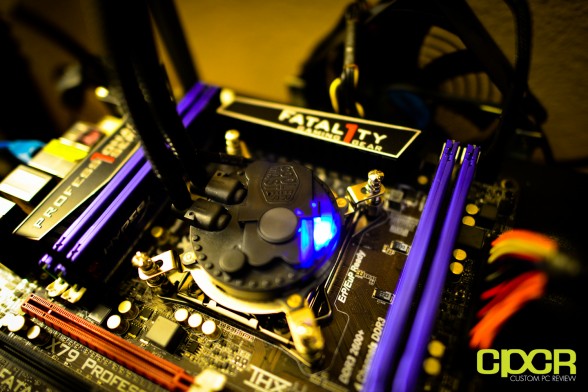 Here's a look at the Seidon 240M in operation. As mentioned previously, there's a single blue LED that lets you know that it's working.