AZiO Levetron GH808 Gaming Headset Review
A Closer Look At The Levetron GH808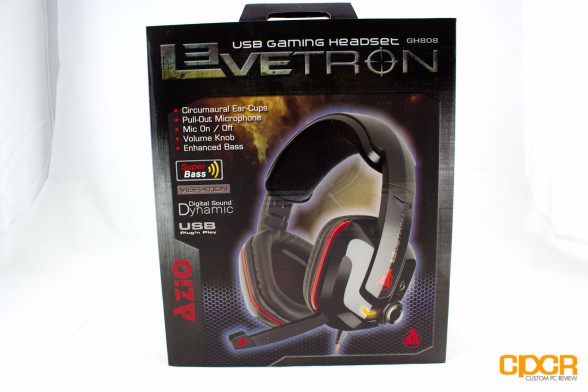 Here's a look at the packaging for the AZiO Levetron GH808.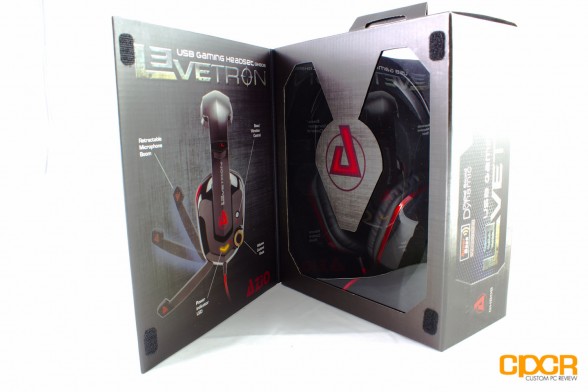 Opening the front cover, we get a quick glimpse at the headset inside. Let's crack this baby open!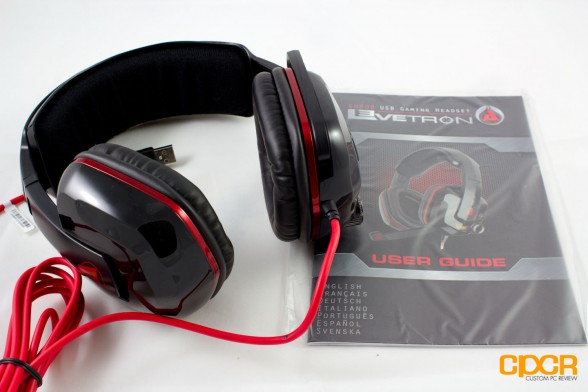 The AZiO Levetron GH808 does not come bearing many additional gifts. All you really get in the box is a user's guide along with the Levetron GH808 unit itself.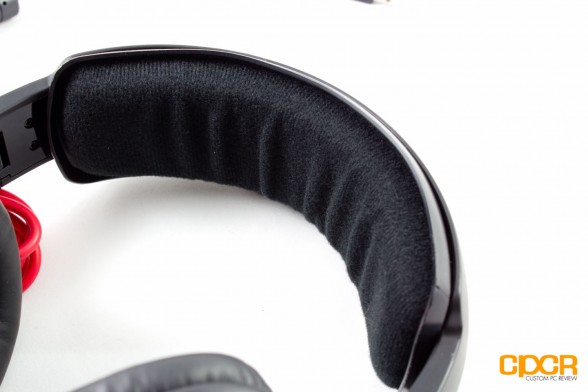 Taking a closer look at the Levetron GH808 itself, the inside of the headrest is lined with a thick layer of cloth covered padding.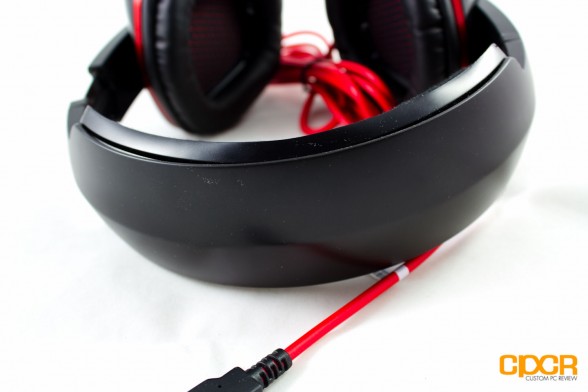 The exterior of the headrest is covered with a large piece of plastic. The plastic is quite sturdy and has a matte finish as well to help increase resistance to dust and fingerprints.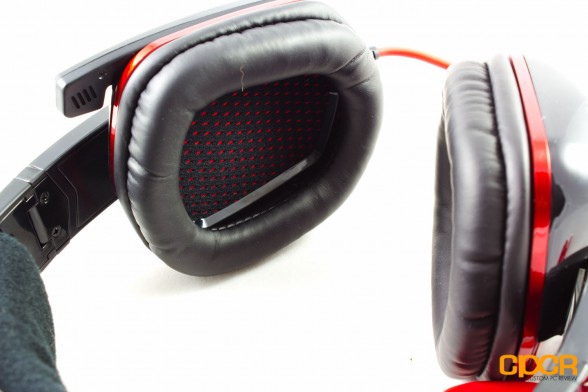 The circumural earcups on the Levetron GH808 are fairly large. The padding on the earcups are covered with pleather. Unfortunately, the pleather padding used is the stiffer rather than the softer type. Underneath the earpads are the 40mm headphone drivers along with the 30mm bass units. The bass units are a good reminder of the Razer Tiamat 2.2 gaming headset, which was reviewed a couple months back.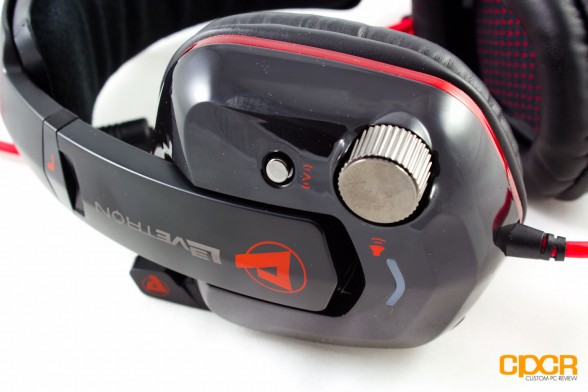 Instead of having an in-line control dongle, AZiO built all the controls needed to operate the Levetron GH808 right into the left earcup. The big silver knob is used to adjust the volume, and its massive size makes locating and turning easy. The little button on top of it is used to enable/disable the "Super Bass" function. The little grey "V" to the left of the knob is a LED that blinks during operation and serves no other purpose than to look cool and let you know it's on although you probably won't see it when you're using it. Unfortunately, there's no microphone on/off button on the headset, but this is actually controlled via the microphone itself.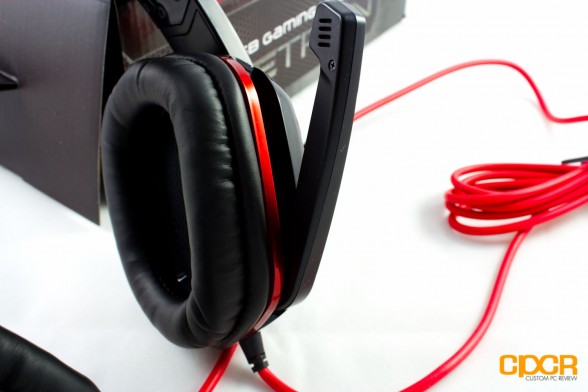 In addition to all the buttons, the microphone swings out from the left ear-cup as well. There's an integrated switch in the microphone so that when the microphone is in the down position, it becomes unmuted and when the microphone is in the up position, the microphone is muted.
The headband of the Levetron GH808 composes of a metal core sheathed in plastic. I love this design as it doesn't weigh you down, but more importantly it offers much better durability when compared to a plastic core.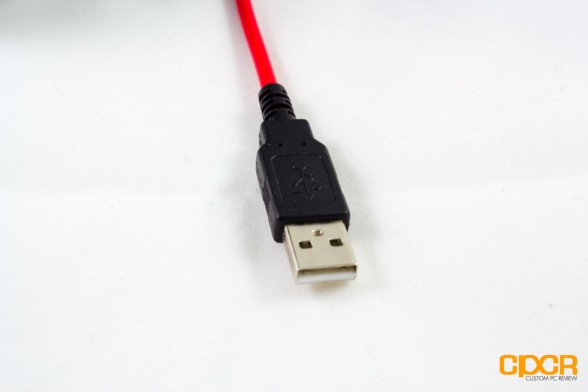 The Levetron GH808 connects to the PC via a USB connection as shown here. The cord is a standard, plastic, tangle free cord.