Best Hard Drives / SSDs
Building a new PC? Putting the final touches on a PC you already own? Laptop or notebook need a little speed boost? Well, then you're in the right place because here we'll take you through what we think are the top storage solutions (Hard drives, SSDs, and SSHDs, solid state hybrid drives) out there.
Here we'll sort through hundreds of different hard drives (HDD), solid state drives (SSD), and hybrid hard drives (SSHD) to give you the best drives today for the money. As always, because we do review a lot of computer hardware here at Custom PC Review, many of the hard drives, solid state drives, and hybrid drives will have been either reviewed by us or by our third party partner sites. This means that all parts recommended here have been thoroughly researched and are what we feel to be the best for the money today.
If you're looking for complete PC computer builds, please feel free to visit the Computer Builds section of our website.
Solid State Drive (SSD)
Out of all the other SSDs out there today, we're going to go ahead and recommend the Crucial m4 128GB. It's a drive we've recently reviewed here on Custom PC Review, and it's no doubt one of the best SSDs for the money. Why are we recommending this? Well, for a couple reasons.
First is its performance. The Marvel 9174 based controller along with Micron's synchronous NAND performed very well in our testing, and was able to muster up some very respectable write speeds, so this drive will be very fast and feel very snappy during day to day use. For more information about the drive, please check out our review of it here.
Second is its price. The current price of the 128GB Crucial m4 on Amazon is $168.99, which is very well priced when compared to a many of its competitors. Remember, the m4 uses higher end synchronous NAND, which means that it'll get better write speeds on incompressible data, data like music, movies, photos, etc.)
Third is its reliability. The Crucial m4 had some firmware issues in the past, but that's all been resolved and during our testing the SSD is rock solid. Additionally, Crucial is owned by parent company Micron, who owns the fab that produces the NAND memory that's supplied to Crucial. This means Crucial gets first pick on NAND coming off the assembly line. Trust me, they're definitely going to be picking the best stuff. More information in the full review here.
The Crucial m4 is currently available on Amazon.
Not convinced? Be sure to check out Amazon's Internal Solid State Drive Top Sellers list! This is a list of Amazon's top selling SSDs and it's updated hourly so you know exactly what everyone else is buying!
Hard Drive
Next up, we'll be taking a look at the traditional hard drive. This is that spinny thing you've had in pretty much every computer you've ever owned, and you're just not ready to let go yet… or maybe you are, but you just can't afford that SSD. Well, either way the traditional hard drive is tried and true, and is the backbone of most PCs today.
Boot Drive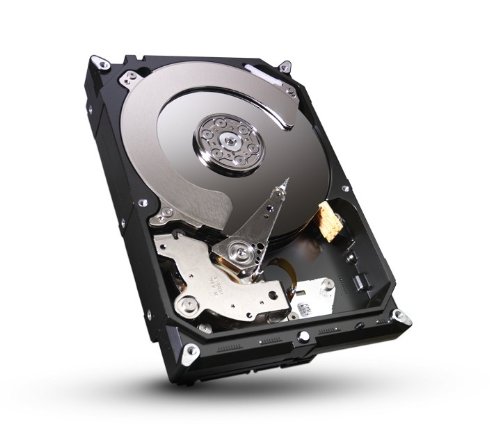 When it comes to boot drives, I'm going to be recommending the newly introduced Seagate Barracuda 7200RPM 1TB hard drive. While previously I would've recommended the Western Digital Caviar Black, those drives have seen much better pricing and I just can't recommend them over the Seagate Barracuda anymore. However, it looks like with the new breed of Barracuda, Seagate's old drive has been given new life.
The new drive uses increased disk density when compared to older Seagate Barracuda drives, and performance has gone off the roof with these new drives. Additionally, the new drives are only currently priced at $114.99 on Amazon, making it still expensive when compared to the pre-Thailand flood days, but isn't too bad especially when compared to other drives on the market.
The Seagate Barracuda 1TB 7200RPM Hard Drive is currently available on Amazon.
Not convinced? Be sure to check out Amazon's Internal Hard Drive Top Sellers list! This is a list of Amazon's top selling internal hard drives and it's updated hourly so you know exactly what everyone else is buying!
Storage Drive (Coming Soon!)
Solid State Hybrid Drive (SSHD)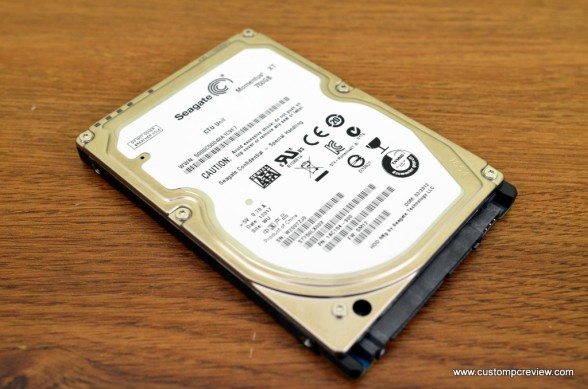 Well, this drive is a relative newcomer to the market, but it has been showing quite a bit of promise, so I'm going to be listing it here under its own category. To my knowledge, there isn't a single other manufacturer that makes drives like these, so you'll be stuck with Seagate; however, we are quite lucky that they make a very fine product.
This drive itself is a 2.5″ drive that looks near identical to any other 2.5″ hard drive, but Seagate has managed to cram in 8GB of SLC NAND (more durable than MLC NAND) into the drive itself which acts as a cache to the hard drive. By using a technology Seagate is calling FAST, or Flash Assisted Storage Technology, Seagate is able to integrate the NAND flash cache with the hard drive itself speeding up most commonly used applications so it "feels" like you're using an SSD, but you still get the full benefit of having the hard drive's 750GB of storage space.
Pricing on the Seagate Momentus XT 750GB is a bit on the high side at $174.99, but if you're a laptop or notebook user who needs the extra storage space and still want to experience the lightning fast speeds of an SSD, this is without a doubt the best choice out there.
For more details, be sure to read the full review here.
The Seagate Momentus XT 750GB is currently available at Amazon.
Join the discussion on our forums!
Found a deal on an SSD you just can't ignore? Need some advice about setting up multiple hard drives? Use another SSD that you like to death?
Share your comments in our forums! Share with us what storage drive you like, why you like it, and it may be added to the next revision of this article!
Last updated: July 2012